YOUR PEACE OF MIND IS OUR TOP PRIORITY
Should you need to cancel at any time, you have up to 48 hours from your vacation start date to do so for a 100% future travel credit.
Titanic Museum Pigeon Forge - Family Pass Available
Click for More Information

Exclusive Online Offer: Family Pass Available
(Must purchase in advance online or toll-free at 1-800-987-9852)
2134 Parkway Pigeon Forge, TN 37863
1-800-987-9852
Description
Titanic Museum Pigeon Forge - Family Pass Available Photos (11)
Customer Photos (35)
The Titanic Museum in Pigeon Forge is known as the largest permanent museum in the world dedicated to the RMS Titanic. Upon entry, guests are given a boarding ticket that has a story of an actual passenger of the Titanic. The guests then follow the passenger's story as the exhibit proceeds. Each of the artifacts that are shown relate directly to a passenger or crew member of the actual ship. The museum's tours are self-guided and at the end of each tour, the guests are able to discover the fate that befell the passenger in the ticket.
NEW For 2021:
Visit a world-exclusive display. Discover Wallace Hartley's, the Titanic's bandmaster, real violin. The instrument is worth approximately $1.7 million dollars and is the highest-selling artifact from the shipwreck. The violin will be on display at the Pigeon Forge location until through May 31, 2021.
The museum is actually shaped like the Titanic herself, except that museum is built approximately half the scale of the actual ship. To create the illusion of being at sea, the museum is also anchored in water, and it towers approximately 100 feet above Parkway. Throughout the museum, guests are able to walk on an actual size replica Grand Staircase that was one of the main features of the Titanic. The guests can also view pictures that more or less come to life, as well as touch a surface of a simulated iceberg and steer the ship. In the communications room, guests may be able to send SOS signals, and even receive communication from the coast guard.
Gallery rooms are also filled with rare historical artifacts, and to top it off, guests are able to have a simulated underwater exploration of the Titanic. Some of the artifacts that you will see during your time include a real life jacket, cabin replicas, and the sloping deck as the ship sank. With a self guided tour as well as audio tour supplements, you can explore to your heart's content. From the Titanic artifact displays to interesting interact attraction options, your time spent at this Smoky Mountain museum is sure to be an educational one.
As you walk inside the museum, you will be handed a card showing the name of a real passenger on the ship. As you explore the Titanic Museum attraction, you will be able to learn all about the tragedy and its history. At the very end, you will be able to see whether your actual Titanic passenger survived or not, adding a harrowing element to the discoveries. When you are finished exploring all of the interesting interactive exhibits and learning about this tragic maiden voyage, be sure to visit the gift shop to take home a souvenir to remember your time.
Enjoy a tribute gallery dedicated to one of Titanic's most colorful passengers. Margaret Tobin Brown is one of the most well-known passengers of the Titanic ship. Born in Hannibal, Missouri, Brown made a name for herself in Denver, Colorado, and eventually around the world. Her strength and spirit were what helped her to survive the Titanic disaster. Actress Debbie Reynolds paid tribute to the survivor in the film 'The Unsinkable Molly Brown,' and now you can too. Explore the exhibit at the Titanic museum in Pigeon Forge to find the costumes Reynolds wore in the film, as well as furniture, crystal glassware, artwork, photographs, memorabilia from the ship, and many other artifacts collected from around the world.
So many amazing things are able to be discovered at the Titanic Museum in Pigeon Forge. From the Titanic's Grand Staircase with its cherub statue and elaborate railings to the historic treasures and artifacts, you will be able to get an educational history of the Titanic's maiden voyage. The costumed cast member groups and the personal addition of learning a passenger's fate are unique experiences that will truly immerse each visitor into the history.
Create an interesting and unforgettable trip to the Great Smoky Mountain area with admission to the museum. You can also add on other attraction tickets to popular activities or book reservations at Gatlinburg cabin rentals or hotels. It is a unique venture to add onto your vacation to Pigeon Forge Tennessee, so don't miss out.
Reviews
Lacey Taylor
MI
✓
Verified Traveler
"That was awesome!"
That was awesome! Seeing all of the neat pieces from the ship! Getting to be a "person" learning about individuals! Feeling the iceberg and cold water they jumped in.
Laurie Kaiser-Moore
MO
✓
Verified Traveler
"I loved this exhibit."
I loved this exhibit. It was very informative and very well laid out.
Tip: Go early
Meradith Cobb
SC
✓
Verified Traveler
"BEST ATTRACTION"
Oh, that is one of the best attraction my mothet,sister & i we have experienced!!!! Just to see in real time the people, clothing, and learning how awful the people died. I am so glad that my sister wanted to go to this attraction! You definitely walk away with a different understanding of such a tragic lose!
Julie Raasch
IN
✓
Verified Traveler
"powerful learning experience"
Amazing place! Loved the guest being assigned a travelers name to follow throughout the museum. It made it a more powerful learning experience.
Frequently Asked Questions for Titanic Museum Pigeon Forge - Family Pass Available :
Approximately how long could a customer plan to spend at Titanic - World's Largest Museum Attraction?

Guests spend about 2 hours here.

Is Titanic - World's Largest Museum Attraction handicap accessible?

Yes.

Is photography & video recording allowed?

Yes.

For what ages is Titanic - World's Largest Museum Attraction appropriate?

Great for all ages.

Is parking available at Titanic - World's Largest Museum Attraction?

Yes. Parking is free.
Titanic Museum Pigeon Forge - Family Pass Available Schedule
| | |
| --- | --- |
| Date / Day | Available Times |
| | |
| | |
| | |
| | |
| | |
| | |
| | |
| | |
| | |
| | |
| | |
| | |
| | |
Full Calendar
Titanic Pigeon Forge Museum Admission (Reservation Required):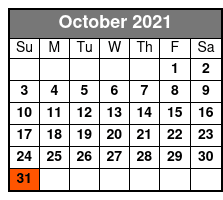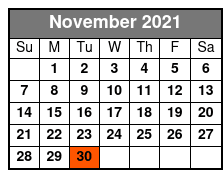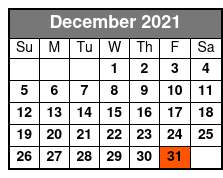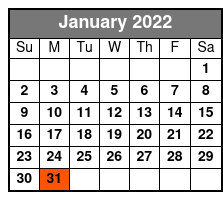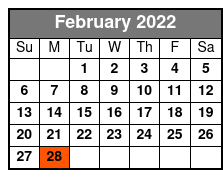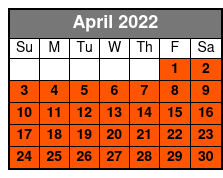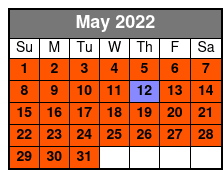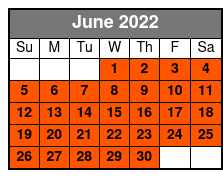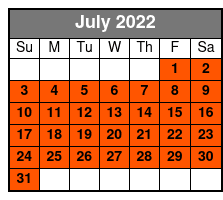 Book Now!
Exclusive Online Offer: Family Pass Available