Gatlinburg-Pigeon Forge Area, Tennessee Sightseeing Tours & Cruises
See the sites of the Smoky Mountains with these informative and fun sightseeing tours of Gatlinburg, Pigeon Forge, and Sevierville. From helicopter tours over the Smokies to quaint carriage tours in the country, there's a sightseeing experience for everyone.
Gatlinburg Pigeon Forge Area Sightseeing Tours & Cruises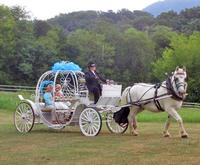 Heritage Carriage Rides Romance Package is appropriate for all age groups, it is a great experience for couples on their honeymoon, anniversary or even for a birthday celebration, ladies will get roses and a CD full of pictures from the carriage ride.
The Moonshine & Wine Tour is a great and fun tour for anyone who loves sightseeing tours & cruises, you will get to taste wine at different distilleries including the Hillside Winery, the Apple Barn Winery, the Tennessee Legend and more.
Available 93 days between Jun 23, 2018 & Nov 29, 2018
View Schedule
Enjoy viewing the Tennessee mountains while riding in the comfort of a bus, listening to a tour guide who gives a detailed look at the area such as Cade's Cove.
Available 130 days between Jun 25, 2018 & Dec 21, 2018
View Schedule
The Cade's Cove Bus Tour is great for anyone who enjoys sightseeing tours & cruises, you get to explore different cities including Pigeon Forge, Servierville and Gatlnburg, the tour includes live commentary, beverages and a professional tour guide and driver.
Available 27 days between Jun 29, 2018 & Sep 28, 2018
View Schedule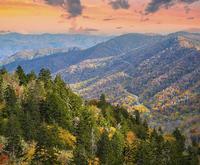 A tour bus takes the group to Pigeon Forge and the Old Mill district, listening to a guide give details about the history of the area before going to Wears Valley and Cades Cove.
Available 52 days between Jun 25, 2018 & Nov 15, 2018
View Schedule
Special Offer
Click Here for More Information

The Heritage Carriage Rides is ranked the number one best selling sightseeing tour & cruise in Pigeon Forge, Tennessee, this tour is perfect for all age groups, you will enjoy a peaceful ride and see some amazing sights along the way.
Great Smoky Mountains Helicopter Tours is an amazing way to experience the beauty of the Smoky Mountains. You will get to see all the different rivers, lakes and farmland. If you take the longer flight you will see Cades Cove and The Chimneys.
The Smokies are a great place to tour which is why there are Helicopter Tours of the Smokies in order to provide you with some of the best sightseeing tours & cruises.