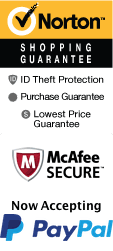 YOUR PEACE OF MIND IS OUR TOP PRIORITY
Should you need to cancel at any time, you have up to 48 hours from your vacation start date to do so for a 100% future travel credit.
Things to Do in Gatlinburg/Pigeon Forge, TN in November 2021
Fall is wrapping up in the Gatlinburg & Pigeon Forge, TN areas! After the gorgeous fall foliage, the Christmas season is ushered in through a variety of amazing attractions and activities. You and your loved ones are certain to have an amazing time with seasonal celebrations, holiday dinner shows, and fun adventures that the entire family will enjoy. Don't miss out on a fantastic opportunity to enjoy a November getaway to the Smokies.

Top November Things To Do In Gatlinburg Pigeon Forge Area
Nov 2, 2021
to
Nov 30, 2021
Dolly Parton's Stampede Dinner Show Pigeon Forge, TN
Schedule
Bring your friends and family to the Dolly Partons Stempede Dinner attraction in Pidgeon Forge, TN to enjoy an experience that you will be sure to tell everyone about. You will be able to enjoy entertainment that only Tennessee has to offer. Grab some refreshments, enjoy the bluegrass music and then bring yourself down to the stables to get up close and personnel with the horses that will be in the main event! The main attraction will be an unforgettable experience with some family-friendly comedy, and the beautiful horses from the stables conducting tricks that will leave you in aw! Guests will also be treated with a Four-Course meal that includes rotisserie chicken, hickory smoked barbecued pork loin, and much more that your taste buds could only imagine. Make sure to arrive 45-50 minutes early to the immaculate venue and find yourself some comfortable seating. The theater is handicapped accessible and accommodate guests with various special needs. Free parking is also available.
Nov 1, 2021
to
Nov 30, 2021
Titanic - World's Largest Museum Attraction
Schedule

I admit, seeing the exhibit of an old sunken ship didn't sound all that interesting. Fall will soon be winter, and that is the family time of year, so I went along to be with my family. I was surprised that when I arrived, they issued me a boarding pass. On the back of the pass, I find a story of Rossmore, a sixteen-year-old boy that checked as third-class passengers. I was not intrigued by the story; then, I saw some artifacts. I saw the actual life jackets; I felt angry. I started to relate to how it must have felt to be a lower-class passenger. I saw the first class had every luxury imaginable; the women had even curling irons to use. The passengers and crew members on the actual ship had no way of knowing that safety had been such a low priority in efforts to get the Titanic at sea. I am pleased that this was an ideal time of year to visit one of the most engaging exhibits I have experienced.
Nov 6, 2021
to
Nov 28, 2021
Dollywood Theme Park Tennessee
Schedule
This November visit Dollywood Theme Park in Pigeon Forge Tennessee. It was founded by country music and actress Dolly Parton in 1961. There is so much to do here, and is a world renowned theme park, that draws visitors from all over the world. Once here you can explore the new Wildwood Grove, which features 11 new exhilarating rides. One of the things Dollywood is most noted for is the outstanding shows they put on each year. There is something special going on each part of the year at Dollywood. This November visit Dollywood to explore 'Christmas in the Smokey Mountains at Dollywood.' There are over 5 million lights sparkling through November and December at Dollywood. It's a must see stop, with special holiday themed shows throughout the winter season. Dollywood is expertly turned into a 'Winter Wonderland, here you can create wonderful holiday memories, there is something for every member of the family to enjoy and explore. Some of the biggest names in entertain regularly perform in Dollywood.
Nov 1, 2021
to
Nov 30, 2021
Hollywood Wax Museum
Schedule
When your in Pigeon Forge, the mountains aren't the only views your going to see. You also get to experience star sightings. The Hollywood Wax Museum is full of celebrities, actors, and musicians. Enjoy realistic wax replicas if your favorite celebrities. Stars Re dressed in full costumes on a well known movie set, or dressed and glammed for a red carpet experience. Take lots of pictures or videos with any celebrity you want. Celebrities from romantic comedies, horror films, thrillers, and genre you could think of, the possibilities are endless. The best thing of all, all the celebrities look realistic, they look so real it's hard to tell if it's a replica or not. Come and enjoy the hours of endless family fun and enjoy making new memories with the people you love. Remember to tell all your friends and family how much fun you had here.
Nov 2, 2021
to
Nov 30, 2021
Pirates Voyage Dinner & Show Pigeon Forge
Schedule
Here you will for sure experience the best Pirates Voyage Dinner and Show. This is a complete different and amazing experience. This show will last for 2 hours. You can bring your family with you because it is appropriate for all ages. Do not let your family and loved ones behind because they will for sure have fun on this amazing experience too. An amazing detail is that a four course meal is included so do not worry about buying food or anything because it is included. Do not let anyone to tell you how amazing this show is get your tickets and bring your family to have an awesome day together. This amazing adventure will allow everyone to enjoy a delicious meal and also set off to the high seas for a journey they will never forget.Do not wait much longer to get your tickets it will for sure be an amazing experience.
Nov 1, 2021
to
Nov 30, 2021
The Redneck Comedy Bus Tour Smokies
Schedule

The Redneck Comedy Tour is an event where visitors will take a bus tour through a stunning National Park. During the tour, visitors will be listening to a comedian make jokes and talk in an amusing manner. Those who go on this tour will be able to get views of the Smokies up close. With the Redneck Comedy Tour, you will be able to enjoy lots of sightseeing. Anyone who likes to go sightseeing will enjoy going to this event. As well as sightseeing, the Redneck Comedy Tour will also be a great event for those who enjoy listening to stand up comedy. The combination of checking out some of the best nature sites as well as hearing amusing statements and jokes will really enjoy going to this event on a regular basis. This event is open to the public at all months during the year. However, the month of December is arguably the best time to go on this event. There will often be discounts and promotions on fees which will help you save money. The weather will also be much nicer as you won't have to deal with heat and humidity. It will also be less crowded so you will have more space to enjoy the environment.
View all events occurring during your stay