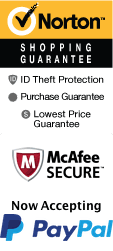 YOUR PEACE OF MIND IS OUR TOP PRIORITY
Should you need to cancel at any time, you have up to 48 hours from your vacation start date to do so for a 100% future travel credit.
Gatlinburg/Pigeon Forge Area TN Things to Do in November 2020
The holiday season is gearing up in Gatlinburg. With Christmas just around the corner, the perfect combination of tours, shows, and Christmas celebrations can be found in the Great Smoky Mountains area. Do not miss out on all of the fun going on November 2020!

Top November Things To Do In Gatlinburg Pigeon Forge Area
Nov 3, 2020
to
Nov 30, 2020
Dolly Parton's Stampede Dinner Show Pigeon Forge, TN
Schedule
Bring your friends and family to the Dolly Partons Stempede Dinner attraction in Pidgeon Forge, TN to enjoy an experience that you will be sure to tell everyone about. You will be able to enjoy entertainment that only Tennessee has to offer. Grab some refreshments, enjoy the bluegrass music and then bring yourself down to the stables to get up close and personnel with the horses that will be in the main event! The main attraction will be an unforgettable experience with some family-friendly comedy, and the beautiful horses from the stables conducting tricks that will leave you in aw! Guests will also be treated with a Four-Course meal that includes rotisserie chicken, hickory smoked barbecued pork loin, and much more that your taste buds could only imagine. Make sure to arrive 45-50 minutes early to the immaculate venue and find yourself some comfortable seating. The theater is handicapped accessible and accommodate guests with various special needs. Free parking is also available.
Nov 5, 2020
to
Nov 30, 2020
Pirates Voyage Dinner & Show Pigeon Forge
Schedule
Here you will for sure experience the best Pirates Voyage Dinner and Show. This is a complete different and amazing experience. This show will last for 2 hours. You can bring your family with you because it is appropriate for all ages. Do not let your family and loved ones behind because they will for sure have fun on this amazing experience too. An amazing detail is that a four course meal is included so do not worry about buying food or anything because it is included. Do not let anyone to tell you how amazing this show is get your tickets and bring your family to have an awesome day together. This amazing adventure will allow everyone to enjoy a delicious meal and also set off to the high seas for a journey they will never forget.Do not wait much longer to get your tickets it will for sure be an amazing experience.
Nov 2, 2020
to
Nov 30, 2020
The Redneck Comedy Bus Tour Smokies
Schedule

The Redneck Comedy Tour is an event where visitors will take a bus tour through a stunning National Park. During the tour, visitors will be listening to a comedian make jokes and talk in an amusing manner. Those who go on this tour will be able to get views of the Smokies up close. With the Redneck Comedy Tour, you will be able to enjoy lots of sightseeing. Anyone who likes to go sightseeing will enjoy going to this event. As well as sightseeing, the Redneck Comedy Tour will also be a great event for those who enjoy listening to stand up comedy. The combination of checking out some of the best nature sites as well as hearing amusing statements and jokes will really enjoy going to this event on a regular basis. This event is open to the public at all months during the year. However, the month of December is arguably the best time to go on this event. There will often be discounts and promotions on fees which will help you save money. The weather will also be much nicer as you won't have to deal with heat and humidity. It will also be less crowded so you will have more space to enjoy the environment.
Nov 1, 2020
to
Nov 30, 2020
Hatfield and McCoy Dinner Show
Schedule
Do you love attending to shows? If yes you will enjoy this amazing show. Hatfield and McCoy Dinner Show will impress you with how amazin it is. It is one of the longest feuds in history. This amazing show will las 2 hours approximately. Dinner is included wich is awesome too. You will want to bring your family because it is appropriate for all ages and for sure they will also have the best day at this awesome show. A detail that everyone should know is that cameras are not permitted this is why everyone should come to see it and experience it. Once you arrived to the theater you can sit to enjoy a delicious meal. Do not let this amazing experience end get your and your family tickets they will for sure have lots of fun and enjoy every moment of this amazing show. Don't let anyone tell you about this show it is best if you come and experience it yourself.
Nov 1, 2020
to
Nov 30, 2020
Comedy Barn Pigeon Forge
Schedule
The Comedy Barn Theater is an amazing place to take the family for a night of fun and awe. They have a variety of things for people to do, and its family friendly and tailor made for all ages. This Comedy Barn has a variety of acts for people to enjoy in the 2 hours they spend there. Acts like live animal shows they show the audience how animals that are trained can do tricks and perform them right in from of you. Comedy is the main stick at the Comedy Barn and is the center of attention during the show. Really right in the middle of the show. However, these shows aren't the only thing that are put on at the comedy barn. There is magic shows, ventriloquists, clogging, dancing, and live music to enjoy as well. If you're ever in Pigeon Forge, Tennessee make sure to look them up. They have awards for family friendly acts and are known well throughout Tennessee. Go check out a show, but watch your sides though, they may just split from laughing too hard.
Nov 1, 2020
to
Nov 30, 2020
Alpine Mountain Coaster at Goats on the Roof Pigeon Forge
Schedule

When visiting Gatlinburg and Pigeon Forge, the Alpine Coaster at Goats on the Roof is an absolute bucket list essential. With passenger controls on each car, riders are in complete control of their ride- younger riders can slowly travel the track, enjoying the views, while more thrill-seeking vacationers are able to reach a top speed of thirty miles per hour. Riders will be amazed not only by the thrill of riding the Alpine Coaster, but also by the breathtaking view of the gorgeous November foliage, the rolling Gatlinburg hills filled with quaint and elegant cottages, and, of course, the goat park, where visitors will enjoy feeding and petting the goats, visiting the Old Goat Gem Mine, and shopping at the goat-themed gift shop which boasts a wide selection of souvenirs, from t-shirts to candy and everything in between. With such a wide range of activities, and options for both indoor and outdoor leisure, this area makes a perfect November day trip.
View all events occurring during your stay