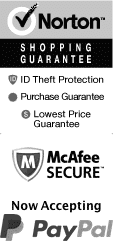 Things to Do in the Smokies in November 2023
Fall is wrapping up in the Gatlinburg & Pigeon Forge, TN areas! After the gorgeous fall foliage, the Christmas season is ushered in through a variety of amazing attractions and activities. You and your loved ones are certain to have an amazing time with seasonal celebrations, holiday dinner shows, and fun adventures that the entire family will enjoy. Don't miss out on a fantastic opportunity to enjoy a November getaway to the Smokies.
Top Things To Do In Gatlinburg Pigeon Forge Area in November
Nov 2, 2023
to
Nov 30, 2023
Steven Best's Unbelievable Magic Shows Pigeon Forge, TN
Schedule

November is the perfect time to visit Gatlinburg and Pigeon Forge for the Magic Spectacular show. As the holiday season approaches, this dazzling show will set the tone for the magic and wonder that the season brings. This show features renowned magicians who will leave you speechless with their mind-bending tricks and illusions. The beautiful autumn foliage surrounding the area in November creates a picturesque backdrop for your visit. Make sure to add the Magic Spectacular to your itinerary for a truly spectacular experience.
Nov 1, 2023
to
Nov 30, 2023
Wild Stallion Alpine Mountain Coaster Pigeon Forge Coaster
Schedule

November is an ideal month to experience the Wild Stallion Alpine Mountain Coaster in Pigeon Forge. Enjoy the crisp autumn air and marvel at the kaleidoscope of fall colors as you rush down the mountain. The less crowded atmosphere allows for an unhindered, immersive ride into the heart of the Smoky Mountains. Plus, the frosty November weather adds an exhilarating chill-factor, heightening the thrill of navigating the coaster's twists, turns, and dips.
Nov 1, 2023
to
Nov 30, 2023
Country Tonite Theater In Pigeon Forge,TN
Schedule

November is the perfect time to visit the beautiful Smoky Mountains and enjoy a spectacular show at Country Tonite. This activity promises an unforgettable experience filled with music, dance, and laughter. The theater sparkles in decoration, and the holiday performances add a touch of magic to the air. Bring the whole family and enjoy amazing performances of pop, classic, and country music, as well as a stunning tribute to veterans. Country Tonite is a perfect way to create long-lasting memories during your autumn vacation.
Nov 1, 2023
to
Nov 30, 2023
Paula Deen's Lumberjack Feud Dinner Show
Schedule

November is the perfect time to experience the Paula Deen's Lumberjack Feud Show in Gatlinburg. The fall foliage provides a stunning backdrop as you watch professional lumberjack athletes fiercely compete in axe throwing, log rolling, and other challenges. The show is held inside a heated indoor arena, making it a cozy way to spend a chilly fall evening. Plus, November means shoulder season prices, so you can enjoy this unique activity at a discounted rate.
Nov 1, 2023
to
Nov 30, 2023
Array Pigeon Forge Variety Show
Schedule

November is an ideal month to enjoy the Pigeon Forge Variety Show in Gatlinburg. During this time, the mild Tennessee weather perfectly complements the indoor entertainment. Bask in the vibrant fall foliage en-route to the venue. Inside, the show offers a delightful mix of comedy, music, and dance that resonates with the festive spirit of the holiday season. Also relish a taste of authentic Southern culture, making your getaway an enriching and entertaining autumn adventure.
Nov 3, 2023
to
Nov 30, 2023
Rowdy Bear Pigeon Forge Snow Tubing
Schedule

November offers a thrilling experience at Rowdy Bear Pigeon Forge Snow Tubing in Tennessee. As temperatures drop, the artificial snowfall creates a perfect landscape for tubing. It's truly an exhilarating activity for all ages. Amid the crisp mountain air and against a backdrop of fiery fall foliage slowly giving way to bare trees and sparse snow, you can enjoy an adrenaline-filled descent on the slopes. It's a perfect blend of thrill and serenity that only November can offer.