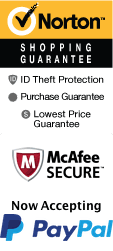 YOUR PEACE OF MIND IS OUR TOP PRIORITY
Should you need to cancel at any time, you have up to 48 hours from your vacation start date to do so for a 100% future travel credit.
Attractions, Activities, and More for Gatlinburg/Pigeon Forge Area, TN in October 2020
This spectacular locale is perfect for those who are wanting to get out and celebrate an autumn vacation. Visitors will be delighted with a variety of attractions and activities, as well as fall foliage sightseeing opportunities that you definitely do not want to pass up on. Book your getaway today and make your memories in Pigeon Forge!

Top October Things To Do In Gatlinburg Pigeon Forge Area
Oct 1, 2020
to
Oct 31, 2020
Dolly Parton's Stampede Dinner Show Pigeon Forge, TN
Schedule
Have you ever been to the Dolly Parton's Stampede Dinner show? If not this is one of the top activities to do in Pigeon Forge. This will for sure be an amazing experience for you to enjoy with your loved ones because all ages are appropriate which is awesome because you can bring all of your family members. This amazing experience will last 2 hours approximately. Something awesome is that the meal and entertainment before the event are included at the admission price. Don't let this opportunity to end come and enjoy this amazing experience. If you want something to remember this day or want to buy something for somebody there is also a gift shop. This will for sure be an event to remember. You and your family will for sure enjoy this amazing show. Don't let anyone tell you about it come and enjoy it yourself it will be an awesome day for sure.
Oct 1, 2020
to
Oct 31, 2020
Hatfield and McCoy Dinner Show
Schedule
The Hatfield and McCoy Dinner Show is an event that you can attend when you go on a vacation to the Smokey Mountains that is a show about one of the longest and funniest feuds in history between two families. You will be able to enjoy a great comedy act while eating an all-you-can-eat southern style buffet meal at the Hatfield and McCoy theater. You are going to have to help these two hilarious families solve their differences as the cast performs with singing, dancing, music playing and so much more. The meal that you will be enjoying comes with fried chicken, mashed potatoes, country pulled pork, coleslaw, corn on the cob with butter, Ma's hot homemade bread, and something that you will really like called Granny's Famous Special Dessert so make sure you grab the free all-you-can-eat meal after you have your ticket. This is all available until October 31st 2019 and after will be a Christmas Disaster Celebration from November 1st 2019 to January 4th 2020.
Oct 1, 2020
to
Oct 31, 2020
Comedy Barn Pigeon Forge
Schedule
What a unique way to entertain your family with The Comedy Barn in Pigeon Forge. The setting of the show is farm like where the performers dress up like farmers, tell jokes, magic and different stage animals. This show caters to all age groups and the comedy is clean so that children can enjoy the show as well. There are reserved seating that caters to all abilities. The show is approximately 2 hours and consists of magic & ventriloquism, live animal acts, music, dancing, comedy and relentless fun. Comedy Barn Theater is located in Pigeon Forge, Tennessee, reasonably priced and has shows throughout the year. Your family will enjoy the live entertainment. The theater allows non-flash cameras which will allow one to capture the fun and share with those that missed this remarkable show. Tickets can either be bought online or by calling the theater. Come ready to dance, sing, and laugh the night away.
Oct 1, 2020
to
Oct 31, 2020
Pirates Voyage Dinner & Show Pigeon Forge
Schedule
The Pirates Voyage Dinner & Show Pigeon Forge was created by the mastermind and country music all-time favorite Dolly Parton. This is one of the newest shows to be created and it was centered and themed around pirates. This is something that you will definitely want to take your kids to see because it will entertain them from start to finish. This action packed show will start off will dinner and as you and your family enjoy the food the fun will begin. The performance will last about two hours and it is handicap accessible. There are all types of pre-show and post show activities that your kids will absolutely love. During the show you will also get to enjoy a state of the art light and sound show that makes the show that much more entertaining. This is a very affordable venue for you and your family to attend on your vacation or your night out.
Oct 1, 2020
to
Oct 31, 2020
The Redneck Comedy Bus Tour Smokies
Schedule

The Redneck Comedy Bus Tour is an event where attendees will ride on a bus through one of Nashville's National Parks. While riding on the bus, visitors will be able to check out the most notable sights of the city as well as the natural environment. As well as checking out some of the city's historic sites and natural beauty, riders will also listen to a comedian make funny remarks about the city and the surrounding areas. Anyone who is looking to be involved in an event that is highly organized will enjoy the Redneck Comedy Bus Tour. It is also ideal for those who are interested in sightseeing and checking out the most notable parts of Nashville. This is also a great event to go to if you enjoy comedy and hearing jokes along the way. This event is usually held in August through October where it has the most visitors. However, December is a better time to go because it has a smaller crowd. The fares are also lower and the weather will be much nicer. There are the three reasons why going in December is the best time to go on this bus tour.
Oct 1, 2020
to
Oct 31, 2020
Pigeon Forge Snow Indoor Snow Tubing
Schedule

A great way to spend time indoors is at the Pigeon Forge Snow Indoor Snow Tubing, located in Pigeon Forge, Tennessee. A unique activity to do during the month of October, most guests end up spending about 90 minutes enjoying the attraction. With a climate of 60 to 70 degrees, customers can enjoy tubing rain or shine any time of the year. An admission ticket includes an hour of unlimited snow tubing for all visitors. Additionally, guests can have fun at the SnowPlay area where they can build forts, make snow angels or start a snowball fight. The second level features a snack bar for the appetite everyone has worked up after a day on the slopes and a rest area for those wanting to take it easy. Considered a great getaway for those of all ages, Pigeon Forge Indoor Snow Tubing has free parking and allows camera and video recording.
View all events occurring during your stay