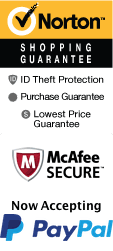 YOUR PEACE OF MIND IS OUR TOP PRIORITY
Should you need to cancel at any time, you have up to 48 hours from your vacation start date to do so for a 100% future travel credit.
Attractions, Activities, and More for Gatlinburg/Pigeon Forge Area, TN in October 2020
This spectacular locale is perfect for those who are wanting to get out and celebrate an autumn vacation. Visitors will be delighted with a variety of attractions and activities, as well as fall foliage sightseeing opportunities that you definitely do not want to pass up on. Book your getaway today and make your memories in Pigeon Forge!

Top October Things To Do In Gatlinburg Pigeon Forge Area
Oct 1, 2020
to
Oct 31, 2020
Dolly Parton's Stampede Dinner Show Pigeon Forge, TN
Schedule
Have you ever been to the Dolly Parton's Stampede Dinner show? If not this is one of the top activities to do in Pigeon Forge. This will for sure be an amazing experience for you to enjoy with your loved ones because all ages are appropriate which is awesome because you can bring all of your family members. This amazing experience will last 2 hours approximately. Something awesome is that the meal and entertainment before the event are included at the admission price. Don't let this opportunity to end come and enjoy this amazing experience. If you want something to remember this day or want to buy something for somebody there is also a gift shop. This will for sure be an event to remember. You and your family will for sure enjoy this amazing show. Don't let anyone tell you about it come and enjoy it yourself it will be an awesome day for sure.
Oct 1, 2020
to
Oct 31, 2020
Comedy Barn Pigeon Forge
Schedule
What a unique way to entertain your family with The Comedy Barn in Pigeon Forge. The setting of the show is farm like where the performers dress up like farmers, tell jokes, magic and different stage animals. This show caters to all age groups and the comedy is clean so that children can enjoy the show as well. There are reserved seating that caters to all abilities. The show is approximately 2 hours and consists of magic & ventriloquism, live animal acts, music, dancing, comedy and relentless fun. Comedy Barn Theater is located in Pigeon Forge, Tennessee, reasonably priced and has shows throughout the year. Your family will enjoy the live entertainment. The theater allows non-flash cameras which will allow one to capture the fun and share with those that missed this remarkable show. Tickets can either be bought online or by calling the theater. Come ready to dance, sing, and laugh the night away.
Oct 1, 2020
to
Oct 31, 2020
Hatfield and McCoy Dinner Show
Schedule
The Hatfield and McCoy Dinner Show is an event that you can attend when you go on a vacation to the Smokey Mountains that is a show about one of the longest and funniest feuds in history between two families. You will be able to enjoy a great comedy act while eating an all-you-can-eat southern style buffet meal at the Hatfield and McCoy theater. You are going to have to help these two hilarious families solve their differences as the cast performs with singing, dancing, music playing and so much more. The meal that you will be enjoying comes with fried chicken, mashed potatoes, country pulled pork, coleslaw, corn on the cob with butter, Ma's hot homemade bread, and something that you will really like called Granny's Famous Special Dessert so make sure you grab the free all-you-can-eat meal after you have your ticket. This is all available until October 31st 2019 and after will be a Christmas Disaster Celebration from November 1st 2019 to January 4th 2020.
Oct 1, 2020
to
Oct 31, 2020
Country Tonite
Schedule
Located in Pigeon Forge, the Country Tonite Theatre is a large performing arts theater which seats approximately 1,500 people. Country Tonite the show has all the great family-friendly entertainment you have been looking for in a Pigeon Forge getaway... with plenty of excitement and fun for all ages. You can join the other guests and relax during the two-hour music show: watch clean comedy, listen to foot-stomping music, view the performers' spectacular costume and makeup, and enjoy the show's state-of-the-art technology. The fast-paced and high-energy production features a cast of some of the most talented performers in Branson: dancers, singers, and comedians. From contemporary country to clean comedy to energetic dancing and singing to pure Southern gospel to patriotic melodies, you make Country Tonite a memorable experience that will last a lifetime. While you are in Branson, you can do fun and exciting things like exploring many local attractions: the Smoky Mountains, Dolly Parton's Smoky Mountain Adventures Dinner and Show, the Titanic Museum, Dollywood Theme Park Tennesee, and much more.
Oct 1, 2020
to
Oct 31, 2020
Elvis The King- A Tribute to Elvis
Schedule
A complete visit to Pigeon Forge, Tennessee would not be complete without a visit to The Elvis The King-A Tribute to Elvis Music Show. October is a beautiful time of year to visit the Pigeon Forge area of Tennessee. Fans of all ages will simply enjoy this special tribute concert. The show will have all your favorite songs by The King. 'You Ain't Nothing But a Hound Dog', 'Heart Break Hotel', and 'Can't Help Falling in Love' are just a few of the Hits you will hear at this tribute concert. This is a great opportunity to expose the younger members of the family to the music of the King. This seasoned performer is a well experienced Elvis impersonator that has traveled all over performing, the Kings hits, for fans. This is a wonderful show for fans of all ages to enjoy. The theater parking is free and the show will last about 2 hours. So come see The King and have some fun in Pigeon Forge, Tennessee.
Oct 1, 2020
to
Oct 31, 2020
Sweet Fanny Adams Theatre
Schedule
This fall, take you and your family to Gatlinburg, Tennessee to go back in time! You will be able to enjoy a show that has some naughty actors, while they still make sure that the naughtiness remains appropriate for all ages to enjoy. You and the entire family, young and old, will leave the show with a huge smile on your face and sore sides from laughing so hard at each of the show's sketches. The show is available at Don and Pat MacPherson's Sweet Fanny Adams Theater and as soon as you walk into the venue you will feel as though you are stepping into another century from many years ago. The show is exciting and appropriate for all ages to enjoy, and it lasts for about two hours for each running. There is plenty of wheelchair and aisle seating available for anyone with a handicap, and there is very limited stair seating for first come first serve! There is live, original musical comedies during the show and comedic mayhem ensues the whole time with the actor's individual personalities making the show more exciting than ever. You never know what may happen during the show, so buckle in for a wild ride!
View all events occurring during your stay