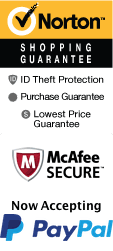 YOUR PEACE OF MIND IS OUR TOP PRIORITY
Should you need to cancel at any time, you have up to 48 hours from your vacation start date to do so for a 100% future travel credit.
Attractions, Activities, and More in Gatlinburg/Pigeon Forge, TN for September 2020
The Great Smoky Mountains area is absolutely stunning. Be sure to enjoy the beginnings of fall foliage season with a visit during September 2020. There are so many awesome hotels and attractions.

Top September Things To Do In Gatlinburg Pigeon Forge Area
Sep 1, 2020
to
Sep 30, 2020
Pirates Voyage Dinner & Show Pigeon Forge
Schedule
When it comes to entertainment, few can match Dolly Parton's ideas. The Pirates Voyage Dinner and Show is no exception. Anyone who is living in or visiting the Pigeon Forge-Gatlinburg area won't want to miss this amazing show. The theater is comfortable and features state of the art lighting and sound system. However, the truly unique thing about this venue is the indoor lagoon, complete with pirate ships. Guests will feel that they are truly sailing on the high seas. This swashbuckling adventure is perfect for all ages so bring the entire family along. As guests are enjoying all of the action going on around them, they dine on a complete four-course meal. The food is exceptional. Any pirate or wannabe pirate will be thrilled to eat it. There is plenty to eat so come to the show hungry. This exciting performance lasts for about two hours. Handicapped seating options are available.
Sep 1, 2020
to
Sep 30, 2020
Alpine Mountain Coaster at Goats on the Roof Pigeon Forge
Schedule

Imagine an opportunity to take in the beauty of the Tennesee Hills while cruising along on a ride that is thrilling or leisurely as you make it. That's what awaits you on the Alpine Mountain Coaster at Goats on the Roof Pigeon Forge. Not only will you take in breathtaking natural views but a fun experience awaits the whole family. For this is home to not only an incredible serpentine roller coaster that guests actually control but there are other fun-filled attractions as well. For example, there is the Old Goat Gem Mine where you have an opportunity to actually pet and feed goats who are native to the area. As for the Coaster itself, it can go up to 30 miles per hour. It also is fully illuminated at night which only adds to the overall experience. There are safety precautions though, such as children must be at least 38 inches in height, three years of age, and accompanied by an adult.
Sep 1, 2020
to
Sep 30, 2020
Country Tonite
Schedule
September is a great time to visit the Smoky Mountains, and while visiting spend the night out on the town and go see the Country Tonite show. This show is one of the hottest tickets and has been running for over 25 years. You will be rolling in the aisles during the comedy show, and you will be dancing in your seat, while enjoying the sounds of contemporary country to the beautiful sounds of southern gospel. The shows changes year after year with new cast members, costumes, and music to keep it fresh. The talented performers come from all over the United States. The amazing theatre holds approximately 1500 people and has the latest state-of-art technology, sound, and lighting. This upbeat feel-good show will create memories that will last a lifetime. There are several other nearby attractions to see during the day when visiting in September that includes the Titanic Museum and Dollywood.
Sep 1, 2020
to
Sep 30, 2020
Comedy Barn Pigeon Forge
Schedule
September is a good month during the year when visitors can view the changing leaves and enjoy performances at the Comedy Barn in Pigeon Forge when the temperatures get just a bit too warm as they can during this time. The show is about two hours long and is suitable for the entire family as there are lots of laughs and even a few animals that are introduced on the stage. Guests can listen to jokes and see a few magic acts as well. Some of the acts that are performed include fire-eating and activities with ropes. There are even stunts performed with dogs and other animals. Even though some of the acts might appear surprising to guests, they are safe and family-friendly for even children to view and laugh along with as everyone watches in awe as stunts are performed. Guests can have snacks in the theater during the show.
Sep 1, 2020
to
Sep 29, 2020
Elvis The King- A Tribute to Elvis
Schedule
Fall is a perfect time to visit Pigeon Forge, Tennessee, so when planning your September trip, add The Elvis The King- A Tribute to Elvis to your to-do list. Elvis's music spreads over many genres making him a fan favorite of many people. This is a perfect family show and a chance to introduce the younger generations to the King. You will hear many well-known songs such as 'You Ain't Nothing But a Hound Dog','Can't Help Falling in Love', and Heart Break Hotel' that will leave you singing and dancing in your seat. Mr. Chapman is one of the more popular Elvis impersonators and has been invited to perform in venues all across the country. You are truly going to believe that the real Elvis is on that stage performing all of his famous hits. When traveling to Tennessee this September, make sure to make time to see the Elvis's tribute show, and make some family memories.
Sep 1, 2020
to
Sep 30, 2020
Hatfield and McCoy Dinner Show
Schedule
Looking for an action-packed event to take the family to this September? The Hatfield and McCoy Dinner Show will be the perfect event to enjoy this September with your own "feuding" family and friends. Once you are settled into your seat at the Pigeon Ford theater, be ready for a delicious back-country buffet featuring dishes such as pulled pork, fried chicken, corn on the cob, mashed potatoes, creamy vegetable soup, homemade bread, desserts, gluten-free, and vegetarian options. While you are enjoying your dinner and the company at your table, get ready to be immersed in the longest-running family feud in history. The Hatfields and the McCoys will take the stage and entertain you as they sing, dance, perform aerial stunts, and feats that include water and pyrotechnics. There will be plenty of great costumes, toe-tapping bluegrass singing, rope tricks, and dancing while the two families duke it out to see who wins the feud once and for all.
View all events occurring during your stay