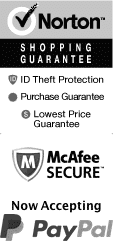 Things to Do in Gatlinburg/Pigeon Forge in September 2023
Create an amazing adventure this September! Visiting the Smokies is amazing any time of the year, but it really comes to life during the fall, making September a fantastic time to visit. There are many different activities to enjoy, from shows like the Dolly Parton Stampede and Pirates Voyage, to activities like Anakeesta, alpine coasters, and Dollywood theme park. No matter what you do, you are certain to have some fun when you visit. As well as offering plenty of attractions, Gatlinburg / Pigeon Forge, TN is also home to a plethora of great hotels to complete your stay.
Top Things To Do In Gatlinburg Pigeon Forge Area in September
Sep 1, 2023
to
Sep 30, 2023
Steven Best's Unbelievable Magic Shows Pigeon Forge, TN
Schedule

September is an ideal month to visit the Gatlinburg and Pigeon Forge area for the Magic Spectacular show. The stunning mountainside foliage is beginning to turn into hues of autumn colors, providing a breathtaking backdrop to the stage. The family-friendly show will amaze and entertain with illusions, comedy and incredible special effects. This limited engagement is a must-see for visitors to the Smoky Mountains in September!
Sep 1, 2023
to
Sep 30, 2023
Wild Stallion Alpine Mountain Coaster Pigeon Forge Coaster
Schedule

September is the ideal month to visit Pigeon Forge and experience the stunning Wild Stallion Alpine Coaster. With cooler temperatures and fewer crowds, riders can take their time racing down the mountain at their own pace. The changing leaves also create a vibrant and colorful backdrop for the adventurous coaster ride. Plus, visitors can take in the natural beauty of the Smoky Mountains without the crowds that come with peak summer travel season. Don't miss out on this exhilarating activity during your September trip to Pigeon Forge.
Sep 1, 2023
to
Sep 30, 2023
Rowdy Bear Amusement Park 2 Hour Unlimited Pass
Schedule

September is a fantastic month to visit Rowdy Bear Amusement Park in Gatlinburg, Tennessee. The weather is still warm, but the summer crowds have thinned out, making it easier to enjoy the park's thrilling attractions. With a two-hour unlimited pass, visitors can experience the exhilarating Gravity Coaster and the suspended Alpine Flyer, as well as the shorter Mountain Glider and Laser Gun Coaster. Don't miss this opportunity to have a blast at Rowdy Bear Amusement Park in the beautiful fall season.
Sep 1, 2023
to
Sep 30, 2023
Smoky Mountains Jeep Tours in Pigeon Forge
Schedule

September is the perfect month to explore the Smoky Mountains with a Jeep tour. The vibrant fall colors that blanket the mountain range create an unforgettable experience. The tour takes you through rough terrain, providing ample opportunities to experience the region's natural beauty up close. With trained guides, you'll gain insight into the region's history and culture while experiencing the exhilaration of a specialized off-road vehicle. The Jeep tour is for everyone, providing comfortable seating, and an opportunity to view wildlife and other natural wonders.
Sep 1, 2023
to
Sep 30, 2023
Dolly Parton's Stampede Dinner Show Pigeon Forge, TN - Tickets, Menu, Schedule
Schedule
September is the perfect month to visit Dolly Parton's Stampede Dinner Show in Pigeon Forge, Tennessee. As the end of summer approaches, the leaves begin to change into a beautiful tapestry of colors, and the cooler weather makes outdoor activities even more enjoyable. At the Stampede Dinner Show, guests can enjoy a delicious meal while watching a thrilling performance featuring stunning horseback riding stunts, music, and more. Plus, with fewer crowds than peak season, visitors can have a more relaxed and intimate experience.
Sep 1, 2023
to
Sep 30, 2023
The Redneck Comedy Bus Tour Pigeon Forge
Schedule

For a September to remember, booking a Redneck Comedy Bus Tour of the Smokies, will be ideal, for all ages. It's a climate controlled adventure through the picturesque mountain. The exciting new tour gets underway at lovely Pigeon Forge, where the equally witty guide and driver keep you bursting with laughter through the meandering roads and breathtaking foliage of the Smokies. All the while, smooth country music make for a relaxing backdrop to the laughter amidst learning about the area, just before a quick stop at Ole Smoky Moonshine Holler, for samples and purchases. The redneck hilarity is all PG 14, so kids who tag along with their parents will have just as much fun. Some notable landmarks expected to be viewed may include: Pigeon Forge, Ripleys Aquarium and Dolly Parton's Dollywood plus the popular downtown shopping district. Tennessee is absolutely beautiful, and the fun-filled trip ensures that tourists get all they expect and then some more. A Redneck Tour of the Smokeys should top every social calendar in September!