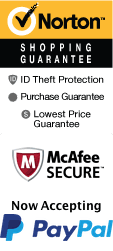 YOUR PEACE OF MIND IS OUR TOP PRIORITY
Should you need to cancel at any time, you have up to 48 hours from your vacation start date to do so for a 100% future travel credit.
Things to Do in Gatlinburg/Pigeon Forge Area, TN in August 2021
Create an unforgettable Smoky Mountains getaway with the fun shows, attractions, and activities offered in Gatlinburg and Pigeon Forge, TN. From the Dolly Parton Stampede Dinner to Ripley's and Hatfield & McCoy, you can have one last summer trip before fall rolls around.

Top August Things To Do In Gatlinburg Pigeon Forge Area
Aug 1, 2021
to
Aug 31, 2021
Rocky Top Mountain Coaster Pigeon Forge
Schedule

The Great Smoky Mountain area is one of the most exciting locations for families in Tennessee. At this site, families can enjoy a fun alpine coaster ride that will provide them with plenty of enjoyment. Along with offering a fun ride, the Smoky Mountain area has beautiful natural scenery that will appeal to many parents and children. During the ride, you will go over mountains and trees as you check out the landscape from a high elevation. Along with checking out trees and mountains, you will also get to see wildlife such as deer, bears and squirrels. The coaster track is wide and expansive so you will be able to ride through lots of terrain in order to cover one of the most appealing sites in the entire nation. In August, going on this ride is one of the best times to enjoy this activity. Admission for the ride is affordable and you will be able to get a seat more easily for the ride. During the month of August, you will also be able to enjoy nice warm summer weather as well.
Aug 1, 2021
to
Aug 31, 2021
Hatfield and McCoy Dinner Show
Schedule
If you are visiting Pigeon Forge in August and are looking for something fun to do with the family, you can attend the exciting Hatfield and McCoy Dinner Show. The hilarious production lasts for about 2 hours and is affordable for the family. You will experience singing, dancing and stunts performed right in front of your eyes! The dinner served is a tasty Southern Style Buffet and it is all you can eat. The spread includes fried chicken, pulled pork, mashed taters, coleslaw, mouth watering corn on the cob, creamy vegetable soup, homemade bread and dessert. There is something for everyone to eat! Alcohol is at hand as long as you are 21 years of age with a valid id. The theater offers comfortable seated tables where you will be served by your friendly and prompt waiter. After your fun and entertaining experience, don't forget to stop in at the gift shop and pick up your souvenir.
Aug 2, 2021
to
Aug 31, 2021
Comedy Barn Pigeon Forge
Schedule
Gatlinburg, a beautiful mountain tourist destination located in the Great Smoky Mountains in Tennessee. They are called the Great Smoky Mountains, because that is what they look like when the early morning, and late afternoon fog rolls in. Gatlinburg has been a destination since the early 1900's due to the Great Smoky Mountain Park being established to save it from logging. A hotel was built, and from there it boomed. Which brings up to Pigeon Forge. Pigeon is reached before Gatlinburg if coming from the Tennesse side. It too has grown tremendously. Pigeon Forge is primarily dinner shows, hotels, and lots of kids amusement sites. The Comedy Barn is a great attraction to go to with the whole family. Spend two hours eating a delicious meal, and being entertained with comedy, jugglers and more. The show is always changing, so be sure to go back many times. A great time to go, is in August. It gets you out of the "dog days of Summer" heat. It is easy to find, right off the main parkway. You can't miss it.
Aug 1, 2021
to
Aug 31, 2021
Dolly Parton's Stampede Dinner Show Pigeon Forge, TN
Schedule
August – Dolly Parton's Stampede Dinner Show Pigeon Forge, TN
If ya'll are visiting anywhere near them there beautiful Smoky Mountains in Pigeon Forge, Tennessee this August, don't forget to stop by Dolly Parton's Stampede Dinner Show. Bring that entire little old family of yours. Heck, you can bring your friends too. This show is for all ages, as well as, handicapped accessible so nobody has to miss out on the fun. For one low admission price, ya'll can spend nearly 2 hours together at one of the best and most well-known dinner shows in the country. Your meal is even included in the price of your admission. At the end of your show, you can even stop on by the gift shop and pick up a souvenir or as many souvenirs as your little old heart desires. So if you're around these parts in August, don't you miss one of the Smoky Mountain's top attractions.
Aug 1, 2021
to
Aug 31, 2021
The Redneck Comedy Bus Tour Smokies
Schedule

This August enjoy a bus tour like no other. The tour begins at Cooter's Place, where the guide will get everyone settled on the redneck bus. The camouflage bus will serve as a country-style limousine. Not only is the driver knowledge about the sights, but he is also a comedian and will keep everyone entertained and laughing as the bus rolls along. When the driver is not cracking jokes, he will play favorite country music songs. During the trip, there will be a break where those who are old enough will have a chance to purchase a sample of some of the best Tennessee moonshine. This is considered a kid-friendly event with some jokes rated PG-14. While driving around, the driver will point out some attractions of interest that include Dolly Parton's Dollywood, Ripleys Aquarium, and more. Through all the fun, take time to take in all the beauty that the mountains have to offer.
Aug 1, 2021
to
Aug 31, 2021
Anakeesta Mountain Sightseeing Chondola
Schedule
When visiting Gatlinburg, Tennessee during the month of August, consider a visit to Anakeesta Mountain Sightseeing Chondola & Attractions. Voted the 2018 Natural Attraction of the year winner, this theme park lets visitors take in the Smoky Mountains in a fun and exciting way. Situated in Firefly Village, guests can plan on spending an adventurous 6 hours at this attraction. Perfect for people of all ages, visitors can enjoy the scenic Chondola ride, a 16-bridge Canopy Walk, the Treehouse Village Playground, the Memorial Forest Walk & the Vista Gardens Walk. Additionally, tickets can be bought for the dueling zipline and the Rail Runner Mountain Coaster as well as the Gem Mining activities. Firefly Village offers visitors a unique selection of dining and shopping, some of the best in the area. Parking availability can be found at the Paid Premier Public Parking lot in Anakeesta or in the McMahan Parking Garage.
View all events occurring during your stay