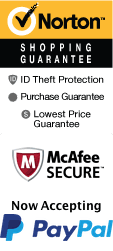 YOUR PEACE OF MIND IS OUR TOP PRIORITY
Should you need to cancel at any time, you have up to 48 hours from your vacation start date to do so for a 100% future travel credit.
Smoky Mountain Attractions, Activities and More in August 2020
Summer is ending, but there's still time to experience the beauty of the Great Smoky Mountains area. Get ready for an adventure through sprawling mountains and winding trails. There are plenty of great things going on, so browse all of the August 2020 activities and lodging.

Top August Things To Do In Gatlinburg Pigeon Forge Area
Aug 1, 2020
to
Aug 31, 2020
Alpine Mountain Coaster at Goats on the Roof Pigeon Forge
Schedule

Want to take a thrilling coaster ride down a hill? Maybe you just want to get the best view possible and take in beautiful sights of the Alpine Mountains? The Coaster at Goats on the Roof is just right for you! The Coaster at Goats on the Roof is an alpine serpentine coaster that sits atop the hills of Tennessee. You have full control of the speed. If you want to take it slow and enjoy the scenery, you can. If you prefer to go full speed at 30 mph and feel the excitement of the twists and turns, it's up to you! At night, the coaster is fully illuminated by multicolored lights, which is awesome to see as you go around every spiral the track has to offer. As long as you are at least 54 inches tall you may ride by yourself. In order to have another rider with you, they must be at least 3 years old and at least 38 inches tall. Make your vacation a fun-filled adventure to remember by visiting the Coaster at Goats on the Roof!
Aug 1, 2020
to
Aug 31, 2020
Pigeon Forge Snow Indoor Snow Tubing
Schedule

There is no better summer activity to help cool off on hot days in August, than to visit the Pigeon Forge Snow. The Pigeon Forge Snow, in Pigeon Forge, Tennessee, operates year round for snow tubing activities. The entry fee entitles the guest to as many runs down the indoor slope as possible within a hours time. There also is a snow playground to build snowman and forts, or even to have a snowball fight among friends and family. (This area is not included in the general admission.) The snow slide has several lanes great for racing and not having to wait for others. This set up increases the amount of fun available. For those who wish to observe the fun there is no admission fee. The fun does not have to stop with playing in the snow. The building contains a snack area with chips, and hot dogs. Once the fun is over, there are plenty more adventures that await you in the surrounding Gatlinburg area.
Aug 1, 2020
to
Aug 31, 2020
Dolly Parton's Stampede Dinner Show Pigeon Forge, TN
Schedule
August – Dolly Parton's Stampede Dinner Show Pigeon Forge, TN
If ya'll are visiting anywhere near them there beautiful Smoky Mountains in Pigeon Forge, Tennessee this August, don't forget to stop by Dolly Parton's Stampede Dinner Show. Bring that entire little old family of yours. Heck, you can bring your friends too. This show is for all ages, as well as, handicapped accessible so nobody has to miss out on the fun. For one low admission price, ya'll can spend nearly 2 hours together at one of the best and most well-known dinner shows in the country. Your meal is even included in the price of your admission. At the end of your show, you can even stop on by the gift shop and pick up a souvenir or as many souvenirs as your little old heart desires. So if you're around these parts in August, don't you miss one of the Smoky Mountain's top attractions.
Aug 1, 2020
to
Aug 31, 2020
Comedy Barn Pigeon Forge
Schedule
Gatlinburg, a beautiful mountain tourist destination located in the Great Smoky Mountains in Tennessee. They are called the Great Smoky Mountains, because that is what they look like when the early morning, and late afternoon fog rolls in. Gatlinburg has been a destination since the early 1900's due to the Great Smoky Mountain Park being established to save it from logging. A hotel was built, and from there it boomed. Which brings up to Pigeon Forge. Pigeon is reached before Gatlinburg if coming from the Tennesse side. It too has grown tremendously. Pigeon Forge is primarily dinner shows, hotels, and lots of kids amusement sites. The Comedy Barn is a great attraction to go to with the whole family. Spend two hours eating a delicious meal, and being entertained with comedy, jugglers and more. The show is always changing, so be sure to go back many times. A great time to go, is in August. It gets you out of the "dog days of Summer" heat. It is easy to find, right off the main parkway. You can't miss it.
Aug 1, 2020
to
Aug 31, 2020
Elvis The King- A Tribute to Elvis
Schedule
The Elvis The King- A Tribute to Elvis show is a must for any fan of the legendary singer who passed away in 1977 at the age of 42. While he may be gone, his legend lives on in this incredible performance that delivers the energy and pizzazz for which Elvis was known. Even for those who are not diehard fans of The King, this performance by an award-winning tribute artist is sure to dazzle and delight. This show is an excellent choice for any visit to the Pigeon Forge area, but it is an especially fitting option for an August trip to the region- giving fans the perfect way to pay tribute the the music legend. Whether the show is a focal point of a trip to the area or is part of a much longer itinerary, it is something that is certain to make the visit memorable; this show is one that has delighted numerous fans.
Aug 1, 2020
to
Aug 31, 2020
Country Tonite
Schedule
When visiting Tennessee, the Country Tonite show is a must see. Country Tonite is a comedy and music show in Pigeon Forge, Tennessee. It has been voted "Show of the Year" and "Best Live Country Music Show in America". The music ranges from Southern gospel to contemporary country. The two hour show mixes music, dancing and humor for a fun experience for family members of any age. The entertainers of all ages perform funny skits and exceptional musical numbers. The 1500 person theatre has state of the art lighting and sound systems. The Smoky Mountains are just minutes away, so a great time to explore the area is August while the weather is mild. Other nearby attractions include the Titanic Museum and Dollywood. The show is perfect for all ages and is handicap accessible. There is a gift shop onsite to pick up souvenirs of the experience, and cameras are allowed so guests can have pictures of the memories.
View all events occurring during your stay