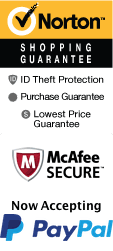 YOUR PEACE OF MIND IS OUR TOP PRIORITY
Should you need to cancel at any time, you have up to 48 hours from your vacation start date to do so for a 100% future travel credit.
Gatlinburg/Pigeon Forge Area TN Things to Do in December 2020
December is here and that means Christmas is here! Celebrate the season with a variety of Smoky Mountain attractions which will help get you into the holiday season. Visitors of all ages are certain to have a wondrous time in the winter wonderland. Book it all with your hotel for an unforgettable time.

Top December Things To Do In Gatlinburg Pigeon Forge Area
Dec 1, 2020
to
Dec 31, 2020
Dolly Parton's Stampede Dinner Show Pigeon Forge, TN
Schedule
At Dolly Parton's Stampede Dinner show, guests will be immersed in a great show experience. Before the main show, guest will be entertained for nearly and hour by the bluegrass band who plays gospel and bluegrass songs. The theater is equipped with all the state-of-the-art equipment like lighting systems, sound systems, pyrotechnics, and extremely comfortable seating. The show is appropriate for all ages, and even comes complete with purchasable snacks and drinks like nachos and popcorn. The main show features great comedy that is sure to have you laughing hysterically at their family-friendly humor. Then guests will be entertained by the horses and riders that perform tricks, stunts, and thrills. Then hang around afterward for a meet and greet with the riders and ask them questions. Of course, the show comes complete with an amazing dinner that is sure to make every guest's mouth water from the smells of it. The dinner comes with the purchase of the tickets, and after you're done with all the evenings excitement, swing by the on-site gift shop to purchase some great items that'll have you remember your time there for years to come.
Dec 1, 2020
to
Dec 24, 2020
Pigeon Forge Snow Indoor Snow Tubing
Schedule

Winter's in Tennessee can get pretty harsh, but the activities in winter are some that just can't be beat! Mountains almost beg to be sled down and watching the family laugh and play in the snow could warm even the Grinch's heart. December is a nightmare though and instead of laughing and playing outside, most everyone is shivering and whining. So why not stop at an indoor snow tubing attraction where the weather inside is always 60-70 degrees and never windy? Several lanes of tubing are available so the whole family can hit the slopes at once! Not to mention, ticket price is based on time spent so the only thing anyone needs to worry about is how many times they can race down the hill! Whenever hunger strikes, the best part about being inside in December, is that snacks are only a few feet away. Enjoy the snack bar on the second level and look out the window at the miserable cold before looking back inside at the warm and fun!
Dec 1, 2020
to
Dec 31, 2020
Hatfield and McCoy Dinner Show
Schedule
December is the perfect time for a visit to the Hatfield and McCoy Dinner Show located in Pigeon Forge, Tennessee. The two hour show features a hilarious production of the Hatfield and McCoy families singing, dancing and performing stunts while trying to settle their long running feud. Before enjoying the show, guest will indulge in a delicious all-you-can-eat Southern buffet complete with food items such as chicken, pork, potatoes, coleslaw and dessert. Alcoholic beverages can be purchased for those over 21. There is a ten minute intermission between the meal and the start of the show. December guests will have a chance to see the Christmas Disaster celebration, in which the performers put on a bit of a festive atmosphere to get everyone into the holiday spirit. The price of admission includes both the show and the dinner. The show is appropriate for all ages and is handicap accessible. Non-flash photography is permitted.
Dec 1, 2020
to
Dec 31, 2020
Comedy Barn Pigeon Forge
Schedule
Do you like comedy shows? If yes The Comedy Barn in Pigeon Forge is for you. This show will for sure entertain you and your family because it is appropriate for all ages. It will provide you with fun night of entertainment. It will be 2 hours approximately of cool clean jokes, magic and more. An important detail that everyone should know is that cameras are not permitted this is why everyone should come to enjoy it. If you are having a bad day this show will for sure change that because it will keep you laughing all the time. There is nothing better than a show that will for sure make everyone smile. This will be an experience for you and your family to remember. Not every show will for sure guarantee a smile but this one will make you laugh and have a fun time with your loved ones nothing better than that. Don't let this experience end get the tickets and come to enjoy it.
Dec 1, 2020
to
Dec 31, 2020
Pirates Voyage Dinner & Show Pigeon Forge
Schedule
Pirates Voyage Dinner & Show Pigeon Forge: The Pirates Voyage Dinner & Show Pigeon Forge is a great show to attend in December because it is indoors and it is all about entertainment and having a good time. The Pirates Voyage Dinner & Show Pigeon Forge is a dinner show that Dolly Parton hosts. This shows offers a variety of different foods as well as quality entertainment that is sure to make you laugh and have a fun time with your family members. The show includes dancing and singing and this is a good way for you and even your children, to experience something new and different. There are a lot of stunts and action involved in this show and this is guaranteed to keep your children engaged the entire time the show is going on. The Pirates Voyage Dinner & Show Pigeon Forge will be an experience of a lifetime that you and your family never forget.
Dec 1, 2020
to
Dec 31, 2020
Alpine Mountain Coaster at Goats on the Roof Pigeon Forge
Schedule

The Alpine Mountain Coaster at Goats on the Roof Pigeon Forge offers plenty of fun for families in December for all ages. When you get on the Alpine Coaster, strap in and get ready enjoy the breathtaking views. The multi-colored lights bounce around you during your ride on this nighttime attraction. The coaster is controlled only by the guest up to 30 mph, so you can slow it down or speed it up whatever your prefer. The driver for the coaster does have to meet height requirements and be at lease 6 years of age. The Goats On The Roof fun park is a must see and offers many activities that you do not see everyday. You will visit the Old Goat Gem Mine and visit, feed and pet the live goats. Don't forget to stop in at the Sweet Shop and order some homemade fudge or sit on the porch and enjoy ice-cream. The store offers a wide variety of clothing, candles, candies, canned goods and much more. You can explore and complete the activities in usually about a 1 to 1 1/2 hours.
View all events occurring during your stay