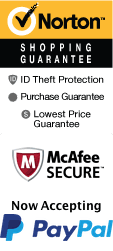 YOUR PEACE OF MIND IS OUR TOP PRIORITY
Should you need to cancel at any time, you have up to 48 hours from your vacation start date to do so for a 100% future travel credit.
Gatlinburg / Pigeon Forge TN Things to Do in January 2021
Ring in the new year with all of the fun attractions and activities found in Gatlinburg / Pigeon Forge, TN. From snowy tours through the Great Smoky Mountains National Park to the amazing shows that the area is known for, there is something for everyone. Do not miss out!

Top January Things To Do In Gatlinburg Pigeon Forge Area
Jan 26, 2021
to
Jan 31, 2021
Rocky Top Mountain Coaster Pigeon Forge
Schedule

The Smokey Mountain Range is a well known set of mountains that is home to many beautiful sights. With January being a cooler month, it is harder to get outside and enjoy the fresh air. Most activities are withheld until the weather becomes more adequate. January is the time of year where snow falls in the Smokey Mountain area. The Rocky Top Mountain Coaster Pigeon Forge is a rollercoaster that is placed in the mountain range. Mix up the experience of a typical family tour through the area with the thrill of a roller-coaster ride. Fly through the crisp air in January and go on the rollercoaster to see the Smokey Mountains. This is a great way to include all ages of the family and see the beauty. Gather the family and get outdoors to see the well known Smokey mountain range. This is a great vacation to enjoy for everyone.
Jan 27, 2021
to
Jan 30, 2021
Hatfield and McCoy Dinner Show
Schedule
The Hatfield and McCoy Dinner Show takes place at the Hatfield & McCoy Theater which is located on Music Road in Pigeon Forge Tennessee. The show is based on the one of the most famous family feuds between the Hatfield's and McCoy's. As you are watching the performers sing and act out the events of the family's differences you will be able to enjoy a wonderful meal. It's an all you can eat buffet style country style meal so you can go back and fill your plate as many times as you want. This performance will keep you wanting more throughout the night. It's appropriate for all ages of your group or family and you can take as many pictures as you want as long as you turn off your flash. January is a great time of the year to see this show because with the new year comes new segments of the show.
Jan 27, 2021
to
Jan 30, 2021
The Redneck Comedy Bus Tour Smokies
Schedule

Who knew beautiful scenery and hilarious jokes could be enjoyed at the same time! Prepare yourself for a very fun trip, full of laughs for the whole family, while being able to see the breath taking views of the Smokey Mountains all thanks to The Redneck Comedy Bus Tour Smokies. This once in a life time experience takes you on a gorgeous two hour trip with great company. No matter the weather you will be comfortable riding in a climate controlled fun bus. Just when you think it couldn't get better than this, the pit stop at Ole Smoky Moonshine Holler gives you a quick break from all the laughing to stretch and prepare for more fun. This trip of perfect for anyone who wants a great escape and laugh the stress away, the stunning views of the Smokey Mountains is the cherry on top of a family fun trip.
Jan 26, 2021
to
Jan 30, 2021
Comedy Barn Pigeon Forge
Schedule
Because there are many amazing views to see and plenty of fun things to do for families with young children in Pigeon Forge, you can catch the main event at the Comedy Barn Theater and experience 2 hours of family-friendly entertainment all in one place: clean comedy, music, magic, fire-eating, dancing, clogging, live animal acts, ventriloquism, old-fashioned patriotism, and much much more. And, you can spend an evening of relaxing and unwinding with other members of the audience and viewing the best in clean entertainment for the whole family. At the Comedy Barn in Pigeon Forge, you can discover what makes the entertainment complex with theater-style seating a memorable adventure. And, you can enjoy amenities including: ample parking, entertainment for all ages, and handicap accessible. During your visit in Pigeon Forge, you can go to exciting places: Dollywood's Splash Country, Pigeon Forge Factory Outlet Mall, The Shops of Pigeon Forge, The Old Mill Square, Titanic Museum Attraction, The Island in Pigeon Forge, WonderWorks Pigeon Forge, and Smoky Mountain Alpine Coaster.
Jan 29, 2021
to
Jan 31, 2021
Anakeesta Mountain Sightseeing Chondola
Schedule
January is a great time of year to visit Anakeesta Mountain to ride the Chondola and do some sightseeing. The weather in Tennessee is snowy in January, so after your Chondola ride, you will feel like you are in a winter wonderland as you take advantage of some of the other outdoor activities at Anakeesta Mountain. Or, you can explore the trails first and then ride the Chondola afterwards as a way to warm up and take in the views while relaxing after walking around. As an added bonus, there is a promotion starting in January where you can get a deal on admission to Anakeesta Mountain and the Rail Runner Mountain Coaster, which should not be missed! Winter does not need to be a time to stay inside at home when there are beautiful snow-capped mountains and valleys to see from the comfort of the Chondola at Anakeesta Mountain.
Jan 26, 2021
to
Jan 31, 2021
Titanic - World's Largest Museum Attraction
Schedule

Hmm... If I were to go to somewhere interesting; where would I go? The zoo maybe? The carnival? No... The park? Nope… Where is it that I want to go that would be fun and people would enjoy going too? Where would I go? I got it! There is one place that I haven't visit yet. I think that it would be a great idea for me and my son to go to the Titanic Pigeon Forge. Its only the worlds largest perinate museum attraction in the world and people travel from all over the world just to be there. My son would absolutely love it! Not only that but, I heard so many great things about it. I hear that the museum is actually shaped like the titanic itself, except the museum is built approximately half the scale of the actual ship. Inside the museum they say that everything inside is like a replica of the inside of the actual ship as well. It will be like actually being on the titan and we will be able to learn about the woman who survived and the story of what actually happen back then.
View all events occurring during your stay