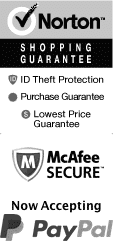 Things to Do in the Smokies in January 2024
Head out on an amazing January getaway to the Smokies! See the mountains as the snow falls and enjoy an array of great attractions, activities, and shows. You can create an unforgettable getaway.
Top Things To Do In Gatlinburg Pigeon Forge Area in January
Steven Best's Unbelievable Magic Shows Pigeon Forge, TN
Schedule

For anyone that is interested in optimal illusion and enjoys magic, then check out Steven Best's Unbelievable Magic Show coming up in January in Tennessee. You can bring both your family and friends to this event and it is definitely a night that will be remembered. Here you will find illusions, and amazing tricks that will leave you stunned and surprised. Steven's Magic Show is meant for all ages, ranging from children to the elderly, and there are plenty of spots available for the month of January so get your tickets fast before they run out! There are time spots available from 2:00 p.m. through 7:30 p.m. to look into. You do not need to get dressed up for this event and attire should remain casual, and the theater is located at Steven Best's Smoky Mountain Theater. Steven is known for his performances on cruise ships, and several successful shows located in USA and Canada.
Wild Stallion Alpine Mountain Coaster Pigeon Forge Coaster
Schedule

Rowdy Bear Amusement Park 2 Hour Unlimited Pass
Schedule

Smoky Mountains Jeep Tours in Pigeon Forge
Schedule

Take a break from the hustle and bustle of daily life in the Smoky Mountains for a Jeep Tour with one of our experienced drivers. Our tours offer you a chance to experience the beauty of nature at its finest! The Jeep Tour will take you on a 4-hour scenic adventure, stopping at various overlooks, local attractions, and off-the-beaten path sites. This tour departs from Pigeon Forge every Wednesday and Saturday. For more information or reservations, please get in touch with us at 865-428-8271. The Smoky Mountains Jeep Tours Pigeon Forge, Tennessee Package: Smoky Mountains Jeep Tours includes Smoky Mountain Jeep Tour, a local landmark tour, and an off-the-beaten-path site tour. All tours depart from Pigeon Forge City Center. Pickup times vary, but generally, the terms are scheduled for 6 pm at the first pickup spot, 7 pm at the second, or 6:45 pm in front of the office. Please check your email for detailed information on pickup times and other essential details!. . . . .
Jan 4, 2024
to
Jan 29, 2024
The Redneck Comedy Bus Tour Pigeon Forge
Schedule

Who knew beautiful scenery and hilarious jokes could be enjoyed at the same time! Prepare yourself for a very fun trip, full of laughs for the whole family, while being able to see the breath taking views of the Smokey Mountains all thanks to The Redneck Comedy Bus Tour Smokies. This once in a life time experience takes you on a gorgeous two hour trip with great company. No matter the weather you will be comfortable riding in a climate controlled fun bus. Just when you think it couldn't get better than this, the pit stop at Ole Smoky Moonshine Holler gives you a quick break from all the laughing to stretch and prepare for more fun. This trip of perfect for anyone who wants a great escape and laugh the stress away, the stunning views of the Smokey Mountains is the cherry on top of a family fun trip.
Jan 1, 2024
to
Jan 6, 2024
Dollywood Theme Park Tennessee - Hours, Schedule, Attractions
Schedule
January is an excellent month to visit Dollywood in Gatlinburg, Tennessee. The park is adorned with stunning winter decorations that will transport visitors to a magical winter wonderland. The theme park offers an array of winter-themed activities, such as ice skating, snow tubing, and holiday treats to indulge in. Moreover, the crowds are much smaller in January, making it easier to enjoy all of the park's attractions without dealing with long lines. Dollywood is the perfect winter escape for thrill-seekers and families alike.