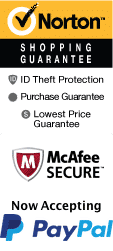 YOUR PEACE OF MIND IS OUR TOP PRIORITY
Should you need to cancel at any time, you have up to 48 hours from your vacation start date to do so for a 100% future travel credit.
Things to Do in Gatlinburg/Pigeon Forge TN in February 2022
Explore the Great Smoky Mountains during February for an amazing getaway! Whether you are wanting to impress your special someone with a Valentine's Day experience or just want to explore all of the thrilling shows and adventures, the Smokies create an amazing destination! Be sure to reserve your favorite hotel to complete your vacation.

Top February Things To Do In Gatlinburg Pigeon Forge Area
Feb 11, 2022
to
Feb 26, 2022
Dolly Parton's Stampede Dinner Show Pigeon Forge, TN - Tickets, Menu, Schedule
Schedule
Try something a little different this February, and take that special someone to the Dolly Parton's Stampede Dinner Show in Pigeon Forge, Tennesse. Consider arriving early enough to see the Salon Act before the main show, where guests will enjoy a bluegrass band, have the opportunity to visit the horses in the open-air stables and grab a small snack. The main show is filled with comedy, trick riders, and pyrotechnics. The main attraction of the show, though, is the competition between the riders that represent the North and the South and in the end, both sides come together to celebrate America. After the show, feel free to meet the performers and rides, and even get a selfie or two. Dinner, of course, is served during the show and will consist of chicken, pork barbecue, Dolly's vegetable soup, corn on the cob, potatoes, and dessert. Before leaving, makes sure to stop by the gift shop to grab a souvenir.
Feb 1, 2022
to
Feb 28, 2022
Hatfield and McCoy Dinner Show
Schedule
February – Hatfield and McCoy Dinner Show
This February you can be part of history at the Hatfield and McCoy Dinner Show. There will be songs to sing, toes a tapping and some amazing feats to see. Yes, folks, nearly two whole hours with two of the most famous families in feuding history. What could be better than that? How about a sprawling all you can eat buffet of that beloved backwoods cooking. Start with some vegetable soup and homemade bread or dive right into some fried chicken or barbequed pulled pork. You can fill your plate with cool coleslaw or hot, buttery corn on the cob, or some delicious mashed potatoes. Then finish your meal off with some of Granny's Famous Special Dessert. There are even vegetarian and gluten-free options available so that everyone can enjoy the bountiful feast. Your meal is even included in the price of admission. So next time you find yourself in the Smoky Mountains here in Pigeon Forge, Tennessee come on down and enjoy the fun. The Hatfield and McCoy Dinner Show is fun for all ages and the show is handicap accessible.
Feb 11, 2022
to
Feb 27, 2022
Pirates Voyage Dinner & Show in Pigeon Forge, TN
Schedule
February tends to be the month that sort of slows down from all of the fun and exciting holiday events. However, there is one fun activity that you and your family can take part in during this time if you all happen to be in the Pigeon Forge, TN area in the month of February. This amazing entertaining event is referred to as the Pirates Voyage Dinner and Show Pigeon Forge in Pigeon Forge, TN. This amazing dinner and show actually comes from the famous Dolly Parton; who is well-known for entertainment. This show lasts for approximately 2 hours and is in fact appropriate for all ages, which means you can take your children with you too. In addition, you are able to enjoy a delicious four-course dinner that is also all you can eat style serving. The show will present amazing stunts that you have never seen before, a show of two pirate groups who will stand off and also amazing acrobatic stunts and live animals on the scene.
Feb 1, 2022
to
Feb 27, 2022
Comedy Barn In Pigeon Forge, TN - Tickets, Schedule & Reviews
Schedule
Comedy shows are always fun to attend wherever you are. However, if you are planning on being in the Pigeon Forge, Tennessee area during your next trip in February then this is the one trip that may just make your trip the best trip you even been on. This comedy show is called The Comedy Barn in Pigeon Forge. This comedy show is great because you can bring your entire family with you not having to worry about feeling uneasy about the comedy displayed in the show. The entire show is full of excitement, fun and laughter with all of their jokes clean and appropriate. What makes this comedy show so different from others is that this comedy show ties in singing, dancing, stunts and jokes for the entire family. This 2 hour theater comedy show is also known for working with live animals and displaying some of the most amazing stunts and tricks you and your family will ever get to see. So, if you have been looking for some excitement and fun during February this is the comedy show you do not want to miss out on.
Feb 5, 2022
to
Feb 28, 2022
The Redneck Comedy Bus Tour Pigeon Forge
Schedule

Would you like to do something fun in the midst of winter in February? Well, hop on the comedy bus for laughs in February in the Smokies. Yes, start off in Pigeon Forge, TN, on The Redneck Comedy Bus Tour. This tour is full of laughs as you get started only to be chauffeured with fun and excitement. You will enjoy country music and jokes as you get to take a break from the bus and stretch your legs at Ole Smoky Moonshine Holler and, of course, you will get to taste some moonshine if you opt to purchase and sample. This is all part of some of the awesome fun if you will get to packing for this one of a kind Redneck Comedy Bus Tour. The trip makes an awesome mini winter vacation to the Great Smoky Mountains. So, climb aboard for not only jokes and laughs but for some exciting sightseeing and adventure around the area. The area offers some of the best in dining and shopping too.
Feb 1, 2022
to
Feb 28, 2022
Anakeesta Mountain Sightseeing Chondola in Pigeon Forge - Hours, Schedule & Reviews
Schedule
The Smokey Mountains are a beautiful area to see anytime of year. In the early months of the year, snow happens high in this mountain range and makes it very unique to see. Take in all of the beauty while including the whole family and go on the Anakeesta Mountain Sightseeing Chondola tour through the Smokey Mountain Range. See all the beauty this area has to offer and even enjoy the treetop village that is perfect for kids. There is an obstacle course that is great for the whole family, a long bridge to brave across a gap, and even a splash pad to play at if the weather is warm enough. All of these activities are exciting and views are breathtaking. Visiting the Smokey Mountains is a unique experience that will excite everyone who attends. See snow on the tops of the mountains and enjoy the beauty with the whole family. This vacation is sure to create memories that will last a lifetime.
View all events occurring during your stay