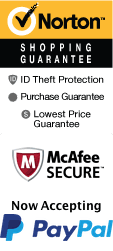 YOUR PEACE OF MIND IS OUR TOP PRIORITY
Should you need to cancel at any time, you have up to 48 hours from your vacation start date to do so for a 100% future travel credit.
Gatlinburg and Pigeon Forge, TN Things to Do in February 2021
Valentine's Day is coming up, and you can impress your sweetheart with a trip to one of the finest attractions or activities in Gatlinburg and Pigeon Forge, TN. Guests of all ages are certain to have a fantastic time enjoying all of the wonderful sights, sounds, and experiences that the Great Smoky Mountain area has to offer.

Top February Things To Do In Gatlinburg Pigeon Forge Area
Feb 12, 2021
to
Feb 27, 2021
Dolly Parton's Stampede Dinner Show Pigeon Forge, TN
Schedule
Try something a little different this February, and take that special someone to the Dolly Parton's Stampede Dinner Show in Pigeon Forge, Tennesse. Consider arriving early enough to see the Salon Act before the main show, where guests will enjoy a bluegrass band, have the opportunity to visit the horses in the open-air stables and grab a small snack. The main show is filled with comedy, trick riders, and pyrotechnics. The main attraction of the show, though, is the competition between the riders that represent the North and the South and in the end, both sides come together to celebrate America. After the show, feel free to meet the performers and rides, and even get a selfie or two. Dinner, of course, is served during the show and will consist of chicken, pork barbecue, Dolly's vegetable soup, corn on the cob, potatoes, and dessert. Before leaving, makes sure to stop by the gift shop to grab a souvenir.
Feb 1, 2021
to
Feb 27, 2021
The Redneck Comedy Bus Tour Smokies
Schedule

Would you like to do something fun in the midst of winter in February? Well, hop on the comedy bus for laughs in February in the Smokies. Yes, start off in Pigeon Forge, TN, on The Redneck Comedy Bus Tour. This tour is full of laughs as you get started only to be chauffeured with fun and excitement. You will enjoy country music and jokes as you get to take a break from the bus and stretch your legs at Ole Smoky Moonshine Holler and, of course, you will get to taste some moonshine if you opt to purchase and sample. This is all part of some of the awesome fun if you will get to packing for this one of a kind Redneck Comedy Bus Tour. The trip makes an awesome mini winter vacation to the Great Smoky Mountains. So, climb aboard for not only jokes and laughs but for some exciting sightseeing and adventure around the area. The area offers some of the best in dining and shopping too.
Feb 1, 2021
to
Feb 28, 2021
Hatfield and McCoy Dinner Show
Schedule
February – Hatfield and McCoy Dinner Show
This February you can be part of history at the Hatfield and McCoy Dinner Show. There will be songs to sing, toes a tapping and some amazing feats to see. Yes, folks, nearly two whole hours with two of the most famous families in feuding history. What could be better than that? How about a sprawling all you can eat buffet of that beloved backwoods cooking. Start with some vegetable soup and homemade bread or dive right into some fried chicken or barbequed pulled pork. You can fill your plate with cool coleslaw or hot, buttery corn on the cob, or some delicious mashed potatoes. Then finish your meal off with some of Granny's Famous Special Dessert. There are even vegetarian and gluten-free options available so that everyone can enjoy the bountiful feast. Your meal is even included in the price of admission. So next time you find yourself in the Smoky Mountains here in Pigeon Forge, Tennessee come on down and enjoy the fun. The Hatfield and McCoy Dinner Show is fun for all ages and the show is handicap accessible.
Feb 1, 2021
to
Feb 28, 2021
Rocky Top Mountain Coaster Pigeon Forge
Schedule

This can be found in Pigeon Forge, TN, and this is a theme park so people spend different times in the park. Each of the rides that can found in the park lasts for about nine minutes, which means the whole thing lasts for around twenty to thirty minutes. The tickets that can be bought allows for people to ride each ride just once, but there are also options for tickets that allow people to ride each ride twice. People of all ages can enjoy going to this park. While at the park, people will also get the chance to take in the scenery that can be found as this is at the Smokies. The ride that gives the best views is the Rocky Top Mountain Coaster. This experience can even be enjoyed at night, which gives people a whole new experience of the things that can be seen while enjoying the rides.
Feb 2, 2021
to
Feb 28, 2021
Comedy Barn Pigeon Forge
Schedule
Comedy shows are always fun to attend wherever you are. However, if you are planning on being in the Pigeon Forge, Tennessee area during your next trip in February then this is the one trip that may just make your trip the best trip you even been on. This comedy show is called The Comedy Barn in Pigeon Forge. This comedy show is great because you can bring your entire family with you not having to worry about feeling uneasy about the comedy displayed in the show. The entire show is full of excitement, fun and laughter with all of their jokes clean and appropriate. What makes this comedy show so different from others is that this comedy show ties in singing, dancing, stunts and jokes for the entire family. This 2 hour theater comedy show is also known for working with live animals and displaying some of the most amazing stunts and tricks you and your family will ever get to see. So, if you have been looking for some excitement and fun during February this is the comedy show you do not want to miss out on.
Feb 1, 2021
to
Feb 28, 2021
Titanic - World's Largest Museum Attraction
Schedule

Connect with the historical story of the ill-fated maiden voyage of the Titanic like never before. The Titanic Museum Attraction not only shows actual artifacts from the ocean liner but tells the story in a way that is interactive. When a guest first enters the museum they are given the name of an actual passenger who was booked on the Titanic for that fateful journey and their story. The museum is actually shaped like the actual boat itself, and there is even an actual simulation that makes you feel as if you were actually on the water. As the guests go along on their self-guided tour, they discover all the different things that were salvaged from the wreckage along with where the object came from and who it may have belonged to. In addition, they will also find out more about the person whose name they were given when they first entered the museum and what their actual fate was. Truly a unique way to not only see parts of history but to actually experience it.
View all events occurring during your stay