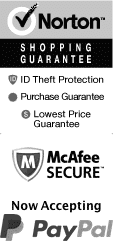 Things to Do in the Smokies in March 2024
It is March, and spring is just around the corner! Whether you're looking for some awesome attractions to add to your Spring Break vacation or just want to hit the outdoors and experience all of the spring fun, you will find plenty of great options in the Smokies. Browse all of these Gatlinburg / Pigeon Forge, TN attractions to enjoy your time in the Smokies.
Top Things To Do In Gatlinburg Pigeon Forge Area in March
Steven Best's Unbelievable Magic Shows Pigeon Forge, TN
Schedule

Stevie Best is a highly sought-after illusionist and comedian performing worldwide for over 25 years. He is one of the most successful professional magicians in America, with an unmatched record of TV appearances and live performances that have lifted him to heights few other performers can match. Summer is a great time for vacations and travel. For those who like to take a break from the cold and enjoy the sun, Stevie's magic show in Pigeon Forge, Tennessee, will provide your family with hours of fun and laughter. The show will surely bring you the ultimate enjoyment and entertainment you deserve. Stevie Best offers his magic show at the Island Draft House at Pigeon Forge, Tennessee. The Island Draft House is a popular restaurant and venue where you can enjoy watching some of the best performers give their stage a facelift. While watching people enjoy themselves and have a ton of fun, why not treat yourself to a sumptuous meal? Stevie's stage personality is warm, friendly, and engaging. He is an incredible thinker with a brilliant mind that can produce amazing feats of magic in virtually any situation. Stevie is exceptionally versatile and well-prepared for any event, whether a corporate event, wedding, or charity fundraiser.
Mar 1, 2024
to
Mar 31, 2024
Wild Stallion Alpine Mountain Coaster Pigeon Forge Coaster
Schedule

In March, the Wild Stallion Alpine Mountain Coaster in Pigeon Forge truly comes alive. As spring blooms, experience a thrilling ride that snake through breathtaking views of the Smoky Mountains. The moderate weather provides ideal conditions for the coaster's hairpin turns and speedy descents. Furthermore, March's lower tourist numbers ensure shorter lines, permitting multiple rides. Highlighted by blooming nature, visiting this coaster in March promises an adrenaline-fuelled dive into the heart of Tennessee's spectacular wilderness.
Country Tonite Theater In Pigeon Forge,TN
Schedule

The Country Tonite show takes place in the Country Tonite Theatre which is located at 129 Showplace Boulevard in Pigeon Forge Tennessee. This show is uniquely designed with jaw dropping nonstop laughter comedy along with musical performances that range from Southern music to Gospel music. The performers give the audience a performance that they will remember for years and years. You will be entertained throughout the entire show and you will not want to take your eyes off of the stage. The show will last about two hours and it's appropriate for all ages of your group. This show and theater are also handicap accessible to accommodate any of your special needs guest. Feel free to bring along your camera to capture all of your favorite moments from the show. There is also a gift shop on site to purchase some of your favorite memorabilia pieces. This show will be enjoyable and unforgettable.
Paula Deen's Lumberjack Feud Dinner Show
Schedule

Array Pigeon Forge Variety Show
Schedule

Mar 1, 2024
to
Mar 31, 2024
Rowdy Bear Pigeon Forge Snow Tubing
Schedule

March beckons a thrilling adventure at Rowdy Bear Pigeon Forge Snow Tubing in Gatlinburg, Tennessee. As spring blooms, experience this unique blend of winter fun and comfortable weather; the synthetic snow offers a delightful snowy spectacle sans the freezing temperatures! Perfect for families and thrill-seekers alike, charming mountain views surround you as you glide down the slopes, adding a picturesque touch to the exhilarating tubing experience. Wrap up your trip with warm southern hospitality and enchanting natural beauty in March, making it an ideal travel season.