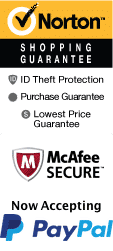 YOUR PEACE OF MIND IS OUR TOP PRIORITY
Should you need to cancel at any time, you have up to 48 hours from your vacation start date to do so for a 100% future travel credit.
Things to Do in Pigeon Forge, TN in March 2022
Spend spring break in the Smokies! With a trip to the Pigeon Forge & Gatlinburg areas, you will be able to enjoy beautiful natural views of mountains as well as tons of fun activities and attractions. See a great show combined with dinner at one of the dinner shows, enjoy a nature hike through the Smokies, or visit one of the hottest attractions for the entire family. Visitors of all ages are sure to find something to their liking. Be sure to add a hotel stay to your itinerary to complete your custom vacation package.

Top March Things To Do In Gatlinburg Pigeon Forge Area
Mar 2, 2022
to
Mar 31, 2022
Dolly Parton's Stampede Dinner Show Pigeon Forge, TN - Tickets, Menu, Schedule
Schedule
Pigeon Forge, Tennessee is a hotbed of entertainment. They already have their show schedule for March. Dolly Parton's Stampede Dinner is the standout event for that season. The two-hour show begins with a lively performance from the bluegrass band Mountain Ruckus. Guests can sing along or visit the open-air stables that house the show's Quarter and Palomino horses. The fun really starts in the main arena. Comedy duo Skeeter & Nugget offer plenty of laughs that are great for the whole family. The trick riders steal the show with their impressive stunts. The North and South riders have friendly competition in a Wild West adventure. Dolly Parton, of course, provides the soundtrack. The show closes with a patriotic act called "Color Me America." Guests can enjoy hearty southern cooking as they sit back and enjoy. The menu includes chicken, pork loin, biscuits, corn on the cob, and a creamy vegetable soup straight from Dolly's own recipe. There are also vegetarian and gluten-free options.
Mar 1, 2022
to
Mar 31, 2022
Pirates Voyage Dinner & Show in Pigeon Forge, TN
Schedule
This March head out to Pigeon Forge, Tennessee, and enjoy the Pirates Voyage Dinner & Show that was created by the one and only Dolly Parton. Not only will guests be treated to a delicious southern meal consisting of fried chicken, pork chops, mac & cheese, potatoes, and a peach turnover for dessert, but this swashbuckling adventure that will be remembered for years to come, takes place in a large arena that has its very own lagoon with actual pirate ships. Not only will you see pirates fighting on life-size replica pirate ships, but there is plenty of action, acrobatic feats, stunts and more to keep everyone glued to their seats. There are live animals also participating in the show. The original music for the show was created by Dolly Parton and Mark Bryer, and this incredible show will be enjoyed by all who come out to see it this March.
Mar 1, 2022
to
Mar 31, 2022
Hatfield and McCoy Dinner Show
Schedule
March – Hatfield and McCoy Dinner Show
On your next vacation to the Smoky Mountains here in Pigeon Forge, Tennessee you can be a part of history. This March, come and be part of one of the longest family feuds in history at the Hatfield and McCoy Dinner Show. You don't have to pick a side to enjoy a spectacular 2 hours of singing, dancing, amazing pyrotechnics, spectacular stunts, and some big old belly laughs. Plus, while those Hatfield's and McCoy's are fussing and fighting, you can enjoy all you can eat nibbles. That's because all of that mouthwatering, backwoods country cooking is included with the price of your admission. Ma and Granny have been cooking up a storm to bring you a big old buffet, with family favorites like fried chicken and BBQ pulled pork. You'll also your pick and your fill of nibbles like vegetable soup, sweet, buttery corn right on the cob, crisp cool coleslaw, hot homemade bread, and even smashed taters. Just be sure to save some room for Granny's Famous Special Dessert. This show is handicap accessible, appropriate for all ages. Why there are even both vegetarian and gluten-free items on the menu. So, this March, you can be sure and bring your whole family to watch two of the most infamous families in history settle their squabbles.
Mar 1, 2022
to
Mar 31, 2022
The Redneck Comedy Bus Tour Pigeon Forge
Schedule

Take a trip to the Great Smoky Mountains and experience the mountain views like never before with The Redneck Comedy Bus Tour Smokies. The two-hour bus tour will take guests of all ages through the stunning National Park area of Pigeon Forge, Tennessee. When visiting the area in March, the Redneck Comedy Bus Tour Smokies can be a great option for people of all ages to enjoy their surroundings all while staying warm inside of a bus with a little comedic relief from the cold. Bus guests are able to view some of the most notable landmarks in the area while enjoying warmth throughout the tour. Sit back, stay warm, and enjoy come comedy while spotting mountains, Ripley's Aquarium, Dolly Parton's Dollywood, and so much more! Additionally, on the Redneck Comedy Bus Tour Smokies addition, visitors will have endless opportunities to experience local sites, shopping, dining, and attractions. Get ready to have so many laughs that you begin to cry during this tour. There will be some PG-13 humor at various times but the tour can still be rated to be enjoyed by all ages.
Mar 1, 2022
to
Mar 31, 2022
Titanic Museum Pigeon Forge - Family Pass Available
Schedule
Looking for a spring trip? March is a good time to visit Pigeon Forge, TN, which is home to the Titanic Museum. To make the ship seem authentic, it is in water. Though it looks just like the authentic ship, it is about half the size. Visitors will be given boarding passes that contain a story of an actual passenger. The story will lead you through the exhibits, and at the end of the tour, the passenger's fate will be revealed. There are many replicas throughout the museum including the grand staircase, in which passengers are able to walk. Visitors may be able to send SOS signals in the communications room as well as steer the ship. Visitors will be able to see and touch a simulated iceberg. There is an underwater simulation for visitors to explore. March is a good time to get out and explore one of the world's largest museums.
Mar 1, 2022
to
Mar 31, 2022
Comedy Barn In Pigeon Forge, TN - Tickets, Schedule & Reviews
Schedule
After a long winter, March is a good time to get out and have a little fun, and what better way to have fun than at a comedy show that is appropriate for the entire family. This comedy show is filled with clean, family-appropriate jokes, amazing magic tricks, and even some cute critters make an appearance. Not only will the illusionist have you on the edge of your seat, but the ventriloquist will have you scratching your head wondering how it is done, and do not forget about the fire eater, and no show in Tennese would be complete without some country, bluegrass, and rock and roll music that will have your toes tapping. The talented energetic clog dancers will leave you wanting to take up a new hobby. There are not too many comedy shows that you can bring grandma and the kids and have everyone rolling in the aisles, but this March you can take everyone to the Comedy Barn.
View all events occurring during your stay