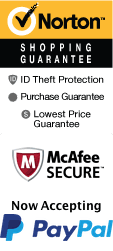 YOUR PEACE OF MIND IS OUR TOP PRIORITY
Should you need to cancel at any time, you have up to 48 hours from your vacation start date to do so for a 100% future travel credit.
Gatlinburg and Pigeon Forge, TN Things to Do in April 2021
Spring is here! Get up and get outside to experience the beautiful scenery of the Great Smoky Mountain region. Visitors of all ages will be swept away by the amazing ventures offered in the area. Do not miss out! and add hotel options onto your venture for a complete escape.

Top April Things To Do In Gatlinburg Pigeon Forge Area
Apr 1, 2021
to
Apr 30, 2021
Country Tonite
Schedule
Spring time is a special time of year with everything warming up and many animals waking up from their hibernation in addition to the ending of the holiday season. There are also vacations taken over Spring Break and naturally weekend getaways. One thing to check out is Country Tonite in Pigeon Forge, Tennessee. This show features lots of great music and incredible skits featuring many talented performers that the entire family would enjoy. Outside of the show, the area is surrounded by a lot of things to do. With its proximity to the Smoky Mountains, one could go sightseeing and enjoy the spring time scenery. Then there's the Dollywood theme park which will be just undergoing their spring season, giving access to the numerous attractions the park has to offer and fulfilling an entire day of fun. There is also the option of venturing to the Titanic Museum and undergoing a rich, historical experience. Overall, spending a weekend in rural Tennessee can be a vacation to remember.
Apr 1, 2021
to
Apr 30, 2021
The Redneck Comedy Bus Tour Smokies
Schedule

If you want to see your way around the Smokies and have a good tour, you should travel to The Redneck Comedy Bus Tour Smokies. You can take a bus there instead of driving. Your friends will love all the laughs that they're getting with you. Of course, it may remind you of your younger days. You can stay at the La Quinta Inn near the Smokies. You'll have a chance to get the best breakfast. To top it off, you can video your kids at the pool. They'll have a great time on this vacation. You won't stop taking pictures of your child jumping off the diving board. In the end, you'll share the laughs and get a chance to walk around the Smokies. You could make this trip a small mini vacation. Your family and friends will love traveling with you. They'll even get a chance to shop for souvenirs.
Apr 1, 2021
to
Apr 30, 2021
Rocky Top Mountain Coaster Pigeon Forge
Schedule

The Rocky Top Mountain Coaster in Pigeon Forge is an exciting attraction that takes guests on a thrilling ride. When the weather begins getting warmer in April and the leaves begin to pop out on the trees, guests can enjoy a comfortable ride while breathing in fresh air and viewing the beautiful sights. Each guest sits in a car alone. Parents can sit in a car with a child. The car zooms along a metal track that twists and turns through the trees. While passengers are in the cars, they can see the mountains in the distance and some of the wildlife hidden in the trees. Some of the animals that can sometimes be seen include bears, deer, and squirrels. This is one of the first tracks of its kind in Pigeon Forge. The ride is close to 10 minutes long, giving passengers plenty of time to feel the wind through their hair.
Apr 1, 2021
to
Apr 30, 2021
Titanic - World's Largest Museum Attraction
Schedule

The Titanic is one of the worlds largest museum located in beautiful Pigeon Forge Tennessee. When visiting in April the hours of operation are great to give you ample time to explore the museum. The museum was built on a half- scale of there original ship; it also holds 400 pre-discovered artifacts with twenty galleries. The Titanic is one of the largest permanent museums in the world. The museum was built in a pool to create the illusion of the Titanic at sea. The museum is a great learning experience for all ages. The Titanic education several academic areas for example it covers geography showing you how to map the titanic route while logging icebergs. After learning about geography you can go on a scavenger hunt. The Titanic has endless possibilities for learning and fun. The Titanic museum offers accommodations for many types of groups and group sizes. If you love learning and history the Titanic will be an awesome getaway.
Apr 4, 2021
to
Apr 25, 2021
Smoky Mountain Christmas Light Ride
Schedule

April is the perfect time to vacation. Why? It's not too hot or too cold. Where is a good place to vacation in April? How about the Smoky Mountain Christmas Light Ride at Gatlinburg/Pigeon Forge, Tennessee. Christmas lights in April? Why not? Rednecks keep their Christmas lights up all year long. Imagine riding around in an a/c/heated redneck tour bus. The bus will be decked out with Christmas decorations. Now imagine listening to funny, redneck Christmas carols from your redneck tour guide. The bus ride will take a tour through the smokie mountains. There will be Christmas lights displays and breath taking scenery. Baby Jesus will be sleeping in heavenly peace amongst Christmas trees decorated with beautiful lights. Santa Claus might even show up. The tour will last for 2 hours and many opportunities for pictures and sightseeing will be available. People of all ages are welcome!
Apr 1, 2021
to
Apr 30, 2021
Great Smoky Mountains Helicopter Tours
Schedule
View all events occurring during your stay