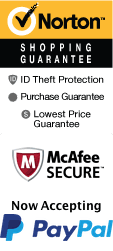 YOUR PEACE OF MIND IS OUR TOP PRIORITY
Should you need to cancel at any time, you have up to 48 hours from your vacation start date to do so for a 100% future travel credit.
Gatlinburg and Pigeon Forge, TN Things to Do in April 2021
Spring is here! Get up and get outside to experience the beautiful scenery of the Great Smoky Mountain region. Visitors of all ages will be swept away by the amazing ventures offered in the area. Do not miss out! and add hotel options onto your venture for a complete escape.

Top April Things To Do In Gatlinburg Pigeon Forge Area
Apr 1, 2021
to
Apr 30, 2021
Country Tonite
Schedule
Spring time is a special time of year with everything warming up and many animals waking up from their hibernation in addition to the ending of the holiday season. There are also vacations taken over Spring Break and naturally weekend getaways. One thing to check out is Country Tonite in Pigeon Forge, Tennessee. This show features lots of great music and incredible skits featuring many talented performers that the entire family would enjoy. Outside of the show, the area is surrounded by a lot of things to do. With its proximity to the Smoky Mountains, one could go sightseeing and enjoy the spring time scenery. Then there's the Dollywood theme park which will be just undergoing their spring season, giving access to the numerous attractions the park has to offer and fulfilling an entire day of fun. There is also the option of venturing to the Titanic Museum and undergoing a rich, historical experience. Overall, spending a weekend in rural Tennessee can be a vacation to remember.
Apr 1, 2021
to
Apr 30, 2021
A Tribute to Conway Twitty
Schedule
If you want to hear good music and stories while on vacation, you may want to book the trip called A Tribute to Conway Twitty. You'll enjoy the clothes and shoes that the performers wear. If you want to take pictures, you can stop and take pictures at the show. If you want to stay for the weekend, you may want to travel to the Hilton Hotel. You'll get the best breakfast. If you want to sit by the pool, the hotel has an indoor pool. It'll be a good way to celebrate your birthday. If you want to shop for souvenirs, you can stop by the hotel's store and get nice souvenirs. You can even wait until you get to the show to purchase a souvenir. Your mom and dad will love what you've purchased. In the end, you'll have a good time with your family. You'll also get a chance to capture the best videos while the show is going on.
Apr 1, 2021
to
Apr 30, 2021
The Redneck Comedy Bus Tour Smokies
Schedule

If you want to see your way around the Smokies and have a good tour, you should travel to The Redneck Comedy Bus Tour Smokies. You can take a bus there instead of driving. Your friends will love all the laughs that they're getting with you. Of course, it may remind you of your younger days. You can stay at the La Quinta Inn near the Smokies. You'll have a chance to get the best breakfast. To top it off, you can video your kids at the pool. They'll have a great time on this vacation. You won't stop taking pictures of your child jumping off the diving board. In the end, you'll share the laughs and get a chance to walk around the Smokies. You could make this trip a small mini vacation. Your family and friends will love traveling with you. They'll even get a chance to shop for souvenirs.
Apr 1, 2021
to
Apr 30, 2021
Elvis The King- A Tribute to Elvis
Schedule
The Main Event Theater in Pigeon Forge, TN, is the place for Elvis fans to be. See the amazing Tribute to Elvis Show. This two-hour show features Elvis' hits that will have visitors singing along. Great music never goes out of style. It's hard to find anything greater than what Elvis brought to the world. Take a step back in time and enjoy the sights and sounds of Elvis all over again. It's the perfect event for fans and for those who want to share that sound of Elvis with the younger generation. This show is sure to spark a whole new group of dedicated fans. Don't miss out on this wonderful chance to experience Elvis's music all over again. Visitors will be singing and dancing in their seats during this amazing performance. All ages will enjoy the show. Those visiting Pigeon Forge or locals who live in the area will all want to take in this show.
Apr 1, 2021
to
Apr 30, 2021
Alcatraz East Crime Museum
Schedule
Pigeon Forge, Tennessee is a great family vacation destination in the United States. One of the best attractions in the area is the Alcatraz East Crime Museum. Originally opening in Washington D.C. and later relocating to Pigeon Forge, this unique museum features five galleries highlighting specific areas of the history of crime and crime fighting in the United States. Named for the notorious Alcatraz prison, the museum houses an incredible array of artifacts including Al Capone's rosary, John Dillinger's death mask and even the Ford Bronco used as a getaway vehicle by O.J. Simpson during the nation's most infamous police chase! Exhibits in the Alcatraz East Crime Museum include crime fighting and punishment, a section on crime scene investigation, and so much more. Additionally, there are traveling exhibits on display throughout the year. April is a great time to visit the Pigeon Forge area and the Alcatraz East Crime Museum. Spring is in the air, the world is waking up from its winter slumber and there are plenty of exciting activities for the whole family.
Apr 1, 2021
to
Apr 30, 2021
Anakeesta Duel Ziplining Adventure
Schedule
In April, when spring begins its the ideal time to go with family and friends for an adventure. Try the Anakeesta Duel Ziplining Adventure in Gatlinsburg, TN. There high above the trees, you will see the Great Smokey Mountains, forests, plants, and wildlife. When you arrive, our staff will make sure you have the safety gear needed to make the experience enjoyable. The staff will show you how to use the equipment and once you are ready the adventure begins It has several courses to get through and three zip lines to learn several feet above the ground for a thrilling ride. After your thrilling ride, you can take Chondola ride and go back up to the top of Anakeesta for dining and shopping. There are barbecue and grill restaurants, hot dogs, pizza, sandwiches, desserts, soft drinks, beer, wine and alcoholic beverages. Our stores have jewelry, wind chimes, clothing, jewelry, cooking equipment, food items, games and toys. It is a great day trip in April.
View all events occurring during your stay