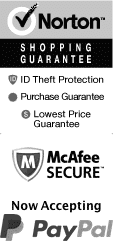 Things to Do in the Smokies in April 2024
April is a gorgeous time to head to the Great Smoky Mountains area. As well as being home to the natural wonders of the National Park, the area is also home to many wonderful attractions, shows, and tours. Whether you are planning a weekend getaway or a Spring Break vacation, you will find a plethora of activities to fill your itinerary. Browse the April schedule below to book the best getaway to the Gatlinburg / Pigeon Forge, TN area.
Top Things To Do In Gatlinburg Pigeon Forge Area in April
Steven Best's Unbelievable Magic Shows Pigeon Forge, TN
Schedule

April is the perfect time to visit the Gateway to the Great Smoky Mountains - Gatlinburg and Pigeon Forge. One of the top activities in the area is the Magic Spectacular, a family-friendly show featuring award-winning magicians who will leave you in awe. The mild weather and blooming flowers create a vibrant backdrop for exploring the various thrilling and scenic attractions, including the Great Smoky Mountains National Park, Dollywood, and the Gatlinburg Space Needle. In April, Gatlinburg also hosts the Smoky Mountain Wine Fest and the Spring Wildflower Pilgrimage.
Apr 1, 2024
to
Apr 30, 2024
Wild Stallion Alpine Mountain Coaster Pigeon Forge Coaster
Schedule

April is a splendid time to visit the Wild Stallion Alpine Mountain Coaster in Pigeon Forge. As spring invigorates the Smoky Mountain scenery, the rollercoaster provides breathtaking panoramas bursting with blooming wildflowers. Moderate temperatures make for a comfortable and thrilling ride. The coaster boasts of an adrenaline-inducing vertical drop and numerous turns - the exhilaration amplified by the April sunshine and refreshing mountain breezes. It's a captivating combination of natural beauty and heart-pounding excitement that April enhances.
Country Tonite Theater In Pigeon Forge,TN
Schedule

April is the ideal month to experience the magic of Country Tonite in the Gatlinburg-Pigeon Forge area. This world-class show features magnificent singers, dancers, and comedians that are sure to delight all ages. In April, visitors get a chance to enjoy the beautiful spring weather while enjoying the outstanding performances and the rich tradition of country music. Don't miss out on this opportunity to create unforgettable memories with your family and friends in the beautiful Smoky Mountains.
Paula Deen's Lumberjack Feud Dinner Show
Schedule

Array Pigeon Forge Variety Show
Schedule

Rowdy Bear Pigeon Forge Snow Tubing
Schedule

Snow Tubing at Rowdy Bear Pigeon Forge is an inexpensive way to have some fun and get a little exercise in the process. This outdoor activity will allow you to explore the natural beauty of wintertime, which is perfect for a relaxing break from work especially in April. Here you will get a chance to test your strength, endurance and balance; all while trying to stay in control of your body and the speed of your sled. Before you know it, you will be reaching speeds of up to fifty miles an hour. The snow tubing is an exhilarating experience that you will never forget. Taking snow tubing in Rowdy Bear Pigeon Forge lessens the stress of everyday life, allowing you to have a whole new perspective on everything around you. Rowdy Bear Pigeon Forge is easily accessible by car, making it a convenient activity to do on the weekend; but it is also open year-round. Snow tubing can be done by youths between the ages of six and eighteen. However, if you are under eighteen, you will need to have a parent or legal guardian with you at all times.