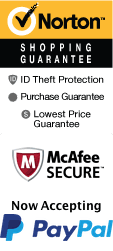 YOUR PEACE OF MIND IS OUR TOP PRIORITY
Should you need to cancel at any time, you have up to 48 hours from your vacation start date to do so for a 100% future travel credit.
Things to Do in Gatlinburg/Pigeon Forge, TN in May 2021
The Great Smoky Mountains area is absolutely stunning, allowing for visitors of all ages to experience the wonders of nature. Check out all of the wonderful activities, attractions, and more available during the May 2021 season. Additionally, you can combine all of your favored events with hotel accommodations.

Top May Things To Do In Gatlinburg Pigeon Forge Area
May 1, 2021
to
May 31, 2021
Alpine Mountain Coaster at Goats on the Roof Pigeon Forge
Schedule

The Alpine Mountain Coaster at Goats on the Roof Pigeon Forge is an alpine ride that give all age a thrilling scenic ride through the hills of Tennessee. The coaster is controlled by the user and it goes up to 30 miles per hour. At night they use light to illuminate the alpine coaster and it has swirling colors that bounce off it. Children 3 and over can ride with an adult. The Goats on The Roof Pigeon Forge amusement park has many attractions One is visiting goats at the Old Goat Gem Mine. Guests can feed and pet the goats on the roof. They have a sweet shop that sells candy like fudge, cookies, sweets, and ice cream. It has a gift store where they sell souvenirs. It takes about 1-2 hours to do everything at the site. They have a gem mine where you can prospect for stones and jewels before or after your alpine ride.
May 1, 2021
to
May 31, 2021
The Redneck Comedy Bus Tour Smokies
Schedule

Are you looking forward to exciting and memorable moments away from life's dreary routine? Then, the May Redneck Comedy Bus Tour of the Smokies is a must-go for you. The tour has no age limits. Visitors of all ages will be whisked away for a thrilling and fun-filled excursion through the Great Smoky Mountains. The tour is meticulously planned to bring out the best of Smokies-rib-cracking comedy, fun, and hilarious sightseeing. It's a lifetime experience. The Redneck fun team will guide you from Cooter's Place, Pigeon Forge, TN. Aboard the climate-controlled bus, travelers will have the experience of their favorite countryside chauffeur. The drivers are funny: you will enjoy hilarious and informative jokes from the drivers throughout the trip. Along the Journey, travelers enjoy their favorite country music and witty, informative tips from the drivers. They also get a 15-minute stopover at Ole Smoky Moonshine Holler, where they can sample and purchase some moonshine. The route is full of conspicuous landmarks. Travelers can have an unobstructed view of the Smoky Mountain area's breathtaking landmarks as they look out through the bus window. They also get a chance to enjoy a panoramic view of the beautiful city of Pigeon Forge and Gatlinburg. Book your for May and enjoy a fun-trip like no other. You will laugh all your way to the Smoky Mountains, and perhaps add a few more years to your life.
May 1, 2021
to
May 31, 2021
Country Tonite
Schedule
Looking for a fun activity that you can enjoy as well as create memories with your family. Look no further than the Country Tonite music show. This production is the perfect event for your family to experience before your children have to end their summer vacation late May because not only is it appropriate for all ages but it also has performers of all ages as well. This two hour long show is accessible for handicapped individuals, has a gift shop on site and cameras are permitted to capture memories that will last for years. This show has made such an amazing impact on viewers that's it has been named the "Best Live Music Show in America" due to its comedy skits, amazing music, American patriotism as well as the dance productions. This show of the year has everything from country music classics to a huge collection of gospel music as well as a variety of talent. Each year the show is updated, so don't miss out on the show of a lifetime.
May 1, 2021
to
May 31, 2021
Elvis The King- A Tribute to Elvis
Schedule
Elvis is alive and well in Pigeon Forge, Tennessee, and would make for a perfect gift for that special woman in your life this May for Mother's Day. The Elvis The King - A Tribute to Elvis is going to a great show for Great-Grandma, Grandma, and even the new mom because his music is loved by all generations, including the youngest generations. Everyone will enjoy singing and clapping along to popular hits such as 'Heart Break Hotel','Can't Help Falling in Love', and a fan favorite 'You Ain't Nothing But a Hound Dog'. The impersonator, Mr. Chapman, has the look of the older Elvis and has taken his talents to venues all across the United States perfecting his routine. The ladies will be swooning in their seats when Elvis takes the stage. May is a great time to honor the women in your life, and what better way than to send them to a show they will never forget.
May 1, 2021
to
May 31, 2021
A Tribute to Conway Twitty
Schedule
If you enjoy Conway Twitty's wonderful country style of music, then I invite you to join me at the Main Event Theatre for 'A Tribute to Conway Twitty' coming soon in May! Many Conway Twitty classics will be played which include, 'I Can't Love You Enough', 'Hello Darlin', and 'You've Never Been This Far Before', among many others! If you have never heard these true country hits before, this is a terrific opportunity to experience them for the first time. Travis Jones, well renowned as the number one Conway Twitty impressionist in the business, will be performing these classic songs. You and your friends and family are welcome to sing and dance along with the performer! The first section of the show will take you on a musical journey through Conway Twitty's classic country legacy. The second part of the show will include music from many great country music legends, such as, Neil Diamond, Tom Jones, Mickey Gilley, Elvis Presley, and more! Bring your whole family and don't miss the chance to hear America's top country mega-hits sung by one of the best classic country artists working today! You're guaranteed to have a great time!
May 1, 2021
to
May 30, 2021
Impossibilities - An Evening of Magic, Mindreading and Mayhem
Schedule
Seeing Chris Collins and Erik Dobell in their variety show "Impossibilities-An Evening of Magic, Mindreading, and Mayhem" is a not to be missed experience in Pigeon Forge, TN. The mind bending psychic feats of mentalist Erik Dobell will leave your head spinning. Chris Collins is a comedic and magical genius who will have you gasping in surprise and laughter. Many audiences have been delighted by these two performers and the many tricks and treats of their fantastic show. Those who like to sit on the edge of their seat, waiting for the next magic trick, hilarious joke, or mind reading attempt, need to book this show right away. Visitors in May find that a cool May evening is the perfect time to head indoors and see this spectacular show! It's a chance to take off a jacket and stay to be amazed and inspired by magical feats and comedic timing.
View all events occurring during your stay