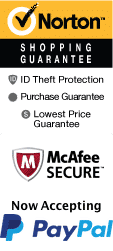 YOUR PEACE OF MIND IS OUR TOP PRIORITY
Should you need to cancel at any time, you have up to 48 hours from your vacation start date to do so for a 100% future travel credit.
Things to Do in Gatlinburg/Pigeon Forge, TN in May 2022
The Great Smoky Mountain area is absolutely stunning and is the perfect place to take the entire family on a May vacation. Check out all of the available shows, attractions, and other adventures to create the perfect vacation package. You will find everything from your favorite activities to hotel reservations and more.

Top May Things To Do In Gatlinburg Pigeon Forge Area
May 1, 2022
to
May 31, 2022
Dolly Parton's Stampede Dinner Show Pigeon Forge, TN - Tickets, Menu, Schedule
Schedule
May – Dolly Parton's Stampede Dinner Show Pigeon Forge, TN
If ya'll are visiting anywhere near them there beautiful Smoky Mountains in Pigeon Forge, Tennessee this May, don't forget to stop by Dolly Parton's Stampede Dinner Show. Bring that entire little old family of yours. Heck, you can bring your friends too. This show is for all ages, as well as, handicapped accessible so nobody has to miss out on the fun. For one low admission price, ya'll can spend nearly 2 hours together at one of the best and most well-known dinner shows in the country. Your meal is even included in the price of your admission. At the end of your show, you can even stop on by the gift shop and pick up a souvenir or as many souvenirs as your little old heart desires. So if you're around these parts in May, don't you miss one of the Smoky Mountain's top attractions.
May 1, 2022
to
May 31, 2022
Rocky Top Alpine Mountain Coaster Pigeon Forge
Schedule

East Tennessee has always been the center of fun and excitement. With Rocky top mountain coaster, pigeon forge as one of the common tour places can attract millions of tourists worldwide. Well, if you haven't toured this place in May, then you've missed a lot. While at Rocky top mountain coaster Pigeon Forge, expect to meet all sorts of family funs. The place is now the first tourist destination to have four uplifts. The Rocky Top Coaster ride as one of the unique uplift, you will be able to take a ride for 9 minutes. This will give you a chance to experience all the turns and views. Therefore, you can easily secure two ride tickets if you want to experience the alpine coaster twice. The place operates 24/7. There are day time activities for the visitors who visit the at Rocky top mountain coaster Pigeon Forge during the day and probably other excitements for the night visitors. Since the tickets are still available for visitors from different destinations, you can secure yours before the last minute rush.
May 1, 2022
to
May 31, 2022
Hatfield and McCoy Dinner Show
Schedule
May – Hatfield and McCoy Dinner Show
Nearly as timeless as flowers in May, are those two feuding families the Hatfield and the McCoy's. On your next vacation, you can be part of that long tradition at the Hatfield and McCoy Dinner Show. So come on out to Pigeon Forge, Tennessee and be a part of Smoky Mountain history. You don't have to be a Hatfield or a McCoy to enjoy nearly two whole hours of fantastic family fun. There is dancing, singing, stunts, and even pyrotechnics. Also included in the price of admission, is a big old buffet of that backwoods cooking. With favorites like fried chicken and piping hot homemade bread. There are even both gluten-free and vegetarian options available at the buffet. This show is great for all ages and is handicap accessible. So this May, come on down to the Hatfield and McCoy Dinner Show in Pigeon Forge, Tennessee.
May 1, 2022
to
May 31, 2022
Comedy Barn In Pigeon Forge, TN - Tickets, Schedule & Reviews
Schedule
If you are going to Pigeon Forge there is a lot of good destinations that you'd be able to go to. Comedy is a fun type of venue that just about everyone can enjoy. The Comedy Barn Pigeon Forge is a once a year showing that offers a fun chance to have fun. You can have the fun experience at a comedy show that you have hoped for. The comedy barn is known for holding great shows and the Pigeon Forge area is known for holding some good events. The Comedy Barn is a memorable experience and one that you'll want to come back to over and over again. Pigeon Forge is a well known area with a lot of notable destinations. This makes it a well known and one of a kind destination for families who want to have a good time. If you have been wanting to go Pigeon Forge there has never been a better time then now to experience the notable attractions and historical destinations in the area.
May 1, 2022
to
May 31, 2022
Country Tonite Theater In Pigeon Forge,TN
Schedule
Looking for a fun activity that you can enjoy as well as create memories with your family. Look no further than the Country Tonite music show. This production is the perfect event for your family to experience before your children have to end their summer vacation late May because not only is it appropriate for all ages but it also has performers of all ages as well. This two hour long show is accessible for handicapped individuals, has a gift shop on site and cameras are permitted to capture memories that will last for years. This show has made such an amazing impact on viewers that's it has been named the "Best Live Music Show in America" due to its comedy skits, amazing music, American patriotism as well as the dance productions. This show of the year has everything from country music classics to a huge collection of gospel music as well as a variety of talent. Each year the show is updated, so don't miss out on the show of a lifetime.
May 1, 2022
to
May 31, 2022
Hollywood Wax Museum Pigeon Forge, TN
Schedule
Do something a little different with mom this May, and take her to see all of her favorite celebrities. The Hollywood Wax Museum is the place to go to see life-like figures of your favorite actors and singers. Mom and the rest of the family can take as many selfies as they like. The museum has two stories filled with figures guaranteeing that everyone will have a fun time posing and taking pictures. However, that is not all. Admission gives the family access to a lot of other fun. Grab the family and head through the mirror maze. Here you will help the Queen and King rescue the princess. The Castle of Choas is a 5D gaming experience where family members can challenge each other. There is also an escape room called Outbreak-Dread The Undead. You will have to search for clues and solve puzzles to find a cure for the outbreak.
View all events occurring during your stay