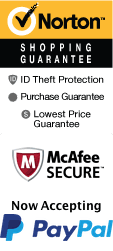 YOUR PEACE OF MIND IS OUR TOP PRIORITY
Should you need to cancel at any time, you have up to 48 hours from your vacation start date to do so for a 100% future travel credit.
Things to Do in Gatlinburg/Pigeon Forge, TN in May 2021
The Great Smoky Mountains area is absolutely stunning, allowing for visitors of all ages to experience the wonders of nature. Check out all of the wonderful activities, attractions, and more available during the May 2021 season. Additionally, you can combine all of your favored events with hotel accommodations.

Top May Things To Do In Gatlinburg Pigeon Forge Area
May 1, 2021
to
May 31, 2021
Dolly Parton's Stampede Dinner Show Pigeon Forge, TN
Schedule
May – Dolly Parton's Stampede Dinner Show Pigeon Forge, TN
If ya'll are visiting anywhere near them there beautiful Smoky Mountains in Pigeon Forge, Tennessee this May, don't forget to stop by Dolly Parton's Stampede Dinner Show. Bring that entire little old family of yours. Heck, you can bring your friends too. This show is for all ages, as well as, handicapped accessible so nobody has to miss out on the fun. For one low admission price, ya'll can spend nearly 2 hours together at one of the best and most well-known dinner shows in the country. Your meal is even included in the price of your admission. At the end of your show, you can even stop on by the gift shop and pick up a souvenir or as many souvenirs as your little old heart desires. So if you're around these parts in May, don't you miss one of the Smoky Mountain's top attractions.
May 1, 2021
to
May 31, 2021
Pirates Voyage Dinner & Show Pigeon Forge
Schedule
If you are planning on taking your next trip to the Pigeon Forge, TN area then perhaps you might want to embark on a little more entertainment while you are there. If you or anyone in your family is into pirates or any sort of pirate style entertainment then joining in on the Pirates Voyage Dinner and Show Pigeon Forge may be the answer. This is a well-known exciting pirate show that is approximately for 2 hours long. This live entertainment pirate show also provides you with a four-course meal that you and your entire family will enjoy while you enjoy the show. This adventure is known to be suitable for all ages, so feel free to bring your entire family if necessary. The show will take place in a newly designed 21,000 square foot arena with some of the most comfortable seats you will ever sit in. There will be quite a bit of acrobatics, live animals and music that were created by famous Dolly Parton and Mark Brymer. So, if you are looking for a fun-filled trip in May this may be the one activity you will never forget.
May 1, 2021
to
May 31, 2021
Country Tonite
Schedule
Looking for a fun activity that you can enjoy as well as create memories with your family. Look no further than the Country Tonite music show. This production is the perfect event for your family to experience before your children have to end their summer vacation late May because not only is it appropriate for all ages but it also has performers of all ages as well. This two hour long show is accessible for handicapped individuals, has a gift shop on site and cameras are permitted to capture memories that will last for years. This show has made such an amazing impact on viewers that's it has been named the "Best Live Music Show in America" due to its comedy skits, amazing music, American patriotism as well as the dance productions. This show of the year has everything from country music classics to a huge collection of gospel music as well as a variety of talent. Each year the show is updated, so don't miss out on the show of a lifetime.
May 1, 2021
to
May 31, 2021
Titanic - World's Largest Museum Attraction
Schedule

The Titanic Pigeon Forge is a museum that is dedicated to showcasing the beauty of the Titanic. This museum will allow guests to pretend they are passengers on this shift and they can see real artifacts that guests and crew member used. The tour is self guided and guests are free to travel all around the ship. The museum is shaped like the original ship and is anchored in the sea. It is about 100 feet about the Parkway to give the feeling that it is sailing. The best time to visit this Titanic Museum is during the month of May. The weather is warm and a person can enjoy being outdoors on the stern of the ship. In May there is little chance for rain so a person will be able to make the most out of their experience and the feeling like they are really sailing on the Titanic.
May 1, 2021
to
May 29, 2021
Hazzard Hoedown Show
Schedule
A night of fun laughs and a foot-stompin' good ol' time is what you can expect when you spend an evening at the Grand Majestic Theatre on your trip to Pigeon Forge, Tennessee, and watch the Hazzard Hoedown Show! This is an activity that the whole family will enjoy, both young and old alike! In remembrance of the one-of-a-kind hit t.v. show, "The Dukes of Hazzard", this live show includes all of everyone's Hazzard County favorites. Of course, there's the infamous Duke brothers, Bo & Luke Duke, their Uncle Jesse, & Daisy too! Enjoy the evening with laughs and entertainment including music and dance as the entire Duke family bands together to outsmart their eternal nemesis Boss Hogg and Roscoe P Coltrane! This time it's Uncle Jesse's farm that is at stake & it seems that Boss Hogg will stop at nothing to claim it as his own. A talent contest is just what will determine who keeps the farm, so sit back in your seat as you laugh at the antics and enjoy the show!
May 1, 2021
to
May 31, 2021
Heritage Carriage Rides
Schedule
The Pigeon Forge and Gatlinburg area is a favorite destination in the summer and autumn months, but visiting in the off-season when the crowds have subsided can be lovely. The month of May comes with light showers, warmer days and new blooms. There is no better way to enjoy the mild weather and wildflower freshness of the Smokies than to take a unique horse-drawn carriage tour with Heritage Carriage Rides in the springtime. Enjoy the scenery of Pigeon Forge from a spectacular view only Heritage Carriage Rides can deliver. Take a few peaceful breaths in story-book style as your private carriage whisks you away to easier times. Whether you are celebrating a special occasion or just celebrating springtime, you deserve the break. The blooming mountains will inspire your soul to bloom. You deserve these magical moments, so enjoy springtime with Heritage Carriage Rides. These are the moments you will talk about forever.
View all events occurring during your stay