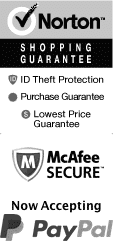 Things to do in the Smokies in May 2023
The kiddos are getting out of school soon, and it is the perfect time for a family vacation! Discover a multitude of amazing attractions, activities, and adventures in the Great Smoky Mountain area by browsing the May schedule. There are a variety of great items to choose from, like Pirate Voyage Pigeon Forge, Comedy Barn, and more.
Top Things To Do In Gatlinburg Pigeon Forge Area in May
May 5, 2023
to
May 31, 2023
Steven Best's Unbelievable Magic Shows Pigeon Forge, TN
Schedule

something fun to do on vacation
May 1, 2023
to
May 31, 2023
SkyLand Ranch & Horizon SkyRide Skylift
Schedule

Relax on the chairlift since the ride to SkyRanch's peak will be a breeze. While safely transporting, remember to look out the window at the stunning mountain scenery below you. The chairlift, or Horizon SkyRide, is a fun and unique way to begin your day at Skyland Ranch and get you to all the exciting attractions and activities waiting for you there. If you'd prefer not to use the chairlift, there are alternative options, including shuttles and an open-air safari vehicle. The summit of Skyland Ranch is home to a wide variety of exciting activities and attractions. The mountain coaster, the adorable critters you can interact with, the delicious food, and the diverse selection of shops and restaurants ensure something for everyone. Get your hair blowing in the wind as you brave the wild bends of the Wild Stallion alpine coaster. Offering 1.25 miles of excitement, this mountain coaster is the longest in the Southeast. The ride's speed is completely in your control. You'll have a great time on the roller coaster whether you want to take it slow and enjoy the scenery or race to the finish line at top speed. Guests also have the option of attending in the evening to see the city lit up at night.
May 1, 2023
to
May 31, 2023
Wild Stallion Alpine Mountain Coaster Pigeon Forge Coaster
Schedule

The Wild Stallion Alpine Mountain Coaster in Pigeon Forge, Tennessee, is a must-visit outdoor activity for adventure enthusiasts. This exciting coaster ride takes you through the picturesque mountain terrain with unexpected twists and turns that will keep you on the edge of your seat. Attending this activity during May is highly recommended due to the fantastic weather and scenic views. The area's lush greenery and blooming flowers make for a breathtaking experience that will surely leave you mesmerized. Plus, the crowds are generally lower in May, allowing you to enjoy the coaster without long lines or waiting times. This coaster is an excellent way to explore the stunning beauty of Pigeon Forge during the spring season. In addition to the scenic views and mild weather, May is a particularly special month due to its historical significance. Pigeon Forge is named after a local Native American legend in which two people were found charred to death in a cave. A pigeon and her colt were seen perched on the head of one of the victims. In commemoration, the town was named for both victims - the coal mined from nearby mountaintops and the pigeon's colt - hence "Pigeon Forge."
May 1, 2023
to
May 31, 2023
Rowdy Bear Amusement Park 2 Hour Unlimited Pass
Schedule

If you're searching for an adrenaline rush, the Rowdy Bear Amusement Park in Gatlinburg, Tennessee, is a must-visit. With the two-hour unlimited pass, you can enjoy all the thrilling rides and attractions to your heart's content. May, it's the perfect time to visit this park because the weather is warm and sunny, making it ideal for outdoor activities. You can soar through the air on the Gravity Coaster, a suspended coaster that twists and turns through the treetops, providing breathtaking views of the Smoky Mountains. The Alpine Flyer is another ride to be noticed, allowing you to control your speed as you fly through the mountainside. If you prefer a more traditional roller coaster experience, the Mountain Glider is the perfect ride. For those who prefer a more laid-back experience, the Rowdy Bear Ridge Adventure Park offers a variety of activities, including gem mining and a ropes course. Overall, the Rowdy Bear Amusement Park is a great way to spend a fun-filled day in May, and it's perfect for thrill-seekers and families alike.
May 1, 2023
to
May 31, 2023
Dolly Parton's Stampede Dinner Show Pigeon Forge, TN - Tickets, Menu, Schedule
Schedule
May – Dolly Parton's Stampede Dinner Show Pigeon Forge, TN
If ya'll are visiting anywhere near them there beautiful Smoky Mountains in Pigeon Forge, Tennessee this May, don't forget to stop by Dolly Parton's Stampede Dinner Show. Bring that entire little old family of yours. Heck, you can bring your friends too. This show is for all ages, as well as, handicapped accessible so nobody has to miss out on the fun. For one low admission price, ya'll can spend nearly 2 hours together at one of the best and most well-known dinner shows in the country. Your meal is even included in the price of your admission. At the end of your show, you can even stop on by the gift shop and pick up a souvenir or as many souvenirs as your little old heart desires. So if you're around these parts in May, don't you miss one of the Smoky Mountain's top attractions.
May 2, 2023
to
May 31, 2023
Pirates Voyage Dinner & Show in Pigeon Forge, TN
Schedule
If you are planning on taking your next trip to the Pigeon Forge, TN area then perhaps you might want to embark on a little more entertainment while you are there. If you or anyone in your family is into pirates or any sort of pirate style entertainment then joining in on the Pirates Voyage Dinner and Show Pigeon Forge may be the answer. This is a well-known exciting pirate show that is approximately for 2 hours long. This live entertainment pirate show also provides you with a four-course meal that you and your entire family will enjoy while you enjoy the show. This adventure is known to be suitable for all ages, so feel free to bring your entire family if necessary. The show will take place in a newly designed 21,000 square foot arena with some of the most comfortable seats you will ever sit in. There will be quite a bit of acrobatics, live animals and music that were created by famous Dolly Parton and Mark Brymer. So, if you are looking for a fun-filled trip in May this may be the one activity you will never forget.