Dollywood's Splash Country Waterpark

Description
Dollywood's Splash Country Waterpark Photos (15)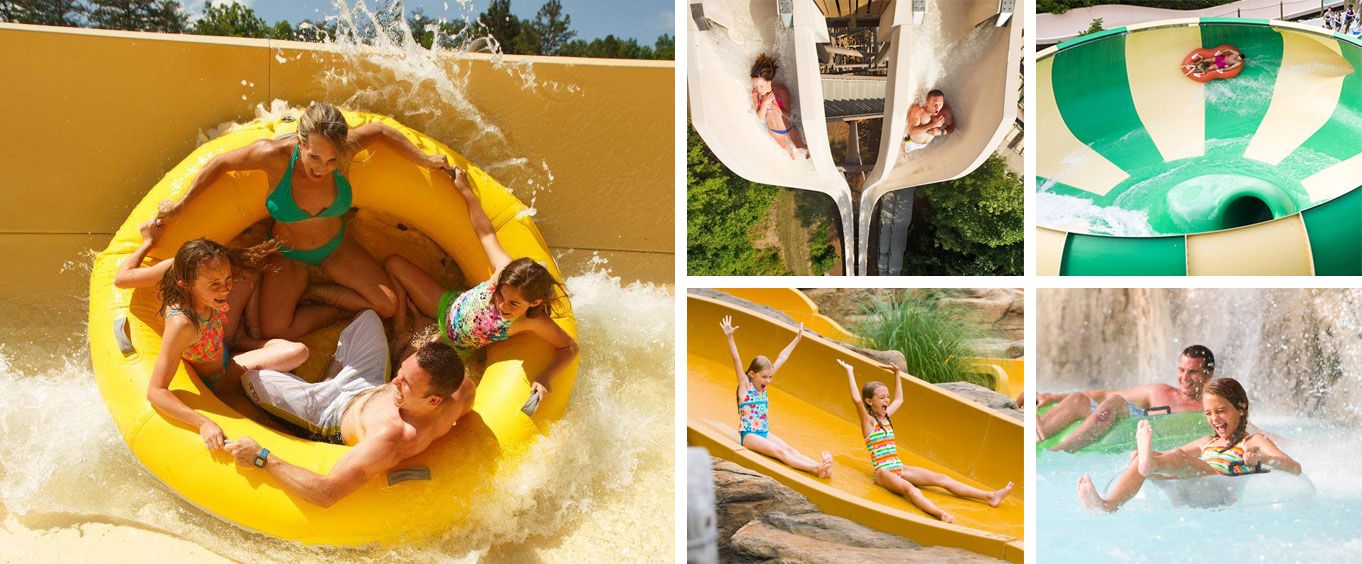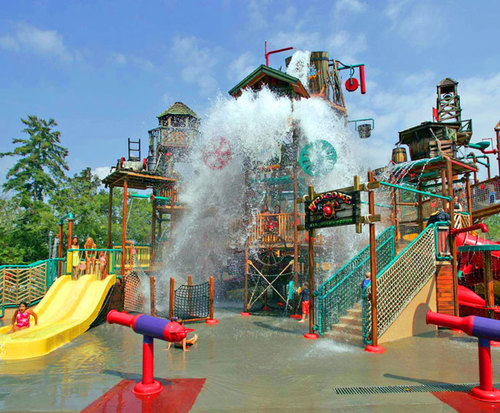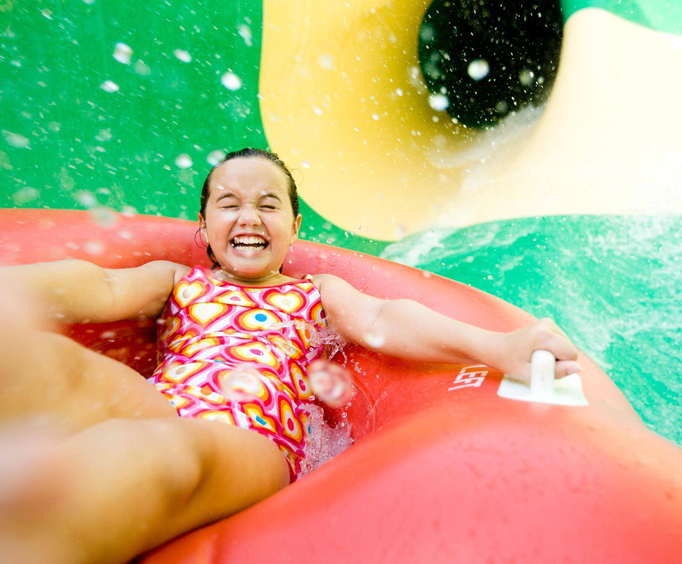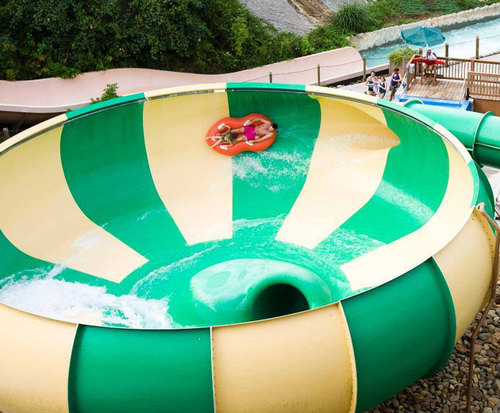 Customer Photos (5)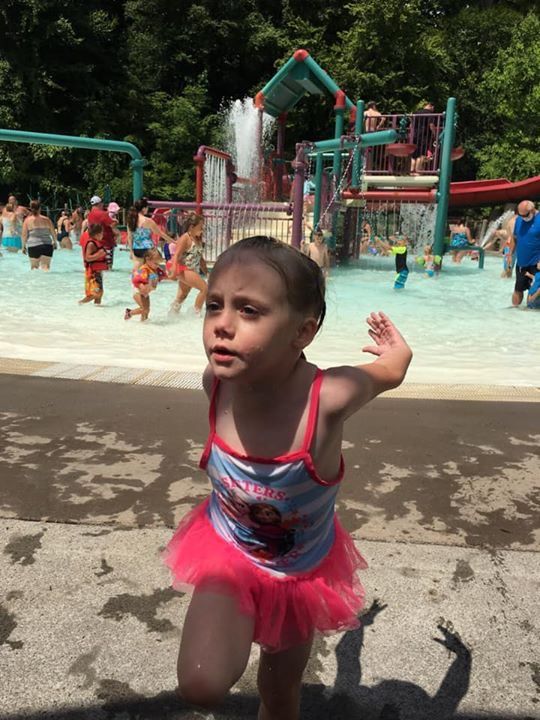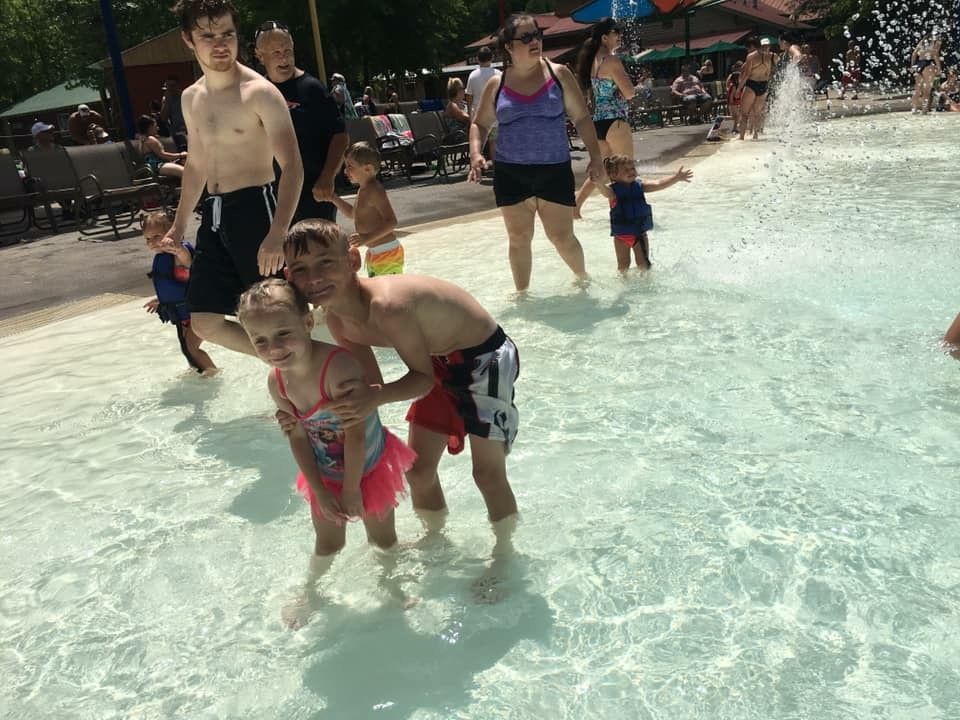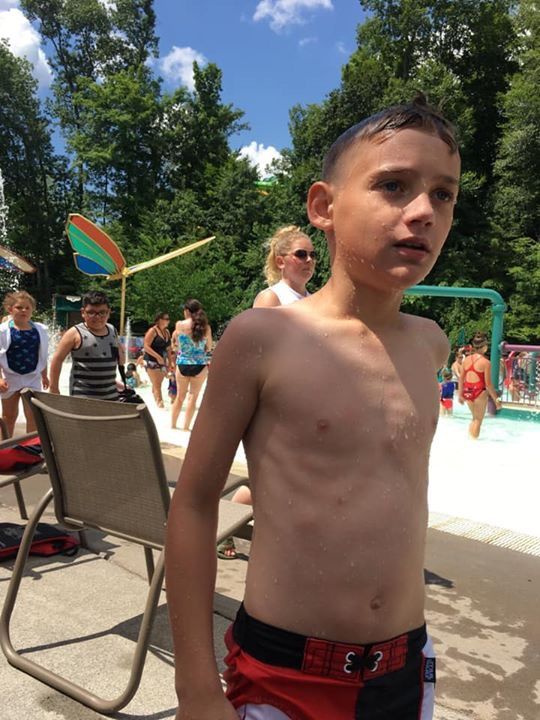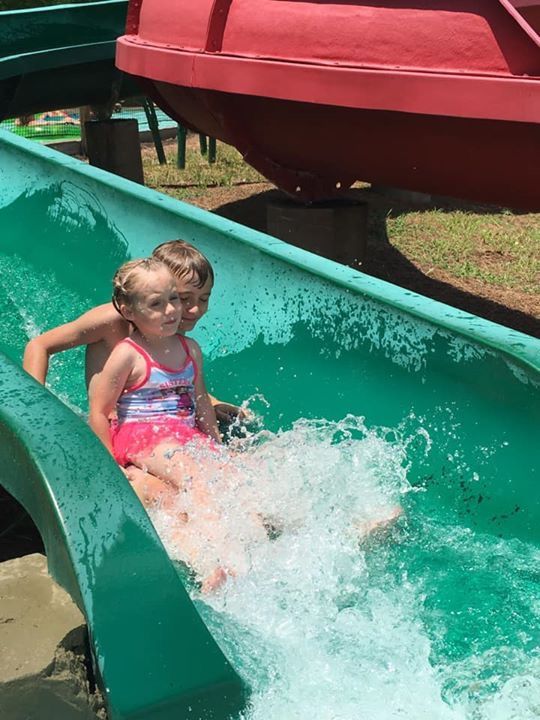 Splash into fun as you head out to Dollywood's Splash Country Water Park, the best place in the Smokies to cool off on a warm day. Dollywood's Splash Country Water Park offers all the fun of Dollywood, but with water. There are tons of rides ranging from wild to mild. The rides include a multitude of slides that will have you whooshing into the water, a white-water tubing ride, and a terrific children's area where even the adults can have fun.
Enjoy one of the newest rides that combines the fun of water with a roller-coaster, or float like a butterfly into the Butterfly Pool. Splash Country not only has rides and slides, the park is filled with plenty of places to sit and relax or to get a meal. Add this to your itinerary for the an awesome vacation.
Family Rides Include:
Big Bear Plunge: This white-water style adventure takes guests on a thrilling raft ride. Join your whole family on an exciting winding ride featuring dark caverns and steep drops.
Little Creek Falls: This zone is carefully curated for the kiddos in your group. Here, the littles can bounce around in the sprinklers and have a fun splashing adventure.
Mountain Scream: Whether you choose the closed-tunnel experience or open-air slide, the Mountain Scream is a fun family thrill ride. Enjoy drop slides and corkscrew tunnels on this awesome slide ride.
Mountain Twist: This exciting Mountain Twist Ride features stomach-down mats. Slide down 42-feet of water-splashing fun that is great for all ages.
Mountain Waves: This wave pool features a huge 25,000-foot pool of fun.
Downbound Float Trip: This lazy river spans 1,500 feet along the park allowing guests to kick back and relax.
Wild River Falls: This fun ride features four twisting and turning water slides. Race your friends and family down the slides as you slide down the dark tunnels and open-air sections of the slide. This ride features both double tubes and single tubes.
The Cascades: This interactive area is great for the entire family. The area features a sparkling pool which spans an astonishing 8,000 square feet. within this area, there are more than 25 awesome interactive experiences from sprinklers to slides. It is a wonderful way to relax or burn off some energy with the littles.
Tailspin Racer: This exciting attraction is great for guests who are at least 42" tall. On this ride, guests will lay on their stomach and zoom down the slides into the sparkling waters below. Race your friends and family in this awesome family-friendly ride.
Raging River Rapids: Splash up some water and have a blast on the Raging River Rapids ride. This raft ride features a 700-foot river white water-style river ride. Enjoy a family raft adventure!
Slick Rock Racer: This ride features multiple lanes for family fun and friendly competition. Race to see who can be the first into the pool below as you slide down 300-foot slides, stomach-down on a slippery mat.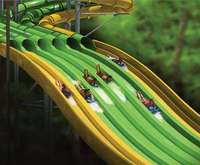 Thrill Rides Include
The Butterfly: As one of the most extreme slides in the park, the Butterfly is a favorite among those who are thrill seekers. This ride allows guests to experience steep drops as they zoom down two 55-foot slides.
SwiftWater Run: This bowl ride is sure to be a blast. Climb into your tube and hold on for dear life as you rush around and around a fun and exciting corkscrew tunnel. The twists and turns are sure to thrill you until you splash into the waters below.
River Rush: The RiverRush is known as Tennessee's "first and only water coaster"! This exciting ride allows guests to race down four stories of twists and turns. There is more than 1000 feet of track and four drops to conquer.
Fire Tower Falls: The most thrilling slide in the park, Fire Tower Falls features a huge drop. These free-fall slides are side-by-side allowing you and your loved ones to race down this exhilarating ride. The lane is 14-foot and features an exciting rise of 70 feet into the air.
Of course, once you work up an appetite there is a variety of great options available for dining. Whether you want a sweet treat at Dippin' Dots or want to fill up on a chicken strip basket, there are options for every set of taste buds.
Reviews
Sarah Banner
TN
✓
Verified Traveler
"I love splash country!"
I love splash country! I went to splash country with my father and step mom and step sister last year 2007 we all had a great time! I really enjoyed it!~ i am looking forward to go back to splash country this summer! I am going with my mother and stepdad they have never been to splash country i told my mom and step dad they will love it! It's so much fun!!! We will have a great time! My little brother he has not been but he will be going to as well, he loves the water! He loves to have fun! My step sister we had a blast last year at splash country! I will also be going with my father and stepmom and stepsister and family as well. I will recommend this place!!! This splash country is wonderful place to be and its so much fun! Check it out and have some fun! Thank you for your time and enjoy splash country! :) p.S i am only 8 years old my mother had to help me with this. :)
Alicia
TN
✓
Verified Traveler
"enjoyed it more than the kids!"
My family and i really enjoyed this trip. My husband enjoyed it more than the kids!
Jessica
Brunswick Ga
✓
Verified Traveler
"had a great time "
It was awesome really enjoyed it had a great time very family approiate place to visit while on vacation. Or even living in the area.
T Broskey
Norton Va
✓
Verified Traveler
"action packed and very kid friendly!!"
Absolutely great family fun, action packed and very kid friendly!!
Frequently Asked Questions for Dollywood's Splash Country Waterpark:
Are wheelchairs and strollers available at Dollywood's Splash Country Waterpark?

Wheelchairs are $12 per day. Strollers are $13 for a single; $16 for a double on first come first serve basis.

What on-site amenities are available?

Dining options, shops, ATMs, and more.

What style of dress is recommended?

Family-friendly swimwear.

Is parking available on-site?

Yes. Standard parking is $15.

Are lockers available at Dollywood's Splash Country Waterpark?

Regular size lockers are $10 and family size lockers are $15

Are tubes available at Dollywood's Splash Country Waterpark?

Yes, and there is no fee.

Are alcoholic beverages served at Dollywood's Splash Country Waterpark?

No.

Is smoking allowed inside Dollywood's Splash Country Waterpark?

Only in designated smoking stations.