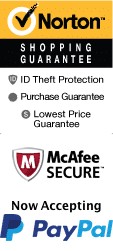 Paula Deen's Lumberjack Feud Dinner Show
Click for More Information

Exclusive Online Offer: Buy 1 Get 1 Free
(Must purchase in advance online or toll-free at 1-800-987-9852)
Location: The Shops at Lumberjack Square, 2530 Parkway Pigeon Forge, TN 37863
1-800-987-9852
Chat Now
The Great Smoky Mountains area or Pigeon Forge Tennessee is known for its rich entertainment scene, and there is no better way to enjoy all of the fun it offers than by attending one of its memorable dinner shows. For those looking for some extra fun, guests can book one of the best family-friendly attractions in Pigeon Forge, TN with a ticket to the brand-new Paula Deen's Lumberjack Feud Dinner Show. This exciting show is certain to impress all ages and it is a great option for those looking to add something fun to their Smoky Mountain getaway. It features a wide variety of elements, from lumberjack competitions to hilarious antics - plus, it's known as America's 'Only Supper Show'.
About the Lumberjack Feud Adventure Park Show

This high-energy production follows a classic feud-style setting in the Lumberjack Feud Adventure Park. Guests will enter the theater and find their seats as the show begins, and they will cheer on a respective family - either the Dawsons or McGraws as they face off in Lumberjack Square. Guests will pick a side and watch as the antics unfold before their eyes in the climate-controlled grandstand. Cheer for your favorite lumberjack as they swing, chop, and roll their way to victory. These events combine some hilarious side splitting comedy with slapstick skits and tons of crowd interaction. The show also includes the zany stunts of the real lumberjack crews who compete with one another for the title of champion. Some aspects of this exciting dinner feud competition include:
Sawing

: During this event, lumberjacks will compete to see who can saw a log the fastest.
Cross Cuts

: Cross cutting, also known as double-handed / two-person sawing, takes place when two lumberjacks work together to saw one log. Teams of two will compete to see who can complete this task the fastest.
Log Rolling

: Log rolling is an interesting sport with lots of history. The aim of this event is to see which lumberjack can stay atop a floating log the longest.
Speed Climbing

: Perhaps one of the most interesting aspect of lumberjack competitions, Speed Climbing pits two jacks against each other. They'll use nothing but their hands and basic logging equipment. See who can reach the top the fastest!
Axe Throwing

: Watch on as the lumberjack crew hurl axes at targets to see who can score the most points! Axe throwing is an interesting event that highlights aim and throwing skill.
SpringBoard Tricks

: The Springboard is a historic technique used to cut hardwood. The jacks will impale the log with a saw, then hop aboard it to chop the tops of towering logs.
Boom Run

: Boom running is one of the most entertaining and real lumberjack sports. Lumberjacks will jump from floating log to floating log, to see who can make it across the pool the quickest.
During the show, guests can also participate in some great interaction with the lumberjack crew when they're not tree climbing and sawing logs. Children particularly will have a blast as there are many aspects designed especially for them. With plenty of clean side splitting comedy to enjoy and tons of awe-inspiring antics, this show is certain to be the highlight of any Smoky Mountain area getaway. Rain or shine, this lumberjack show is sure to be a blast! The festivities take place in an amazing grandstand that features 350 comfortable seats. It is also completely wheelchair accessible, allowing everyone to join in on the fun. After the show, guests can meet and mingle with the lumberjacks for an even more interactive experience.
About the Meal

It wouldn't be a dinner show without a delicious meal, and visitors to Paula Deen's Lumberjack Feud Show are certain to impress. Before you feast your eyes upon the insane antics on the stage, you will also be able to sink your teeth into some delicious supper. As America's Only Supper Show, you'll enjoy some mouthwatering BBQ and all the fixings. Dine at the pavilion during the pre-show or during the show. This awesome meal includes a BBQ sandwich, baked beans, cole slaw, and other options. Be sure to come hungry, because this dinner is certain to delight your taste buds! There is also a concession stand available, so guests can purchase drinks, popcorn, candy, and other snacks while they enjoy the show.
About the Venue

This outdoor venue is unlike any other in Pigeon Forge, TN! With stadium-style seating, there is no bad seat in the arena, and guests will get a full view of the wooden pavilion where all of the action takes place. At the center of the stage there is a pool for the log roll and other events, and the setting is filled with elements like side splitting comedy and plenty of audience interaction and family fun that make each lumberjack competition event stand out. There is no better place for a show like this than in the great outdoors!
Head out to see this exciting Paula Deens Lumberjack Feud Supper show in the Smokies! Whether you are on the side of the McGraws or the Dawsons, you and your family will have an awesome time cheering on your favorite feudin' family. These antics will have you at the edge of your seat, and you will create some fantastic new memories in the Great Smoky Mountain area of Pigeon Forge, TN.
Be sure to also check out the great attractions offered in the area, hotels, and vacation packages to complete your stay. Some other great Pigeon Forge attractions to enjoy while you're not watching the insane antics at the Lumberjack adventure park include watching a show at the Biblical Times Dinner Theater, Grand Majestic Theater, or the Dolly Partons Stampede Dinner Show, visiting a Smoky Mountain brewery or Pigeon Forge cinemas, seeing Pirates Voyage Dinner show, or visiting the most beautiful National Park in East Tennessee. This incredible vacation is sure to delight all who visit Pigeon Forge TN, so do not miss out!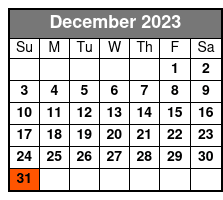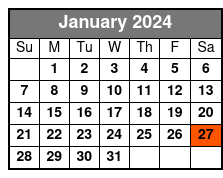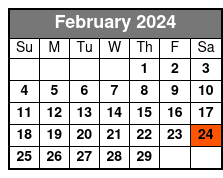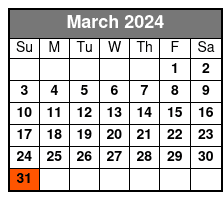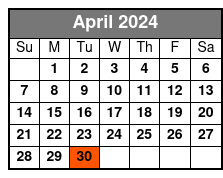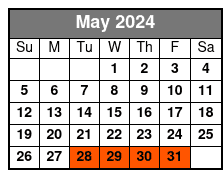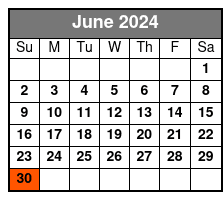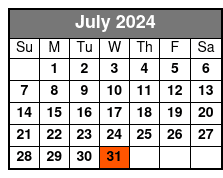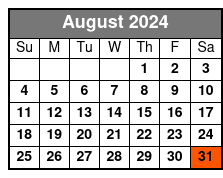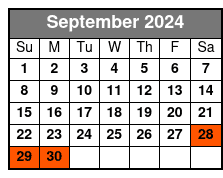 Options:
Christmas at Paula Deen's Lumberjack Feud Dinner Show
Available Now until 1/6/2024 View Detailed Schedule
Have an amazing holiday celebration at Paula Deen's Lumberjack Feud Dinner Show! During this festive event, guests will watch as real lumberjacks compete in jaw-dropping events, from chopping and sawing to the log roll. The stage is decked out in amazing holiday decor and the festive lumberjacks are sure to put on an awesome show! Create some new holiday traditions with tickets to this Christmas performance.
Reviews

Sherry Evans
Elkin, NC
✓
Verified Traveler
One of the best shows we've seen so far in pigeon forge tn. The food was great and the high energy entertainment made our vacation one to remember!

Trena Fields
Wheelersburg , OH
✓
Verified Traveler
My husband and i went to paula deen's lumber jack feud show and we had a great time. Didn't know what to expect when we got there. The show was good we laughed and really enjoyed ourselves. The audience had a good time too. The box dinner was a surprise to us we've never had one before ,lol.It was good too. Inside the area was restaurant, a cinema and activities for all, shops. We would recommend going, great time for the whole family. Thanks paula.
Richard Paul
Abingdon, MD
✓
Verified Traveler
"Awesome show, good food."
Awesome show, good food. My whole family enjoyed it. Also we bought a small bear that was hand made by one of the lumberjacks. Definitely a lot of fun and the audience was able to participate by being rowdy.

John Pierce
Richmond, VA
✓
Verified Traveler
"Thoroughly enjoyed the show."
Thoroughly enjoyed the show. There was a good variety and all of the performers were engaging. The open air theatre is small enough so that you feel like you are participating in the contests.
Tip: You might consider ear plugs for young children.
Frequently Asked Questions for Paula Deen's Lumberjack Feud Dinner Show:
When is the meal served at Paula Deen's Lumberjack Feud Dinner Show?

Doors are opened an hour before showtime. Customers can get their meals prior to the show if they prefer.

Approximately how long is the Paula Deen's Lumberjack Feud Show?

The show lasts approximately 1.5 hours.

Where is the show held?

Traffic Light #2B at Lumberjack Square — 2530 Parkway, Pigeon Forge, TN 37863.

Do the performers of the Paula Deen's Lumberjack Feud Show sign autographs and meet the audience after the show?

Yes, after the show.

What type of parking do you have?

There is ample free parking all around.
Book Now!

Exclusive Online Offer: Buy 1 Get 1 Free