Ripleys Aquarium of the Smokies
88 River Road Gatlinburg, Tennessee 37738 |
1-800-987-9852

The Smoky Mountains are going undersea at Ripley's Aquarium of the Smokies in Gatlinburg, Tennessee.

Details

Most guests spend approximately 90 minutes to 2 hours at the museum.

Appropriate for All Ages

Handicap Accessible

Both Cameras and Video Cameras are Permitted

Restaurant and Gift Shop On-site

View Schedule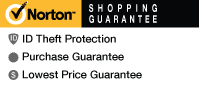 Description
There are more than 10,000 aquatic animals from around the world that call this aquarium home. You can explore some of the world's finest elements of nature and wildlife, including 350 different species. The various exhibits in the aquarium take you on exciting adventures through the Tropical Rain Forest, the Ocean Realm, the Coral Reef, a Shark Lagoon, a Gallery of the Seas, the Sting Ray Bay and more.
You will have the opportunity to pet a sting ray at the Touch a Ray Bay exhibit, then explore the workings of the aquarium with a visit to the Systems Control. Crawl through the underwater tunnels at the Penguin Playhouse and watch as these energetic black and white creatures swim and twist and dive all around you. At the Gallery of the Seas exhibit, you'll have the opportunity to explore some of the most unique and outstanding species found underwater. Ripley's is known for presenting the world's oddities, and this aquarium is no different. The Gallery of Seas exhibit shows you the strange cuttlefish, a relative to squids and octopuses, the latter of which can also be found in the tank. Sea nettles, or jellyfish, are also on display, with their long, flowing tentacles.
The Feeding Frenzy restaurant is on-site, in case you need to grab a bite to eat while visiting the aquarium. Dine among the graceful, gliding sting rays, then get a souvenir from the Cargo Hold Gift Shop to bring home with you. The Cargo Hold features marine gifts, as well as works from local artisans - including some of the penguins in the aquarium. You'll want to remember your time in the Smokies forever, and a visit to this aquarium gives you the perfect chance to create lasting memories.
Options:
Ripleys Aquarium of the Smokies
Available Now until 12/31/2016 View Detailed Schedule
Pass is good for admission to Ripleys Aquarium of the Smokies.
Ripley's Aquarium of the Smokies + 2 out of 7 Attractions
Available Now until 12/31/2016 View Detailed Schedule
Pass is good for Ripleys Aquarium of the Smokies and 2 of the following 7 attractions of your choice: Ripleys Haunted Adventure, Guinness World Records Museum, Ripley's Davy Crockett Mini-Golf, Ripley's Moving Theatre, Ripley's Old MacDonald Mini Golf, Ripley's Believe it or Not Museum Gatlinburg Tn, or Ripley's Marvelous Mirror Maze.

GATLINBURG Tennessee
HOTELS & VACATION PACKAGES
MOST POPULAR THINGS TO DO
IN GATLINBURG TENNESSEE