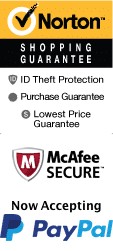 Savannah Carriage Tours in Savannah, GA
During a romantic or family getaway in Savannah, Georgia, one of the best attractions is the Carriage Tours of Savannah.
Relish in a refreshing jaunt on an antique horse-drawn carriage. Immerse yourself in your tour with your family or significant other as you also sip on the the adult beverage of your selection. Each coachman is well versed into the many fascinating of Savannah and will talk about the various landmarks as the horses trot past. The operation that runs Carriage Tours of Savannah is proud of its heritage; it was the first carriage tour company to establish itself in the city.
It has quickly become one of the most quality tourist attractions in all of Savannah. There are a number of types of tours from which to choose. These tours depart from the Gazebo of City Market are about 50 minutes long. You may either opt for a public tour ride or you can partake of the more intimate private tour. All of the tours give you a look at the history and breathtaking beauty of Savannah. Some of our ghost tours also look at the "haunted" parts of town. Whatever you may opt for your tour, customers can always be assured of a quality ride and tour.
Most of the coaches can seat up to six occupants, some up to eight. Reserve seats for you and your family on this increasingly popular carriage tour today.