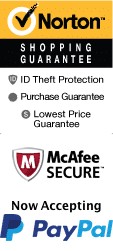 St. Ignace Railroad Dock in St. Ignace, MI
The St.
Ignace Railroad Dock was a dock that was used by the railroad companies to transport railroad passengers by ship from the Upper Michigan Peninsula to the Lower Michigan Peninsula across the Mackinac Strait. It also received passengers that were heading north and west from the Lower Michigan Peninsula. The dock is located in the town of St. Ignace, which is nestled along the Mackinac Strait which connects Lake Michigan and Lake Huron together.
Today the St. Ignace Railroad Dock does not serve any railroad passengers. Instead, it serves tourists and visitors by being a launching off point for several ferry cruise destinations. One can take a ferry to Mackinac Island, which is home to attractions such as Fort Mackinac and landmarks such as Arch Bridge. Visitors can also cruise around the Strait of Mackinac and into Lake Michigan or Lake Huron and see lighthouses, lakefront towns, islands and the colossal Mackinac Suspension Bridge which connects the Upper and Lower Michigan Peninsula.
Saint Ignace Railroad Dock is a piece of American history and shows that massive bodies of water would not stop the expansion of the railroads. The town of Saint Ignace is also home to two geological wonders, Castle Rock and Rabbits back. Castle Rock is a towering limestone stack, and Rabbit's Back is a mountainous area that juts into Lake Huron and that offers spectacular views of the area. Saint Ignace lies along Interstate 75 and is only a few miles away from the Mackinac Bridge that links the Upper and Lower Michigan Peninsula. Visitors can experience fine dining, explore local shops and museums, take cruises around the Great Lakes and even gamble at the Kewadin Casino all within the town of St. Ignace.