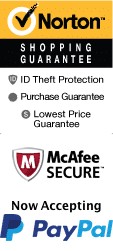 Lake Huron is an incredibly large body of freshwater located in the Great Lakes System in near Mackinac Island in Michigan.
The area is home to sandy shores, beautiful scenery, and lots of history. For a great adventures, play, sightsee, and learn about the rich history of the area.
Lake Huron is the second largest lake in the Great Lakes System and ranked fifth in the world as the largest body of freshwater. It has a massive surface area of 23,000 square miles. The area was once inhabited by the Huron Indians, where it got its name, the later the traders and missionaries involved in the fur trade in the later 1600s. It was a highly important shipping route for traders, but posed it's own dangers. The lake was known to become deadly during storms. There are over 1,000 known shipwrecks that have occurred in it's waters, more than one fifth of them are near the shore of Alpena in the northeastern section. These sights are now protected and used as prime scuba diving sights. There are also 30 lighthouses located on the shores, many still open and accessible to visitors to tour and learn the deep history. Today, the lake serves as a prime vacation destination. Boating, sport fishing, kayaking, and sailing are very popular in its waters, and the area is also home to the annual Bayview Mackinac Race, a boating event. Mackinac Island, home of Mackinac State Historic Park, is automobile-free and home to an amazing Victorian resort that welcomes visitors looking for a getaway.
Set in the northern portion of the United States, Lake Huron is a great place to visit and spend a day or more with your family. For fun, history, and of course the amazing natural beauty of the area, Lake Huron is a place that has something for everyone. Don't miss a great vacation, head to Michigan and spend some time on Huron's sandy shores.