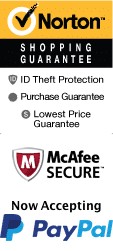 As part of the Great Lakes area of Michigan, Lake Michigan is the third larges in the group and is ranked as the sixth largest freshwater lake in the entire world.
It is joined to Lake Huron by the Straits of Mackinac, which causes the two lakes to actually be considered one large body of water hydrologically. The lake is also home to seven small beach towns, making it a great vacation destination.
Lake Michigan's shores are home to Grand Haven, Holland, South Haven, St. Joseph, Muskegon, Silver Lake Sand Dunes, and Saugatuck. These quaint little towns house numerous things to do throughout the year. Each of these towns offers delightful things to see and do from quaint city streets to stroll in the evening to wooded parks ideal for hiking. Some are home to amazing fishing and cater to that section of tourism while some are home to more farm based communities and hold amazing markets selling their delightful harvest throughout the year. They are all set on the white, sandy beaches of massive Lake Michigan, giving them a relaxing and tranquil atmosphere that simply slows down life and lets you enjoy all the mighty wonder that nature and the simple life have to offer.
For a quite and enjoyable getaway, visit Lake Michigan and see all it has to offer. Of the 7 delightful beach towns that call it's shores home, you are sure to experience a slower and relaxed pace that unwinds you and refreshes your soul. Don't miss this hidden paradise, head to Lake Michigan today.