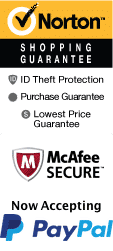 YOUR PEACE OF MIND IS OUR TOP PRIORITY
Should you need to cancel at any time, you have up to 48 hours from your vacation start date to do so for a 100% future travel credit.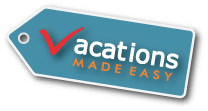 Visit Mackinac Island!
There are no Cars!
Motorized vehicles have been prohibited since 1898. Because of this, traveling is a lot more fun! You must travel by foot, bicycle, or horse-drawn carriage. To get there, you have to either take a ferry, a small airplane, or a snowmobile in the winter months. Snowmobiles and emergency vehicles are the only motorized transportation that is allowed.
The Horses & Carriage Rides
Since you must travel predominately by horse, these beautiful creatures are plentiful! You can visit riding stables, the Mackinac Horseman's Association and Community Equestrian Center, or take a carriage ride around the island. You will love how close you will feel to the natural world.
With
Mackinac Island Carriage Tours
, you are able to explore in a relaxing way while viewing some of the most famous landmarks. These tours officially began in 1869 when the first city carriage license was issued, and this
carriage tour
is one of the oldest carriage ride options on the Island. You will see places like the Grand Hotel, Wings of Mackinac Tropical Butterfly Conservatory, Skull Cave, Fort Holmes, Fort Mackinac, the Governer's Summer Mansion, and so much more.
The History
The rich history is reason enough to visit! Archaeologists have discovered artifacts dating back to around AD 900. Native Americans used the island for a gathering place and burial ground for hundreds, even thousands, of years before the European exploration. The first European to have encountered Mackinac Island was thought to be a French explorer. After that, the history gets more complicated (as it usually does when the Europeans are introduced to a new land). Jesuits opened a mission on the island soon after before it moved to St. Ignace. With more people visiting, it became a hot spot for fishing and fur trade. The British took control after of the Straits of Mackinac the French and Indian War and built Fort Mackinac in 1780. In 1783, the United States acquired the island through the Treaty of Paris. For the next thirty years or so, the two countries fought over the island because of various treaties and the War of 1812.
John Jacob Astor's American Fur Company was placed on the island after the War of 1812 and exported beaver pelts. Fishing became an even bigger recreation and after the Civil War, Mackinac became a popular tourist hot spot. In 1895, it was given to the state of Michigan and Mackinac National Park became the state's first state park.
Fudge!
When you visit Mackinac Island, a must-do is checking out the fudge shops. The island is America's Fudge Capital! With so many varieties and flavors, you will realize just how perfect the islanders are at making this treat. They even have a Fudge Festival each year! Some of the popular shops are Murdick's Fudge Kitchen, Ryba's Fudge Shop, Ryba's Fudge Shop, and Joann's Fudge. Of course, you can also get amazing ice cream too!

Quality Inn Saint Ignace - Bo...
Holiday Inn Express Mackinaw ...
Hamilton Inn Select