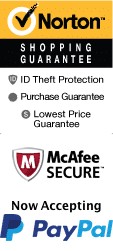 Mackinaw City Parasailing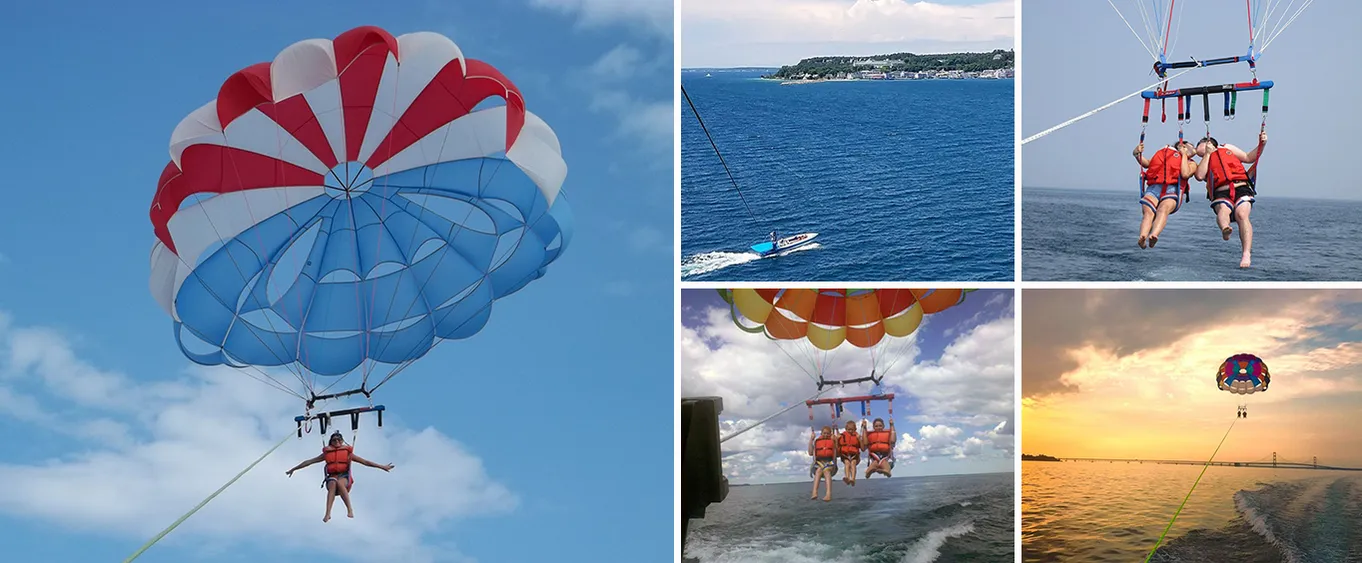 Get ready for a thrilling adventure in Mackinaw City with our parasailing activity! Located in the beautiful Mackinac Island area, this activity offers a unique and unforgettable experience with a bird's eye view of the stunning Michigan scenery. Parasailing is a thrilling watersport that allows you to fly high above the water while being towed by a speedboat. You don't need any prior experience, just a sense of adventure and a willingness to have fun!

After a brief orientation and safety briefing, you'll be strapped into a comfortable harness and lifted into the air. As you soar over the lake, you'll be able to see the stunning shoreline and the Mackinac Bridge from a whole new perspective. Our parasailing tours typically last for around 30 minutes, giving you plenty of time to take in the sights and enjoy the ride.

Our parasailing captains are all experienced and certified, ensuring that you'll have a safe and enjoyable experience. The activity is suitable for children and adults alike, making it a great option for families or groups of friends. We provide all necessary equipment, including life vests and harnesses, so all you need to bring is a sense of adventure and a desire to have fun.

If you're visiting the Mackinaw City area, don't miss the chance to try our parasailing activity. It's a unique and thrilling experience that you won't forget anytime soon. So strap yourself in, take a deep breath, and get ready to soar over the stunning Michigan landscape!

Not only will you get to experience the thrill of flying high above the water, but you'll also get to enjoy the tranquility and beauty of the Mackinac area from a completely different angle. This activity is perfect for thrill-seekers and nature-lovers alike. You'll get the best of both worlds as you experience the exhilaration of parasailing combined with the stunning beauty of Michigan's natural scenery.

Our parasailing activity is located in the heart of Mackinaw City, making it easy to access no matter where you're staying. We recommend wearing comfortable clothing and footwear for the activity, and sunscreen is also a must if you're planning to be out on the water for an extended period of time. With a fun and experienced team of captains, top-notch safety equipment, and a beautiful location, our parasailing activity is a must-try for anyone visiting the Mackinaw City area.

In summary, our parasailing activity in Mackinaw City is a thrilling and unforgettable experience, offering the chance to fly high above the stunning Michigan scenery. Suitable for all ages and experience levels, this activity is perfect for families, groups of friends, or anyone looking for a unique and exciting adventure. So why not book your spot today and experience the thrill of parasailing for yourself? We guarantee you won't regret it!
Frequently Asked Questions for Mackinaw City Parasailing:
What is included in the admission price for Mackinaw City Parasailing?

Includes 12 minute parasailing ride.

Is photography & video recording allowed?

Yes.