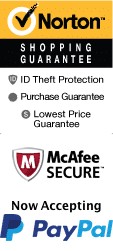 Fort Mackinac Post Cemetery on Mackinac Island, MI
7127 Huron Rd Mackinac Island, MI 49757
The following tours go by Fort Mackinac Post Cemetery:
1/1/2000 - 1/1/2000
Take off on a relaxing horse-drawn carriage tour for the perfect start to your vacation as you explore the many sights including popular landmarks such as Arch Rock and the Avenue of Flags.
The Fort Mackinac Post Cemetery on Mackinac Island, Michigan is the final resting place for Fort Mackinac soldiers and their families. The exact founding of the Post Cemetery is unknown, but local tradition is that both American and British soldiers from the War of 1812 are buried here. In addition to the soldiers and their families, six civilians are interred in the post cemetery.