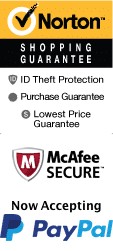 Governor's Summer Mansion on Mackinac Island, MI
7029 Huron Rd Mackinac Island, , MI 49757
Built in 1902, the governor's summer residence on Mackinac Island is a three-story structure located on a bluff overlooking the Straits of Mackinac.
It was built originally as a private residence for Chicago attorney Lawrence Andrew Young and owned later by the Hugo Scherer family of Detroit. In 1944, the Mackinac Island State Park Commission purchased the home for its original cost of $15,000. Since then, the commission has provided the care and maintenance of the residence and surrounding gardens.
The residence home features eleven bedrooms, nine and one-half bathrooms and a full basement. The interior features U.S. Southern yellow pine, while the exterior is constructed of Michigan white pine. The house retains many original fixtures and furnishings, including the Young family crystal in a leaded-glass china cupboard located in the dining room and a tall case clock in the living room.
The house was named to the National Register of Historical Places in 1997.