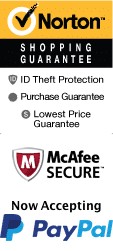 As the largest of the Great Lakes, Lake Superior is located in Michigan.
This lake's name is quite fitting as it is the largest lake in the Great Lakes. For a great day on the water, try visiting the area.
Known as the largest fresh water lake in the world, Lake Superior's name is no joke. Covering over 31,000 square miles, the lake is also over 1,300 feet deep. The area is also home to some interesting things to do. The Great Lakes Shipwreck Museum is located at Whitefish Point and offers exhibits on the numerous shipwrecks that have happened in the area including the famous doomed freighter, Edmund Fitzgerald, that sunk during a storm in 1975. The museum is set at the site of the area's oldest lighthouse, and also offers rooms for rent at the 1861 Lightkeeper's Quarters. More than 30 lighthouses are still located on Lake Superior and 4 of them include bed and breakfasts. Also located on Lake Superior are beautiful and stunning multi-colored cliffs that run along the edge. These beautiful ridges are something to behold, as well as great places to hike full of lush, deep woods and waterfalls. The area is also home to Isle Royale National Park.
Set in Michigan, this cold lake is one of the most beautiful places in the area to spend a day. Natural beauty and wonder abound as well as deep history in the area and the lake. For a unique getaway, visit Lake Superior in Michigan and see all the wonderful things nature has to offer.