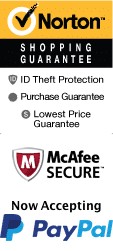 Arch Rock on Mackinac Island, MI
east side of Mackinac Island , near Straits of Mackinac
The following tours visit Arch Rock:
1/1/2000 - 1/1/2000
Take off on a relaxing horse-drawn carriage tour for the perfect start to your vacation as you explore the many sights including popular landmarks such as Arch Rock and the Avenue of Flags.
Located on the southeast shore of Mackinac Island, Arch Rock is a natural limestone formation that has fascinated people since the Ottawa nation inhabited the area in 18th and 19th centuries.
The arched formation of limestone is nearly 150 feet above the ground, offering an inspiring sight. Looking off towards the east, Arch Rock and the Straits of Mackinac come together for unprecedented photo opportunities. Of course, for those that want more than a picture, there are a number of ways to get an up close view of Arch Rock.
A wooden stairway has been built from the lakeshore road, offering an easy, scenic trip up to the rock. There are also a number of more rural trails that wind through the island, making their way to Arch Rock. Whether you're visiting Arch Rock to experience the Native American tales of Arch Rock's creation and power or simply looking for a breath taking view to remember your vacation by, Arch Rock is certainly a sight you'll want to experience when in Mackinac Island.