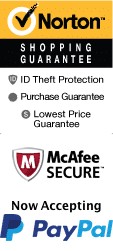 The Mackinac Bridge is a suspension bridge spanning the Straits of Mackinac to connect the Upper and Lower peninsulas of the U.S. state of Michigan.
Opened in 1957, the 8,614-foot bridge is the world's fifth-longest in total suspension and the longest suspension bridge between anchorages in the Western hemisphere. The Mackinac Bridge carries Interstate 75 and the Lakes Michigan and Huron components of the Great Lakes Circle Tours across the straits and connects the city of St. Ignace on the north end with the village of Mackinaw City on the southern section.
Envisioned since the 1880s, the bridge was designed by the engineer David B. Steinman and completed in 1957 only after many decades of struggles to begin construction.