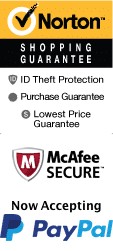 Skull Cave is a small and shallow cave located centrally on the strait of Mackinac Island in Michigan. The cave was carved during the Algonquin post-glacial period by the waters of Lake Algonquin, a swollen meltwater ancestor of today's Lake Huron.
Skull Cave is primarily of interest for its historical associations. It is believed to have been used as an inhumation site by Native Americans of the Straits of Mackinac area in the 18th century. While in active use as a site for human remains, the cave was also used as a refuge in 1763 by furs trader Alexander Henry, a survivor of the capture of Fort Michilimackinac by Native Americans during Pontiac's War.
Skull Cave is contained within Mackinac Island State Park. It is located 0.4 miles north of Fort Mackinac in the island's interior. It was designated as a Michigan Historic Site on January 12, 1959.