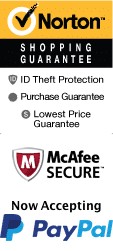 Pigeon Forge & Gatlinburg Reopening Dates & Schedules
The Great Smoky Mountains area is starting to open up again, drawing in visitors to its wonderful attractions and getting the summer started with some awesome adventures! Known for its fantastic dinner shows, natural wonders, and fun, this city draws hundreds of thousands of visitors each year, and it is easy to see why. The attractions found in Gatlinburg and Pigeon Forge, TN work tirelessly to bring vacationers new experiences and ways to create lasting memories during their family vacations. With these experiences beginning to open back up in compliance with CDC guide lines, you and your loved ones can rest assured that booking a summer getaway to the Smokies is bound to be your best vacation yet!
Each and every attraction on this list is carefully following the guidelines for reopening. They are working diligently to ensure the health and safety of their guests. All guidelines and suggestions from the CDC are being meticulously followed. If you have any questions about these guidelines, please visit the Tennessee state government website where you will find all of the necessary information.
Pigeon Forge attractions Open:
With that in mind, check out all of the attractions opening up soon, bringing back all the fun and tourism that the region is known for. You'll find everything from shows, attractions, museums, and sightseeing tours! Be sure to book a stay at an awesome hotel like the Clarion Inn Pigeon Forge as well. There is something for everyone to create their perfect getaway in the Smokies.
Get out and experience all of the fun and wonders of the Great Smoky Mountains region. Experience the beauty of the national park before setting out on adventures such as sightseeing tours or ziplining adventures. You and your loved ones can rest assured that you will stay safe, healthy, and have fun with awesome things to do while visiting!