Sweet Fanny Adams Theatre
Location: Sweet Fanny Adams Theatre , 461 Parkway Gatlinburg , TN 37738 |
1-800-987-9852

Step back to a place in time when shows could be naughty without being too naughty, and entertainment left you with a smile on your face for hours after the show ended – all of that is available at Pat and Don MacPherson's Sweet Fanny Adams Theatre!

Details

Show Lasts Approximately 2 Hours

Appropriate for All Ages

Handicap Accessible

Cameras are Permitted

View Schedule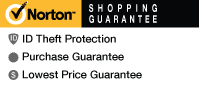 Description
This theater will take you back in time to the 1890s, where you will be treated to slapstick comedy, unmatched wit, outrageous humor, and hilarious fun! If you enjoy American vaudeville, Monty Python, and Broadway-style musical comedy, this is the theater for you, as the unique format used at the theater hearkens back to the old music halls of the late 19th century. Join in the inevitable comic mayhem for which the theater is renowned, as it has been recognized as one of the most innovative and unusual professional theater companies in the country since it opened in 1977.
The creators of this theater have written, produced, and directed more than 30 original musical comedies, which have played in over 40 professional theaters throughout the country, including theaters in Las Vegas and Atlantic City! The show boats numerous accolades, including more than 40 audience awards and the coveted Milard Fillmore award. The show has been declared a historical treasure by the city of Gatlinburg and received a commendation by the Tennessee State Senate, and the theater is also a National Historical Treasure.
The Sweet Fanny Adams Theatre is the oldest purveyor of professional, live-on-stage, original musical comedies in the Smokies, as well as the only musical comedy entertainment attraction in the area. Comedic mayhem ensues every time the cast members take the stage, as they mix in their individual personalities and talents into the shows. An evening at the theater is always a surprise, where no one knows what may happen, including the cast!
Options:
The Kerfuffle Follies
Available 2/12/2016 until 3/27/2016 View Detailed Schedule
This Vaudeville-style revue show has songs, dances, comedy routines, and a bit of everything. It includes old-fashioned sing-a-longs and some improve as well as "The Dancing Trench Coats", a crowd favorite.

MOST POPULAR THINGS TO DO
IN GATLINBURG TENNESSEE