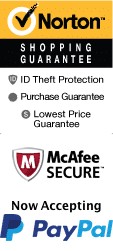 Hike The Smokys
1219 East Parkway, Highway 321 Gatlinburg, TN 37738

Hike The Smokys is no longer available.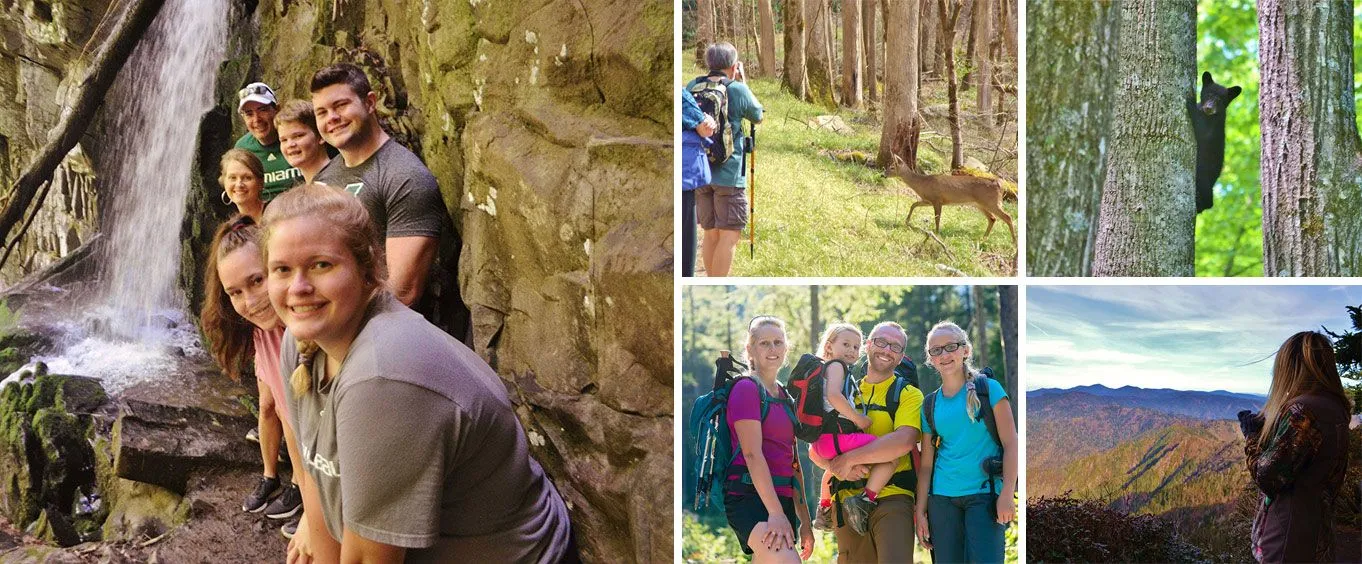 The gem of the Gatlinburg/Pigeon Forge, TN area is obviously the Great Smoky Mountains Nat'l Park, and there is no better way to experience the beautiful natural wonders in the Park than by safely embarking upon a hiking tour with a knowledgeable guide in the pristine wonderment of the woods. On the Hike the Smokies Waterfall Hike, guests will take a break from the electronic noise of the world, feeling, smelling and seeing nature and gorgeous views, while enjoying a relaxing walk in the fresh mountain air!
Escape the hustle and bustle of city life and head into the blue mountain mist of The Smokies one of these amazing hiking tour excursions. On this tour, guests will be able to learn about this amazing biosphere and see wildlife and more on their journey. Of course, the tour also takes guests to a picturesque waterfall which is perfect for photos and appreciating nature in its purest form.
Along the way, guests will enjoy various activities, safely observing black bears, deer and other wildlife when they are nearby. You'll see some of the world's most stunning valley views, and learn fascinating and informative historical insights of the Cherokee Nation and early settlers of the area. Guests will also be able to see and touch ancient settler and Cherokee artifacts for a true hands-on enjoyment of the Great Smoky Mountains Park history and culture. Of course, there are other options available as well including:
Smokies Mysteries & History Walk
If you want to get out and experience the Smokys, this hiking endeavor is a fantastic option. Follow the caravan of hikers as you trek a couple of miles to Elkmont, once the sight of two stunning resorts. You will be able to explore the remnants of these buildings, including the family cabins which were created back in the 1900s. Additionally, you will also learn about the local mountain dwellers and see the site of a bi-plane crash happened. This two hour adventure includes bottled water as well as a historical handout.
Smoky Mountain Private Waterfall Hike
This private adventure is a wonderful way to impress your special someone or make lasting memories during your time in the Smokies. During this adventure, you and your loved ones will stretch your legs as you trek along lands once occupied by Cherokees and settlers. The trail allows for a beautiful view of the city as well as the 'Shaconage'. This event lasts 2.5 - 3.5 hours and includes two professional portraits, bottled water and snacks, and tons of historical information that will delight and educate.
For a trip to the Smoky Mountains, a hike is the best way to enjoy the area. Don't miss out on this immersive opportunity, trekking mountainside paths, seeing breathtaking ridge views, and taking time to relax to the soothing sound of a pure mountain stream and waterfall on this Smokies Waterfall Hike.

Reviews

Nancy Terraccino
Shelby Township, MI
✓
Verified Traveler
I had a great time on my first ever hike! My guide steve was very knowledgeable and was encouraging even when it got a little hard! It make my daughter's 12th birthday rememberable!

Rodney McArthur
Bronx, NY
✓
Verified Traveler
Frequently Asked Questions for Hike The Smokys:
What is included in the admission price for Hike The Smokys?

It includes the guided tour as well as a professional 5x7 portrait.

What level of physical ability is required?

This is a moderate hike.

Is Hike The Smokys guided or a non-guided timed equipment rental?

This is a guided hike.

What type of clothing is appropriate?

Wear comfortable clothes and hike-appropriate walking shoes. Bring inexpensive ponchos and water for each participant.

What age is Hike The Smokys appropriate for?

Parents know their children best. This is a moderate hike. Children can't be carried and trail is not suited for strollers.

Is parking available for Hike The Smokys?

You will meet the tour guide at Food City at 1219 East Parkway, Highway 321 Gatlinburg, TN 37738. You will follow your tour guide to the trail into the National Park for the hike where parking is free.

Is photography & video recording allowed?

Yes.