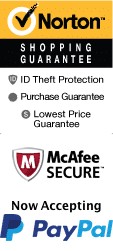 Elvis The King- A Tribute to Elvis Pigeon Forge
Location: Main Event Theater, 2828 Parkway #15 , Between Light 3 & 4 Pigeon Forge, TN 3786
1-800-987-9852
Chat Now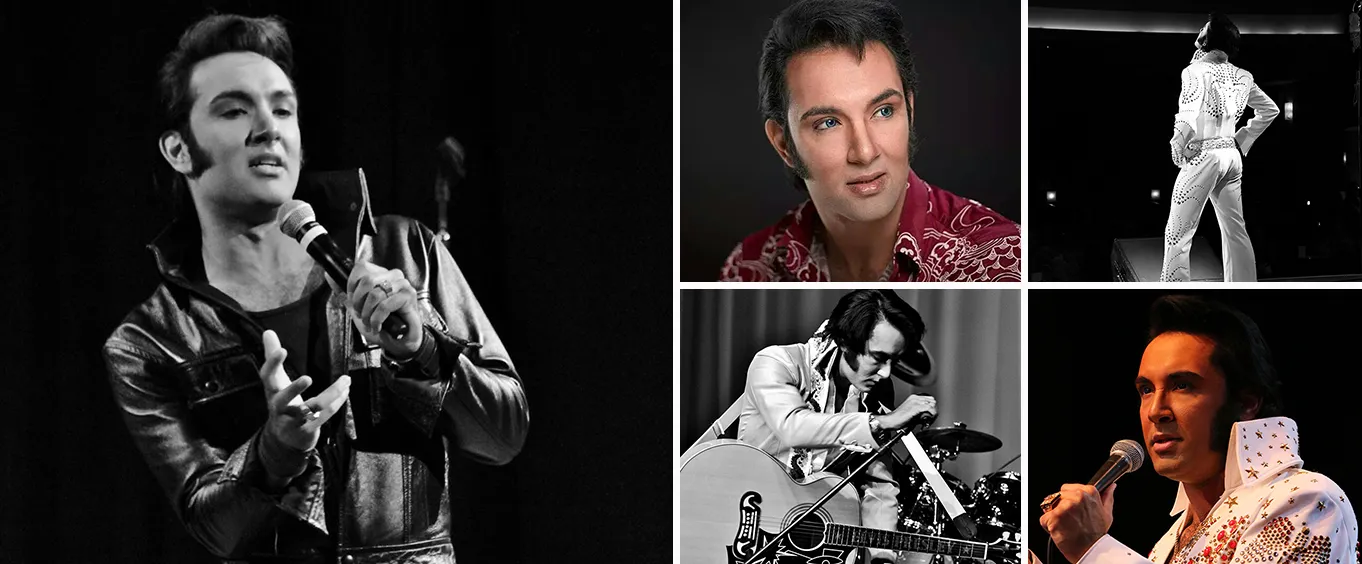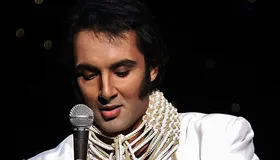 Elvis The King A Tribute to Elvis in Pigeon Forge is an authentic tribute show for those who marvel at country music and other genres. Whether you are a longtime appreciator of Elvis Presley or you are wanting to share his work with the younger generations of your family, you are sure to have an amazing time in the Smokies.
Everyone knows about Elvis Presley! As perhaps the greatest entertainer in rock 'n roll history, he was known for pushing the boundaries of the era. With his swaying hips, flashy performance quality, and tons of swagger, he captured the hearts of millions of fans. His legacy lives on in his music and those who have dedicated themselves to musical tribute events impersonating the legend.
You do not want to miss out on some of the classic hits of Elvis' music career such as 'You Ain't Nothing But a Hound Dog', 'Heart Break Hotel', and 'Can't Help Falling in Love'. Chapman has traveled all across the United States delivering renditions of these hits to audiences from all over, so you are sure to have a great time hearing his rendition of these Elvis Presley favorites. During the show, you will be treated to three different eras of Elvis Presley's career. Each of these authentic portrayals is a passionate salute to Elvis's career. This uncanny portrayal of Elvis's songs and his energy creates a unique musical tribute that you do not want to miss out on.
About Stewart Chapman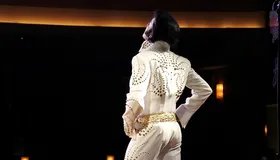 Stewart Chapman has been an Elvis fan his entire life! From a very young age, he was a young Elvis impersonator and loved dancing to Elvis music. When he was just a kindergartener, he had his first jumpsuit made and won an Elvis lip syncing contest. Once he began competing in Elvis tribute contests, his career exploded! The many Elvis contest events he attended graded performers on charisma, vocals, stage appearance, and other factors to find the most authentic Elvis impersonator. Chapman was the winner of the 2019 Lake George, NY 50s division and is known as the Pro Champion and was inducted into the International ETA Hall of Fame in 2020. Being an Elvis tribute artist is his passion and he brings this love of his job and tons of energy with him to every concert he performs! Currently, he is the performing headliner at the Main Event Theater in Pigeon Forge. Be sure to see him during your next Smoky Mountain getaway.
If you are looking for a lively event to round off your Gatlinburg / Pigeon Forge, Tennessee getaway, look no further than Elvis The King- A Tribute to Elvis! You're sure to be singing along with this great setlist of music so get your tickets today to experience some of the best music of Elvis Presley. Be prepared to listen along with some of the greatest music in the Pigeon Forge area. Tap along with your favored hits! Guests of all ages are certain to have a blast, so do not miss out.
Reviews

Russell Walls
Bedford, KY
✓
Verified Traveler
"This show is well worth the money if you have time to catch it."
Stewart was a great performer i felt like i was at a real elvis concert. This show is well worth the money if you have time to catch it.

Laura Murray
Thornton, West Virginia
✓
Verified Traveler
Elvis was great. Probably the best i've ever seen. We went back the next day and saw the conway twitty impersonater. He was even better. Small theater so very personal experience. Well worth going to. We enjoyed it so much we are going back in december.
Tip: Go early and you will have a chance to talk with travis who plays conway.

Betty Dupin
Guston, KY
✓
Verified Traveler
"I felt so good when I left there"
We loved our trip, and the elvis show was awesome, i felt so good when i left there, the singing and the story telling was so good.

Wes Latta
Laplace, LA
✓
Verified Traveler
This was awesome. He was so humble and his stories were so touching.
Frequently Asked Questions for Elvis The King- A Tribute to Elvis Pigeon Forge:
What type of parking do you have?

Parking is free at the theater.

Approximately how long is the Elvis The King- A Tribute to Elvis?

The show lasts approximately 2 hours.

In what theater is the show held?

Main Event Theater - 2828 Parkway 15, Pigeon Forge, TN 37863.
Book Now!