Soul of Motown
Location: Grand Majestic Theater,
1-800-987-9852
Description
Soul of Motown Photos (6)
Customer Photos (24)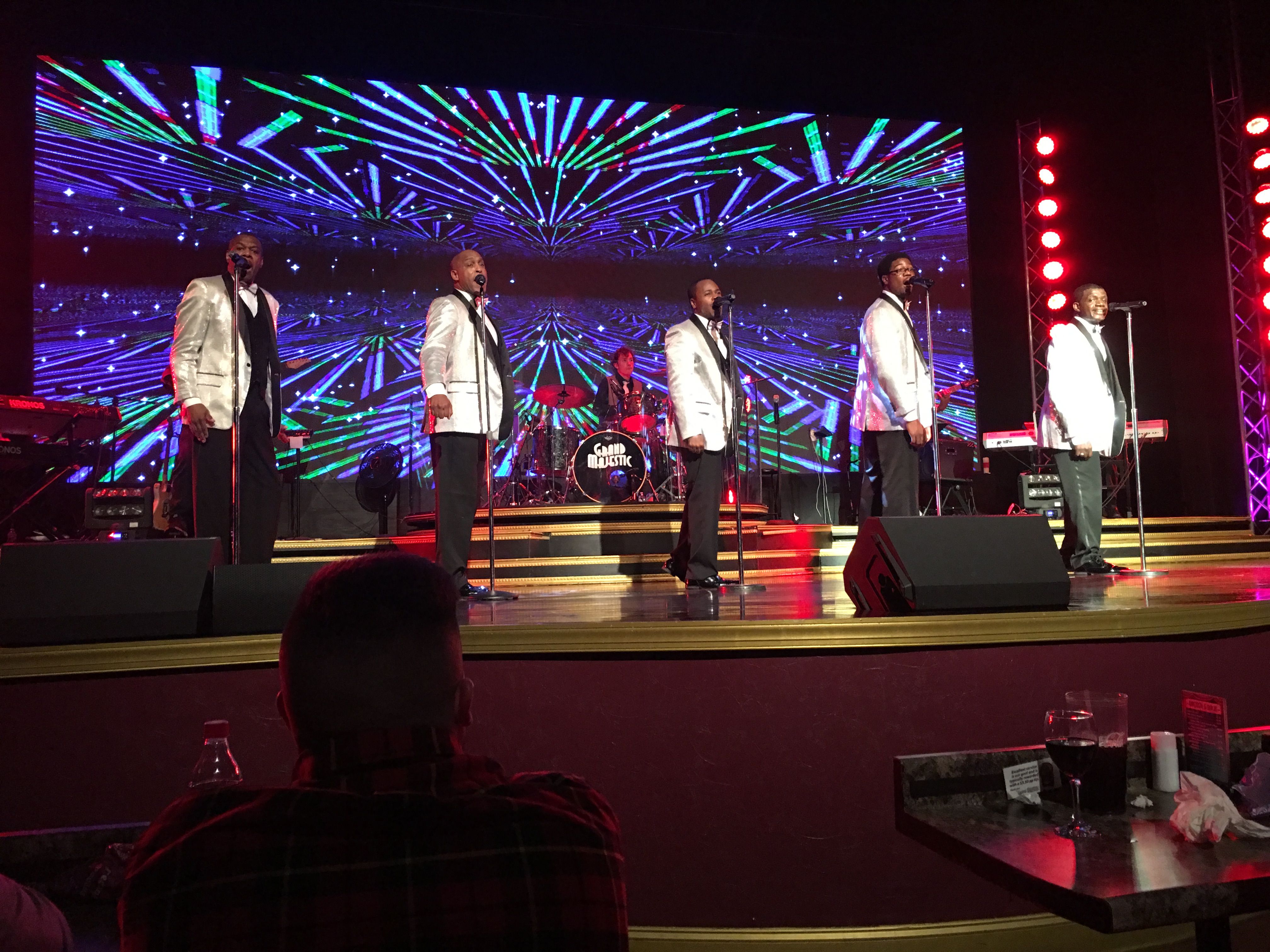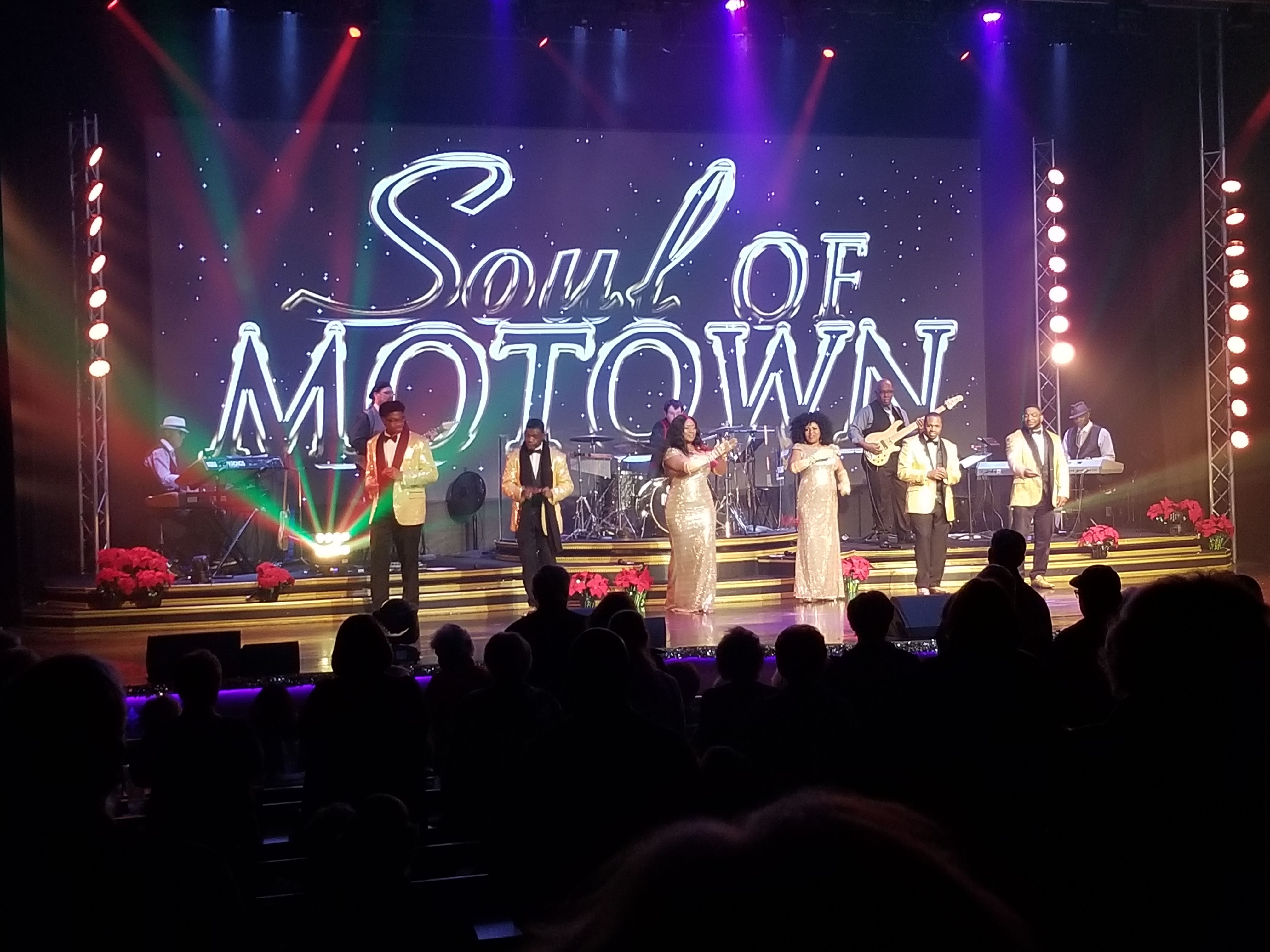 Witness some of the most iconic numbers and enjoy them all with the amazing talent of these Pigeon Forge music show performers. Their dance moves will have you bobbing along in your seat, and the music will have you singing along! This amazing show utilizes the beloved harmonies of these songs and combines them with the groovy dance moves made popular by this decade. Find other activities in the area while on your trip!
This fresh, energetic, concert-style tribute to Motown Legends will bring together some of the best talents of the most notable Motown artists. Hear the distinct male harmonies, see the grooving dance moves, and be ready to experience a show true to the music it portrays. This show reintroduces audiences to the music of:
The Drifters
The Platters
Sam Cooke
Gladys Knight & the Pips
Stevie Wonder
Marvin Gaye
Jackson 5
Smoky Robinson
The Temptations
The Four Tops
Aretha Franklin
Did You Know? Motown Records, based in Detroit, Michigan, released a bulk of the popular soul records in the 1970's.
About Motown Music
As a type of music that was popular in the mid-1960s, Motown music revolutionized the industry and still has influences over pop music today. This type of music gave rise to amazing groups that utilize funk sounds and several characteristics in their music. These characteristics include horns and strings incorporated, complex melodies, gospel-influenced music, and a four-beat drum tempo. Some of the most popular artists in Motown music include the Jackson 5 and Aretha Franklin.
Proven to bring audiences to their feet, Soul of Motown pays tribute to the best of the best Motown Legends!
*Buffet Dinner available one hour before show time
Reviews
Tracy Grant
Louisville, Kentucky
✓
Verified Traveler
"Wow, what a show!"
Wow, what a show! Their energy, outfits, smiles, voices, dance moves, variety of songs was off the chain. We sang along, stood up, danced in the dance zone. We bought the dvd and met all the entertainers in the lobby afterwards. There were 9 in our party-15, 22, 24, 45, 4 in their 50's abd one that was 80! We were celebrating my motherinlaws 80th birthday with her children and grandchildren. Everyone of us had a blast! We put in an announcement before the show and during intermission they announced her bday in a very special way and captured it on the cam, she loved that. My brotherinlaw asked her to dance during one of the songs and all eyes were on them and the cam caught that too. All the artists remembered her in the lobby afterwards and hugged her, signed her dvd cover, and let us photi them with her. I didn't want the show to end. We told everyone about it! 5 star superb from us!
Shakita Anderson
GA
✓
Verified Traveler
"The show was great!"
The show was great! My husband and i had amazing time for my 43rd birthday there. The food was very good. So hats off to the cooks .We're looking forward to visiting again.
Tip: Just have fun.
Mark Johnson
MD
✓
Verified Traveler
"Incredible show."
Incredible show. The singing was so good i suspected lip syncing. As far as i could tell, it was all live. The band was great and the singers had tons of charisma. Singing along was encouraged and hard to resist i could has easily gone back the next night and had just as much fun. Can you tell i enjoyed it?
Tip: Go go go go!!!!
Herbert Cantrell
KY
✓
Verified Traveler
"A must see"
A must see for sure what a great time great music and entertainers are fantastic
Frequently Asked Questions for Soul of Motown:
What is included in the admission price for Soul of Motown?

It includes admission into the show, or show and dinner, depending upon the ticket you selected.

Approximately how long is the Soul of Motown?

The show lasts approximately 2 hours.

In what theater is the show held?

Grand Majestic

Is there a pre-show before the main show? If so, what are some details?

There are on-screen videos and entertainment while you eat.

What is the length of intermission at Soul of Motown?

Intermission lasts approximately 15 minutes.

What type of parking do you have?

Parking is free.