Memorable Vacations Start Here!
We are here to help you savor your vacation experience by providing the
blogs
,
articles
, maps, videos and
assistance
you need to thoroughly research, book and share your next vacation!
If you know where you want to go, simply choose a destination to begin your planning process. You can find things like activities, events, points of interest, lodging options, special vacation packages, local travel tips, weather information, and maps for all of our destinations.
Popular North American Destinations
Popular International Destinations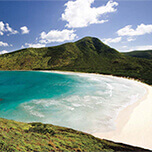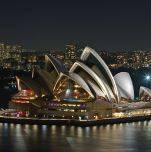 Brilliant Christmas Attractions Across the Country
Vacations Made Easy is dedicated to making your vacation dreams a reality and this holiday season we are featuring some of the top Christmas attractions in the country! We cannot wait to help you find the perfect lodging, show, and activities for your family's Christmas vacation! Browse through the list below and call us today to book your tickets for an unforgettable holiday experience!
| | |
| --- | --- |
| Lake Tahoe | If you're looking for a winter wonderland, take a trip to beautiful Lake Tahoe to enjoy a picture-perfect setting for a holiday vacation! With the snow-capped peaks of the Sierra Nevadas rising against the bright blue sky and lined by the azure waters of the lake, the scene is picturesque to say the least. With outdoor recreational activities, casinos, shops, shows, and more, Tahoe is the perfect getaway! Enjoy the annual Christmas and Holiday Celebration at the Northstar during December – the beautiful Christmas carols, festive bell ringers, and twinkling lights are sure to leave you happy and maybe a little bit breathless at the stunning beauty of the area! Stop by Squaw Valley for its annual Festival of Lights, where you can see a huge Christmas tree illuminated in the center of the resort! And of course, don't forget to stop at one of the many ski resorts for some of the most magical sights you will see on your own two feet! |
| | |
| --- | --- |
| For Christmas travelers making their way to the Windy City this holiday season, the Chicago Trolley Holiday Lights Tour is a perfect way to spend your vacation! Enjoy the twinkling lights and festive sights of Chicago with this 2 1/2 hour long tour, as narrated by your friendly holiday guide! See Chicago hot spots such as the Magnificent Mile, Macy's Holiday Windows, John Hancock Tree, Millennium Park, and more! You will be amazed at the brilliant glow of Chicago as you ride through the most incredible attractions of the city on this tour. | Chicago |
| | |
| --- | --- |
| Nashville | The Rockettes are an American treasure and absolute must for Christmas show lovers! This holiday season, there is no better place to be than at the Radio City Christmas Spectacular in Nashville, so be sure to bring the entire family out to see the incredible high-kicking beauties! Enjoy non-stop entertainment, as talented performers bring such beloved traditions as 'Joy to the World', 'The Nutcracker', and 'Here Comes Santa Claus' to life! Energetic dance numbers and state of the art production makes this show the hottest ticket in the Country Music Capital of the World! |
| | |
| --- | --- |
| With the towering buildings, busy streets, and countless attractions, New York City is an amazing and dazzling place – made even more beautiful by the holiday season, when it is transformed from something amazing to something magical and special! With the glow of millions of blinking lights, the city will dazzle you as you take in all the holiday charm and enjoy the many favorites like the Nutcracker at any of the city's fine theaters. Go ice skating at Rockefeller Center for a romantic evening of slips, falls, and laughs, and enjoy the elaborate Christmas-themed window displays at shops. And while you're in the city, make sure to take a Holiday Lights Tour for a look at some of the most beautiful lighting displays in the world and views of Times Square, the Laser Light Show at Grand Central Station, and the stunning Rockefeller Christmas Tree! | New York City |