YOUR PEACE OF MIND IS OUR TOP PRIORITY
Should you need to cancel at any time, you have up to 48 hours from your vacation start date to do so for a 100% future travel credit.
These festive activities are sure to put you in the holiday spirit.
The most wonderful time of the year is finally here, and if you're in Missouri, then there's really only one place to be—Branson! As the weather grows colder, Branson's holiday spirit is in full swing, and there are tons of Christmassy things to do from delightful shows to holiday shopping, Christmas parades and even meeting Santa Claus himself! The list of holiday activities is nearly endless, but these are some of our favorite parts of Christmas in Branson, Missouri!
One of the most gorgeous places to celebrate Christmas is in Branson, MO. Experience awesome holiday-themed shows, Christmas light drive thru activities, meetings with Santa, theme park fun, and more in the beautiful Ozarks Mountain region!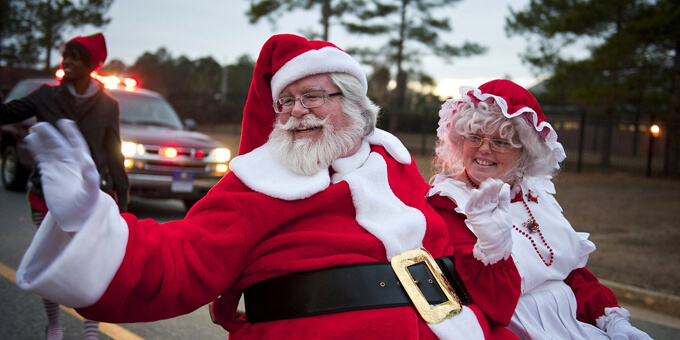 Most Wonderful Time of Year Parade
There's nothing like a parade to get your Christmas spirit going, and Branson's annual Most Wonderful Time of Year Parade is no exception. Hosted at the Branson Landing, the parade starts near Belk's at the Branson Landing and ends at Bass Pro Shops. However, easily the best place to be is by the Landing fountains, where various Christmas performances will be held. You'll hear Christmas songs performed by all the best and most popular Branson performers. Past performers include the Hughes brothers, the Texas Tenors, and the Osmonds. Of course, the parade itself is well worth watching with floats, animals and classic cars. Who knows—kids might even get to see Santa and Mrs. Claus too!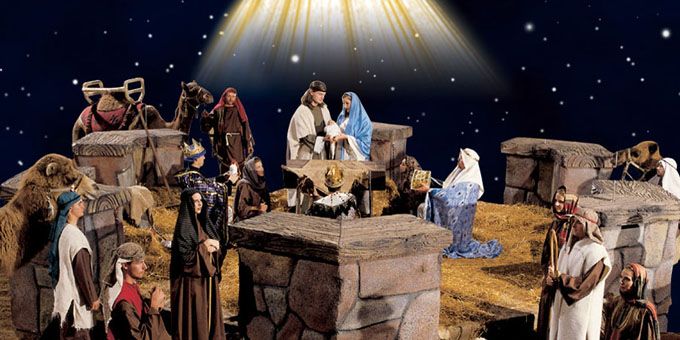 Easily one of the most popular attractions in Branson, the Dixie Stampede Christmas Show is a true country Christmas celebration with fantastic races, stunning costumes, dancing, trick riding and plenty of entertainment for the whole family. During the Christmas show, all your favorite holiday characters including Santa Claus will make an appearance, and the live nativity will inspire awe and remind everyone of one of the meanings of the holiday. This dinner show features delicious home-cooked hands-on food that kids will love, so be sure to come hungry. There is also a pre-show that changes throughout the year to get everyone in the mood for a fun evening. If you're in Branson, you simply can't miss this fun attraction.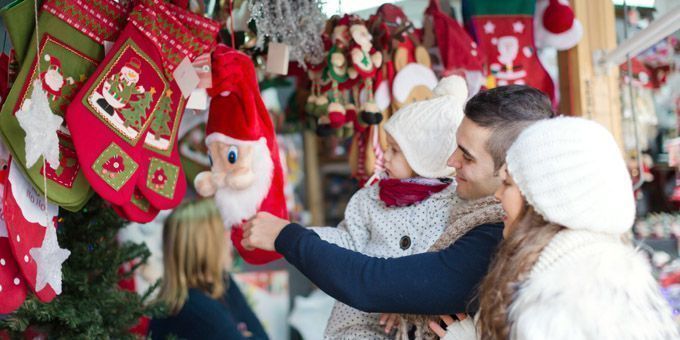 Kringles Christmas Store[1]
For most people, Christmas is really only meant to be celebrated for a month or two, but in Branson it's easy to find Christmas decor year-round. Kringle's Christmas Shop features unique ornaments, fun decor and more holiday cheer than you'll know what to do with. Housed in a 9,000 square foot shop in the Grand Village Shops, this store has pretty much anything you could possibly want to purchase for the holiday season including designer-themed trees, keepsakes and Santas. From gifts to decorating your own home, you simply won't want to pass this up. The Grand Village Shops[2] also feature several other shops for visitors looking to get all their shopping done in one place.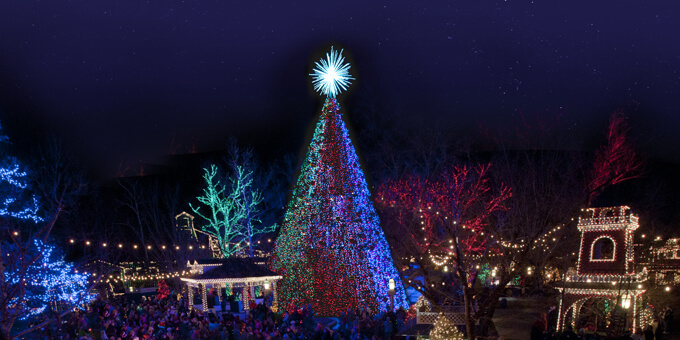 Silver Dollar City is not only one of the most well-known attractions in the area, but it's also the most festive theme park in Missouri during the holidays. From the Christmas lights that line nearly every building and tree in the park to the holiday parade, the nightly Tree Lighting Ceremony, fun holiday shows, and more holiday shopping than you can shake a stick at, this park is great old-fashioned holiday fun for the whole family. Some rides are closed during winter, but several will remain open with temperatures permitting so adrenaline lovers can still get their fix.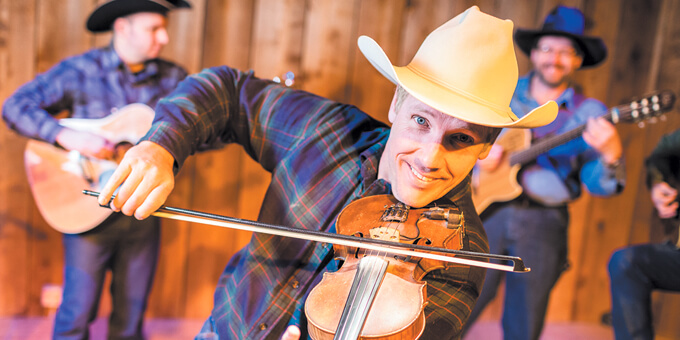 Located at the Shepherd of the Hills, the Christmas on the Trial Chuckwagon Dinner Show is an unforgettable experience. Relax and enjoy the dinner show as performers play meaningful Christmas songs and recite inspirational poetry to get everyone in the holiday spirit, then ride the Trail of Lights or up to the top of Inspiration Tower to see Santa's view of all the twinkling Christmas lights. The whole experience takes three and a half hours, and your family will definitely want to make a tradition of this fun Branson-only holiday attraction!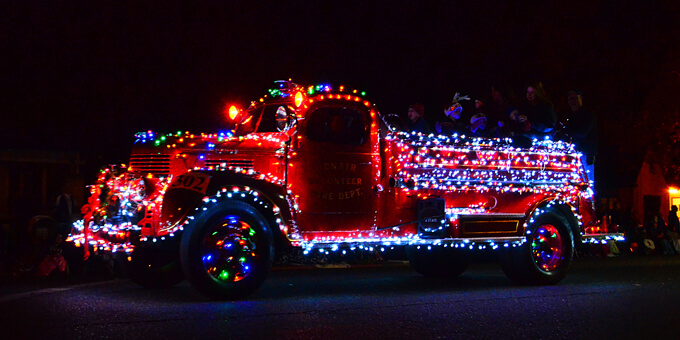 Annual Adoration Parade and Lighting Ceremony
The tradition of lighting the 28-foot-tall Nativity scene has been going on at Branson since 1949 when Joe Todd and Steve Miller designed the original scene. Updated in 2012, locals look forward to the parade and lighting ceremony every year. The event features has fun Christmas music, twinkling lights, marching bands and even a visit from Santa Claus. Generally taking place the first Sunday in December, this beautiful parade and ceremony is one of the definitive signs that Christmas is finally here, and it shouldn't be missed!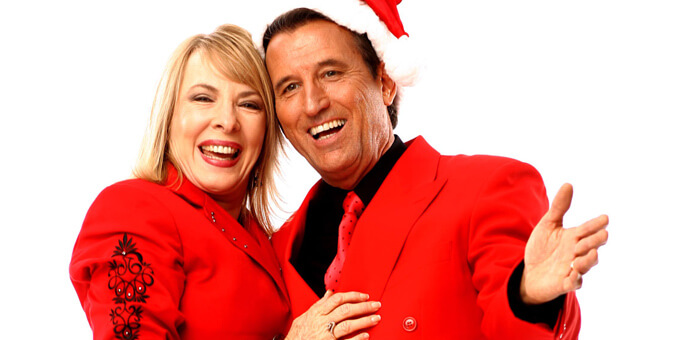 Barbara Fairchild Christmas Show
Offered as both a dinner show and a regular evening show, Barbara Fairchild is one of Branson's sweethearts and performs fun Christmas tunes as well as her usual gospel and country hits. Her wit and comedy bring people back for more to this fun Branson show. Barbara Fairchild is best known for her single, "The Teddy Bear Song" and has been nominated twice for an Academy Award. Her inspiring story and songs are sure to get the whole family tapping, clapping and smiling during this fun country show! Make sure you book early, though, because the show often ends a few weeks before Christmas.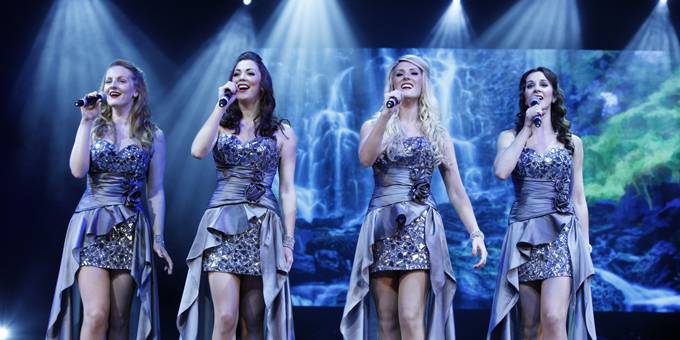 Most things in Branson are centered around country music, as that's what the Ozarks is all about. But that doesn't mean that there aren't other shows to see during the holiday season. Celtic music fans will love getting a brief taste of Ireland with Dublin's Irish Tenors & The Celtic Ladies. The lilting voices and soaring harmonies will bring a new twist to the Christmas songs you've heard a thousand times—it'll be like hearing them for the first time! Of course, in addition to Christmas carols, the group will also sing some popular Celtic songs in this great family-friendly show.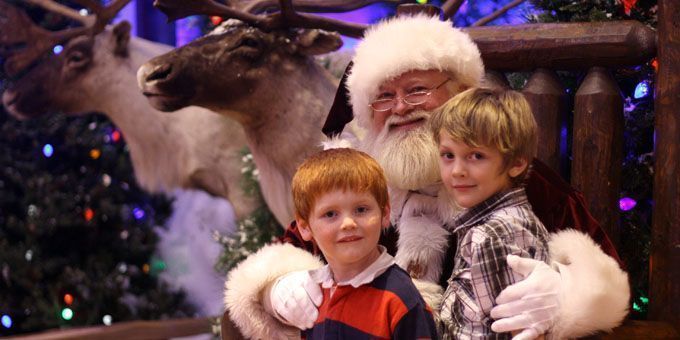 Santa's Wonderland at Bass Pro Shops
One Branson tradition for kicking off the holiday season is watching Santa arrive at Bass Pro Shops by boat to bring everyone holiday cheer. At Bass Pro Shops' Santa's Wonderland, kids can get free pictures with the jolly man himself and take part in various Christmas crafts and games. Older kids will enjoy the laser arcade and adults can sign up for free giveaways or ride the train throughout the village. Bass Pro Shop itself also has tons of gift ideas for the hunter or outdoor-lover and is an attraction in of itself with all of the real stuffed animals scattered throughout the store.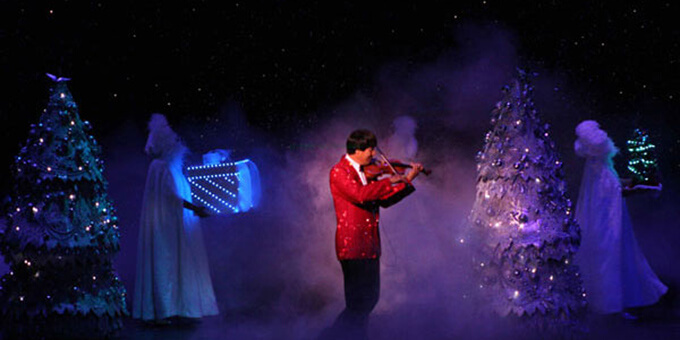 The world-renowned violinist Shoji Tabuchi has settled in Branson and is one of the more unique shows in this country-centric city. Aside from the fantastic violin renditions of your favorite holiday songs, this glittering production features festive costumes, fun dancing and beautiful harmonies. Tabuchi also plays a mix of rock and roll, country, blues, and other songs throughout this two-hour performance. You'll be astounded by the incredible talent in this fun show.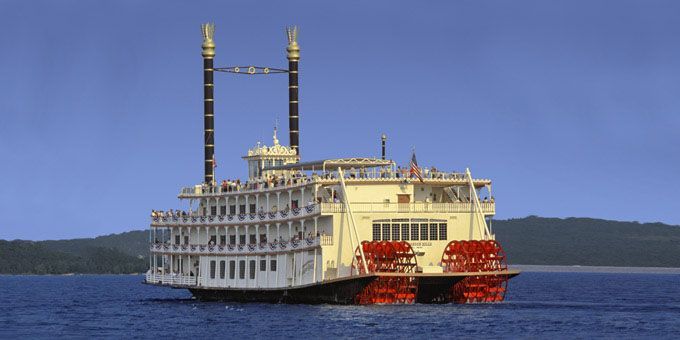 One of the symbols of Branson, the Showboat Branson Belle gets all decked out during the holiday season. Visitors can see the beauty of the Table Rock Lake as they sail around the in an old-fashioned paddle wheel boat that is festooned with Christmas decor. During the holidays, the Showboat Branson Belle has a "Carols on the Bell" show that features performers singing renditions of popular Christmas carols and musical numbers. Delight in a fabulous meal while you watch the show and be sure to take lots of photos while you cruise around the lake.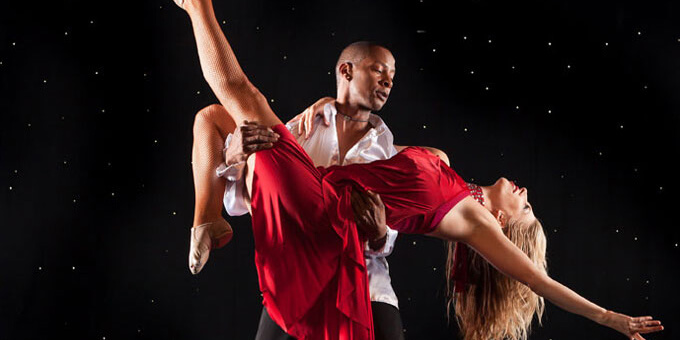 Hamners' Wings of Christmas
This fun circus-like variety show is a Branson favorite and features tons of daring feats of balance, hilarious impressionist routines and other talent. While many of the year-round acts are present in December, the real treat is the Christmas segment, which takes up a full half of the show. Cast members perform fun song and dance routines, skits and entertaining acts from famous shows like "A Charlie Brown Christmas" and "The Grinch Who Stole Christmas." If you're looking for a fun family-friendly show that will keep the kids entertained but still have enough Christmas cheer, then look no further than Hamner's Wings of Christmas.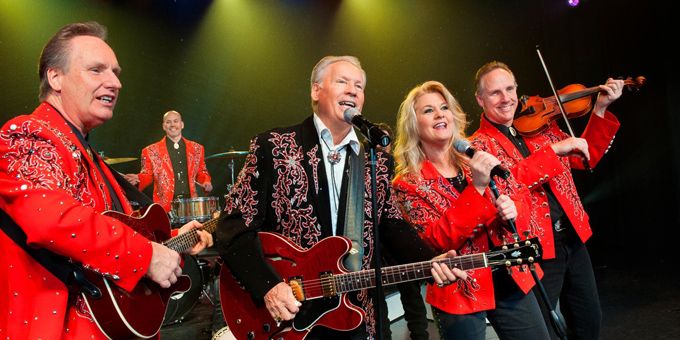 Buck Trent Morning Christmas Show
Most shows in Branson are in the evening, but if you're looking for something fun to do before a day of shopping, then the Buck Trent Morning Christmas Show has to be on your list. This country music show will feature classic Christmas songs plucked out on Trent's five-string banjo as well as other non-holiday classics. The show is filled with good music, country humor and classic Branson charm. Viewers might remember Trent as a two-time CMN Instrumentalist of the Year and from his regular appearances on Hee Haw and The Porter Wagoner Show.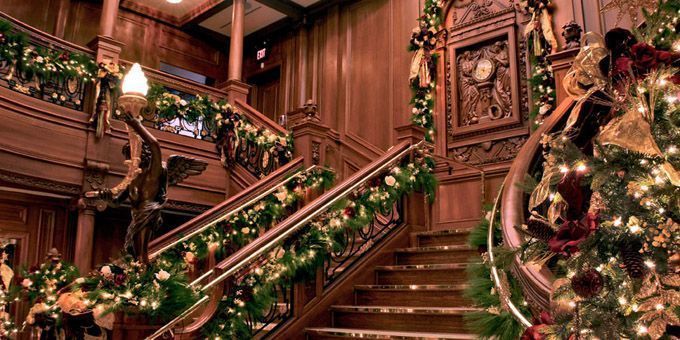 Titanic Christmas and Winter Celebration
You can't drive down the Branson Strip without noticing the giant Titanic Museum, which features a huge iceberg and a replica of the ship itself. During the holiday season, this magnificent museum is all decked out with beautiful period Christmas decorations that include festive red bows, softly glowing lights and beautiful ornaments. Visitors can experience just how Christmas might have been celebrated on the Titanic. The entire museum is filled with warmth and there are plenty of holiday items to pick up at the gift shop. Touring the Titanic Museum is fun and educational all year long, but during the holiday season, it's an entirely different experience.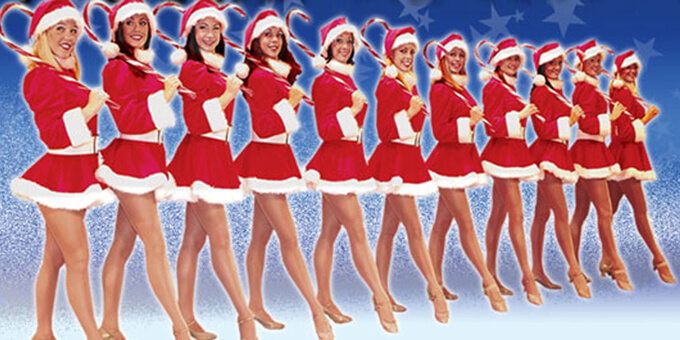 An extremely popular show in Branson is the Christmas Wonderland, which features dazzling choreography, over-the-top costumes and fantastic renditions of your favorite Christmas carols, including some songs from popular Christmas shows like "The Nutcracker" and "White Christmas." You'll definitely get in the Yuletide spirit with this high-energy show that features Christmas music, fun Rockette-like dancing and gorgeous scenery.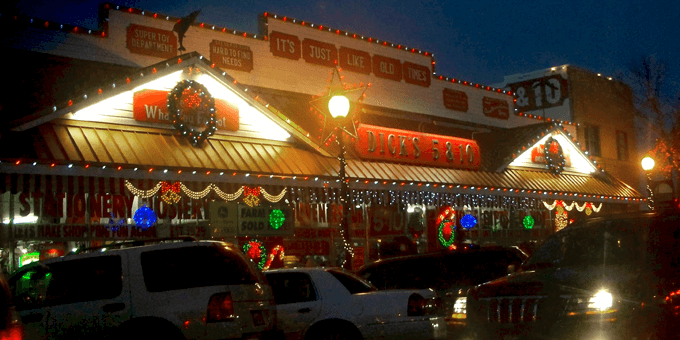 Dick's 5 & 10[3]
Branson is almost like a shopping mecca, with tons of malls, shopping centers and choices to help you fill out your Christmas list. However, we'd be remiss not to include Dick's 5 & 10 in our list of things to do and see. This little shopping center features tons of old-time charm with more than 50,000 gifts just waiting to jump off the shelves. In addition to some modern toys, this location has vintage toys, decorating options and more traditional five & dime style merchandise that will bring back memories of when these kinds of shops were common. All stores have items for Christmas, but Dick's Five and Dime is a great place to find something for that hard-to-buy-for person on your list. If nothing else, it's a good slice of Ozarks charm and shouldn't be overlooked. Dick's 5 & 10 is located in Historic Downtown.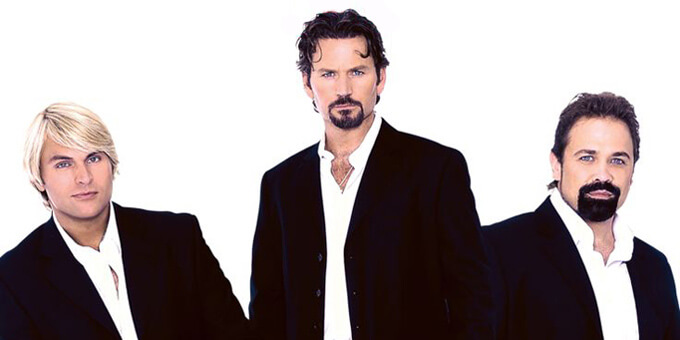 Country music isn't hard to find in Branson, Missouri, and many of the country shows are excellent. However, true country fans will melt at the deep Southern voices of the Texas Tenors. While this show features many of the same country and rock and roll songs you can hear throughout the year, there is a special section filled with holiday songs in honor of the season. You'll get to hear all of your favorite Christmas carols and contemporary songs sung with a classic country sound that will help get you in the Yuletide spirit.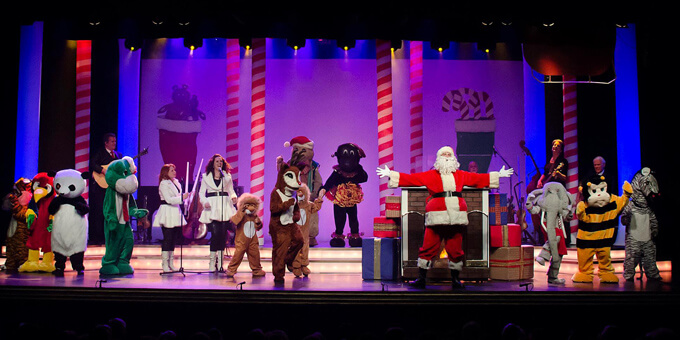 This talented local family offers a fantastic family-friendly Christmas show during the holiday season. While the first half of the show is the same as any other time of the year, the second half features Christmas classics, dancing, beautiful pieces from famous performances like, "The Nutcracker" and various other things that will have everyone clapping and singing along. The theater is decked out in festive holiday decor as well and this two hour show is a great family choice if you're in Branson. The Duttons have been performing in the area for years and have been on various TV shows including "America's Got Talent."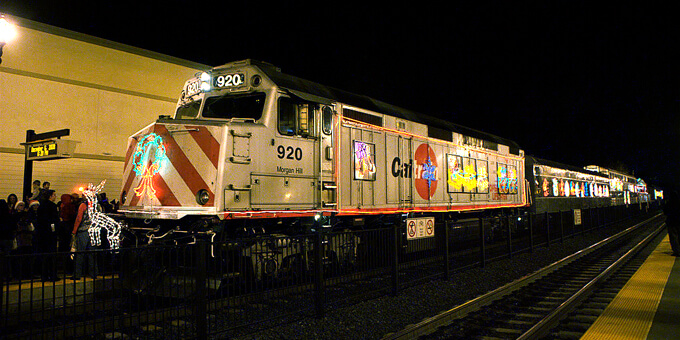 The Polar Express
Branson visitors can relive the magic of one of the most beloved Christmas stories, "The Polar Express" on the Branson Scenic Railway! Children (and adults) are encouraged to wear their pajamas as the train departs to pick up Santa at the North Pole for his rounds. A reading of the famous story will accompany the train ride, which lasts an hour and a half, and each child will get to personally meet Santa Claus and receive their own bell to ring to show they still believe in Santa. This charming event happens every year and sells out quickly, so be sure to reserve your tickets ahead of time.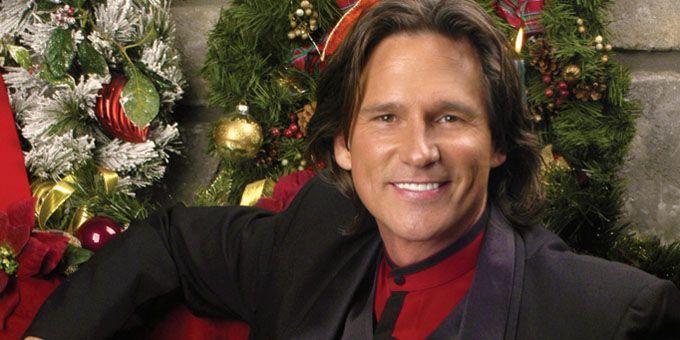 Billy Dean's 'Let Them Be Little' Christmas
Christmas is a time that is all about family, and while Branson itself features many family-friendly and heartwarming shows, Billy Dean's Christmas show is a must-see for country music fans. Dean has a passion for Christmas and his show invites the audience to share in the magic of Christmas and connect with their loved ones. This two-hour show features the award-winning country music star himself performing some of his most popular songs as well as fantastic renditions of Christmas carols. The comedian in the show, Jarrett Doughtery, is a riot and will bring lively Christmas cheer to the whole production.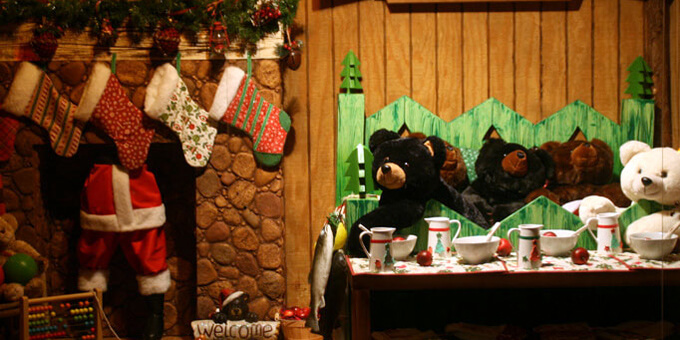 If you are a fan of Christmas lights and fun holiday scenes, then the Shepherd of the Hills Trail of Lights simply can't be missed. The 168-acre homestead is full of lighted animations and millions of little twinkling Christmas lights that will wow the whole family from the comfort of a warm vehicle. Once you've gaped at all of the fun Christmas scenes and lights, the trail winds up to Inspiration Tower, where glass elevators take you 230 feet up in the air to glimpse Santa's view of the millions of lights, animations, and figures. It's a magnificent sight to behold and will get anyone in the holiday spirit!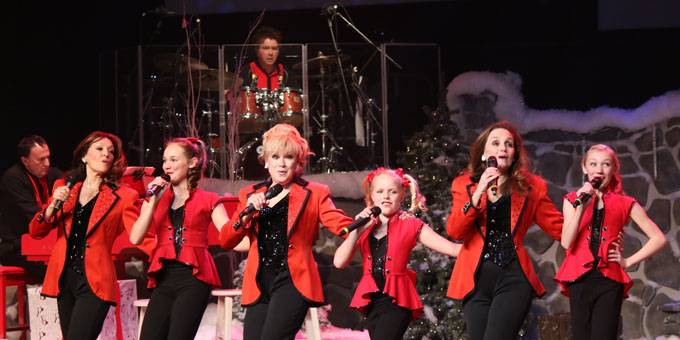 One of the staples of Branson for many years was Andy Williams himself. The great singer warmed the hearts of audiences worldwide with his charming voice, and while he has passed on, his legacy of spreading Christmas cheer has continued. Visitors shouldn't miss sharing in this two-decade-old tradition with a holiday variety show starring the Osmonds and the Lennon Sisters. The show is just over two hours long and features all your favorite Christmas tunes along with dancing and festive costumes. The Moon River Theatre has handicap access as well so the whole family can enjoy the show without a fuss.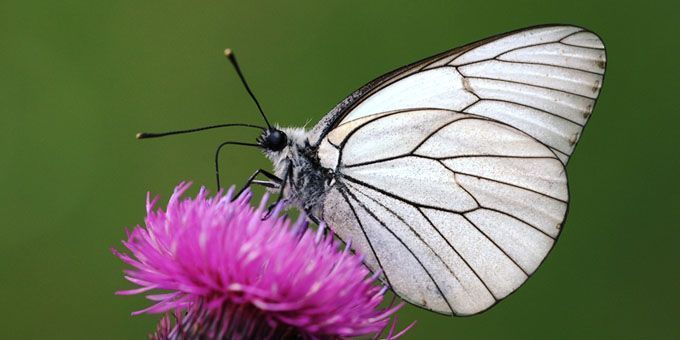 White Flight at The Butterfly Palace
Every winter, the Butterfly Palace in Branson is home to the beautiful White Flight exhibit which features thousands of white, green, and red tropical butterflies that will marvel visitors. Take photos by the live eighteen-foot-tall poinsettia plant and enjoy the majesty of these beautiful butterflies that will flutter about like live snowflakes as gentle Christmas music plays. Scattered throughout the dome are living statues of angels as well which make for great photo opportunities. The White Flight exhibit is only available from the First of November to the first of January and entrance includes a ticket to the Emerald Forest Mirror Maze which is on site.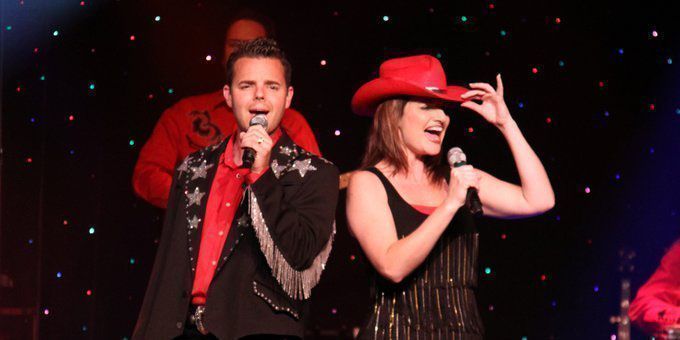 The hilarious and heartwarming Country Jamboree Christmas Show will bring a smile to your face and leave you in the true holiday spirit. With soaring melodies, lively dancing, and side-splitting humor, this Branson show is definitely worth the time and will leave you in the down-home holiday spirit so famous to the Ozarks. This Christmas show features many of the same songs that are performed year-round with the addition of some holiday flavor and some special Christmas tunes. This interactive show is great for the whole family.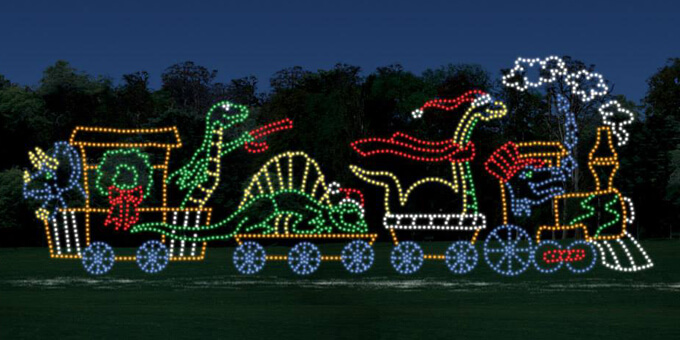 Branson's Gift of Lights[4]
There's nothing that will get you in the Christmas spirit like viewing fantastic twinkling light displays, and nowhere has better displays than Branson, Missouri! New in 2015, Branson's Gift of Lights features more than 300 brand new light displays of fun Christmas scenes to put visitors in the Christmas mood. Relax in your warm vehicle as you gaze in awe at the spectacular displays. Bring some cocoa to make the trip even better and don't forget the Christmas tunes! The drive-through attraction is located off the Shepherd of the Hills Expressway and will run through January 2. The price is $20 per vehicle, with an added charge for limos, mini-buses, and motor coaches.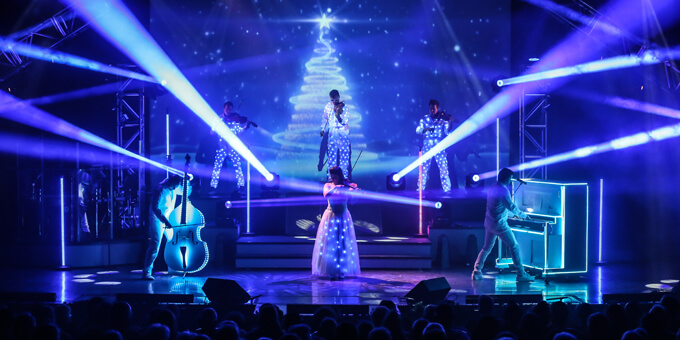 Branson is one of the show capitols in the United States, and so the options for fun Christmas shows is extensive. However, we simply had to include the Haygoods on our list. This extremely talented family group performs a range of genre songs and during the holiday season, and a full half of the show is filled with Christmas cheer. Aside from the expected Christmas carols, the group will sing fantastic renditions of classics like "Silver Bells" and "Have Yourself a Merry Little Christmas" to name a few. It's easy to fall in love with the harmonies, so Haygood fans should be sure to also check out Mad Mountain Kings[5], which features several of the Haygood family members.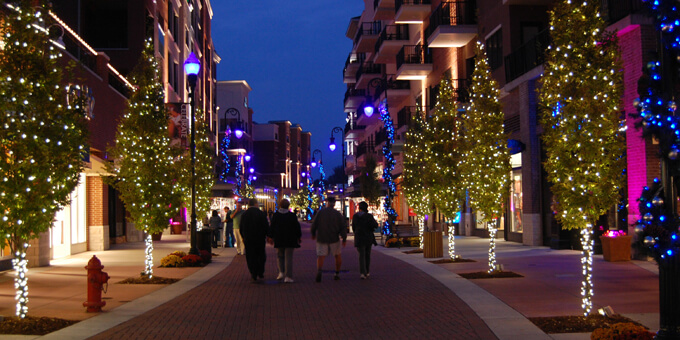 Branson Landing's Winter Wonderlanding
In honor of the most joyous time of year, Branson Landing is transformed into a Winter Wonderland. Featuring a fifty-foot-tall Christmas tree where Santa sits awaiting your child, Branson Landing is the starting point for several holiday parades and is the place to go for holiday cheer. With festive seasonal décor, holiday music, fantastic shopping for all your gift-giving needs, and thousands of twinkling lights, the Branson Landing is a huge part of Christmas in this Southern Missouri city. The Landing does have special holiday hours, so be sure to check those before going so you don't miss out on all the fun. You will want to set aside a day for this, as there are many shops to see and things to do.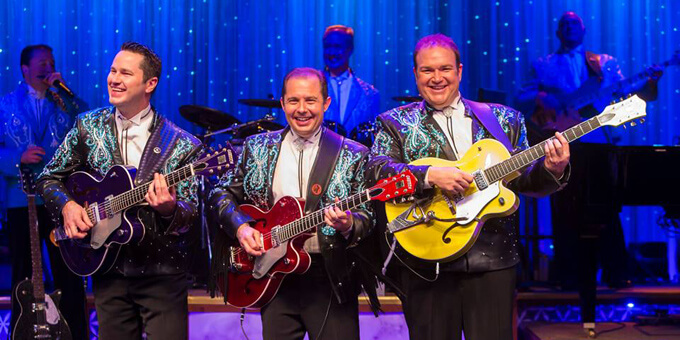 This family-centric gospel show has been in Branson for decades and is one of the staples of the show scene. The Presley's Christmas show is filled with hilarious comedy and inspiring music that will please the whole family. From famous gospel songs to fantastic renditions of contemporary Christmas favorites, this holiday show exemplifies Christmas in the Ozarks and is a great choice for an evening of good country music and entertainment. The festive Christmas costumes and stand-up humor will definitely bring a smile to your face as well.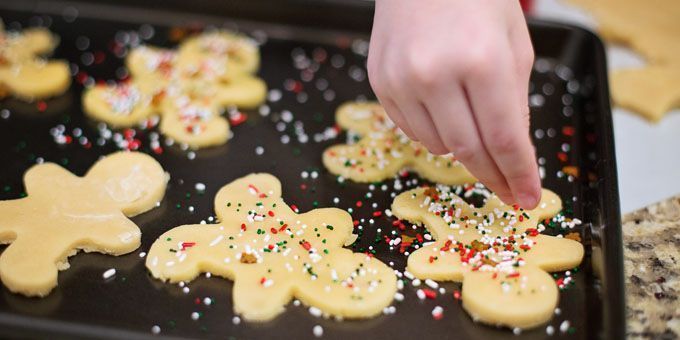 Santa's Workshop
For most people, Christmas wouldn't be the same without some delicious holiday cookies. If you don't live in the area or you're not a baker, then you can take your kids to Santa's Workshop so they can spend an afternoon decorating their very own cookies to get in the holiday spirit. While there, your whole family can meet Santa and make sure he knows exactly what to bring down the chimney. Don't forget to snap a photo with him! There are also various other Christmas activities and crafts for children at this fun small-town event. Held at the historic Downtown District, visitors can browse the quaint shops and pick up some unique holiday gifts as well.
Have you ever been to Branson during Christmastime? What is your favorite thing to do? Tell us about it in the comments, and don't forget to share with all your Branson friends!