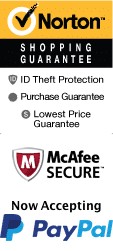 Christmas on the Trail Chuckwagon Dinner Show
Location: The Shepherd of The Hills Historic Homestead & Old Mill Theatre,
Christmas on the Trail Chuckwagon Dinner Show has closed, it is unknown if it will reopen again.


Experience lasts Approximately 3 1/2 hours: The Dinner and Show lasts Approximately 1 1/2 hoursTrail of Lights lasts Approximately 1 hour Inspiration Tower lasts Approximately 1 hour

Price Includes: Dinner and Show, Trail of Lights Tour, and a trip on the Inspiration Tower.

Appropriate for All Ages

Handicap Seating Options Available: Wheelchair Seating, Aisle Seating, Limited / No Stairs Seating

Both Cameras and Video Cameras are Permitted

Gift Shop On-site

View Menu
For an unforgettable Christmas show experience, Christmas on the Trail at Shepherd of the Hills offers a great chuckwagon dinner show with admission to the wonderful Trail of Lights, and access to the Inspiration Tower to view the Ozarks from above!
Enjoy a full and delicious Christmas dinner that will leave you absolutely stuffed. Then you'll gather 'round the warm and raging campfire scene onstage, set against a background of traditional live evergreen Christmas trees as the cast sings all of the classic Christmas carols that invite you to rediscover the holiday's true meaning. You'll enjoy hearing the familiar tunes with a country western twang as you celebrate a 1800s traditional Christmas. The next stop is Santa's magical Christmas Wonderland, which children can sit on Santa's knee and tell him what they want for Christmas.
Next, it's time to light up your season with a two and a half mile journey down The Trail of Lights, an almost two-decade long Branson Christmas traditional display full of lights, sound, and motion! This drive-through holiday trail features millions of colorful Christmas lights, as well as themed animated scenes including figures in village buildings and cozy cottages. You'll wind your way through the 160 acre Shepherd of the Hills Homestead and straight into a special Christmas family memory!
To finish off this heartwarming night, a complimentary cup of hot chocolate, coffee, or spiced cider will warm your belly before you take a ride 230 feet up in the glass elevator to the very top of Inspiration Tower, where a Santa's-eye view of the Trail of Lights from above will 'wow' you!
After experiencing 'Branson's biggest and best Christmas adventure', the Christmas on the Trail Chuck Wagon Dinner Show, both young and old alike will surely have visions of sugar plums dancing in their heads!
Reviews

Linda Martindale
Lincoln , NE
✓
Verified Traveler
It was ok. A little boring for our grandchildren.

Connie Goodwin
Bradley, IL
✓
Verified Traveler
Food was good. Show was pretty good. Christmas light drive was very nice.

Connie Anderson
Utica, MS
✓
Verified Traveler
We loved it. The food was delicious and plenty of it. I highly recommend this show.

David Landry
Lewisville, TX
✓
Verified Traveler
Dinner was good, bean stew was the best. I thought they played music during dinner but that's not the case, but the musicians are excellent. All around a good time so the 4 stars. Thanks