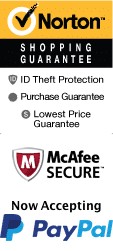 Shoji Tabuchi Show
Location: IMAX Complex and Little Opry Theatre, 3562 Shepherd of the Hills Expressway Branson, MO 65616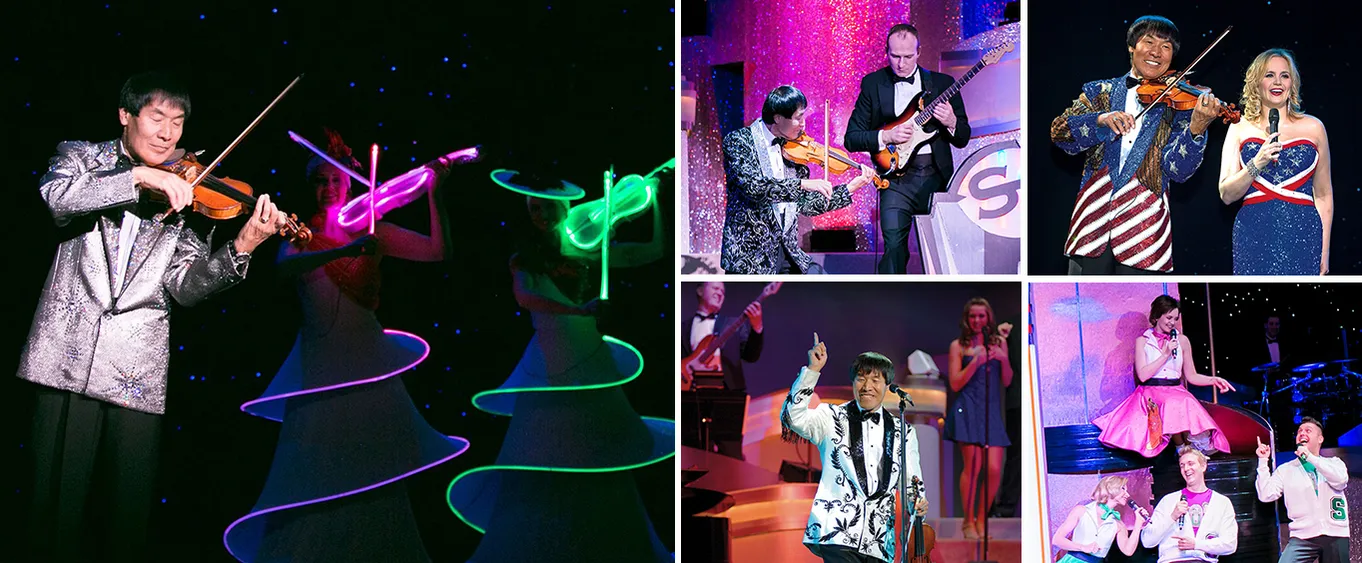 Catch Shoji Tabuchi as he brings his violin with him to the Branson MO stage to delight with his famous music show. Along with his wife Dorothy, and daughter Christina, this family truly embodies the talent and showmanship qualities that make it an outstanding, worry-free vacation in Branson MO.
This high-quality show promises top-notch performances that cover a wide variety of musical genres from classical, American country music, gospel music, 50's and 60's hits, and for fun, they even throw in some current selections. Shoji, a world-class violinist, has comprised a huge band of some of the most amazing professional musicians from around the world, and nearly every member holds at least one degree in music. Dorothy has worked with some of the best choreographers to showcase an elite group of dancers with dance routines that are truly a work of art. You'll see rope twirling cowboy numbers and polkas, to name a few of the treats. The show rivals any you would find on Broadway.
About Shoji Tabuchi
Born in Japan and hailing from Daishoji's Ishikawa prefecture, Shoji Tabuchi began learning the violin at only 7 years old. He got inspiration from American Country Music, and he even met American music star Roy Acuff in Osaka. By speaking with Acuff at the backstage area at his concert, he was able to get the inspiration and push he needed to move to America and begin his cross-country journey playing music concerts around the US. With an expansive career and tons of talent, he went on to play at the Grand Ole Opry just like Acuff. In 1980, he built his very first theater in Branson, MO. From there, he went on to create a show that Branson locals and visitors love, with nearly 30 years of amazing performances under his belt.
Enjoy a relaxing Branson MO vacation with the Shoji Tabuchi Show. This amazing performance allows guests to enjoy the best of Ozark Mountains music on a beautiful local stage. These concerts have everything from country to gospel and is sure to impress.
Reviews

Lucy Kay Robinson
Abilene, Texas
✓
Verified Traveler
"He is absolutely fantastic"
Just got back from branson and saw shoji's show for the third time. It is always wonderful. He is absolutely fantastic. Christina was there and she is truly a super singer and dancer. This show is always in great taste, wonderful talent, and beautifully done. The other performers are also sensational - learning to play the japanese drums and doing the drum line of a marching band. Shoji's life story is one of determination and success. This is absolutely the greatest. In fact, i can't wait to see it again.

Joyce & Dale Howard
TX
✓
Verified Traveler
"There is such a variety that everyone should find something to love about it. "
This was our 2nd time to see this show, and we loved it even more than the first time. There is such a variety that everyone should find something to love about it. I loved seeing christina so involved in the show, and her singing was very good. She was about 9 or 10 when we were here last. She sure grew up to be a very lovely young woman. The extras in the show are great and trained very well. So much goes into the production of every segment of the show, and i can't wait to see the christmas production. Loved the bathrooms. They are something to see. Thanks to all involved in helping the ladies out with so much space. Loved everything about the show--even shoji's humor.

Allan and Cynthia Barton
MO
✓
Verified Traveler
"We really enjoyed the show and the theater."
We really enjoyed the show and the theater. Mr. Tabuchi has such a pleasant way about him, very charming. We didn't get to turn in our comment card to them, but would appreciate you letting him know that christina's patsy klein song in the set that was called classic country was just terrific. He should have her do a whole set just of patsy's songs. The whole show was very entertaining and a good pace. Lots of things going on, but not overdone. Loved the ladie's room!

Barbara Barrow
MO
✓
Verified Traveler
"Totally loved the show."
Totally loved the show. We took a trip to south dakota and met other fans of this show. Everyone i have ever spoken to and mention shoji's name has always raved about how great an entertainer he is and what a wonderful show. I especially love that he has a live band. They add so much to the overall effect. So many people now only have canned music. I was so blessed with the entire program. I like that he involves the audience and band members in his routine on stage. What an entertainer. I'm planning to return again this christmas season.
Frequently Asked Questions for Shoji Tabuchi Show:
Approximately how long is it?

It is approximately 2 hours.

In what theater is it held?

It is held at the IMAX.

What type of parking do you have?

Parking is free.