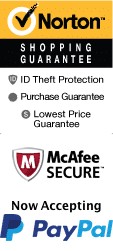 Clay Cooper's Country Music Express
Click for More Information

Exclusive Online Offer: Family Pass Available
(Must purchase in advance online or toll-free at 1-800-987-9852)
Location: Clay Cooper Theater in Branson MO, 3216 W 76 Country Blvd Branson , MO 65616
1-800-987-9852
Chat Now
Enjoy a variety of talented and amazing performers at the Clay Cooper's Country Music Express, a fun music show including dancing, vocals, bass playing, country gospel, showmanship, and more. With a variety of music hits of multiple genres, the whole family will love coming out to see this fabulous show in the Ozarks. The live band and music on stages help make this an unforgettable show for all.
The show features rock n roll, country rock, patriotic songs, and other live music by the very talented band. Played in the Clay Cooper Theatre, a 24-member cast of veteran performers brings a high energy variety show that will have the whole audience laughing, singing, and tapping their feet along to the music. Featured performers include the talented comedian Matt Gumm, a group of 11 dancers; and Colt and Caden Cooper, Clay's sons, who are beginning to follow in their father's footsteps.
About Clay Cooper
Clay Cooper has such a likable personality and has been a Branson favorite for many years. He had his first experience singing at the Wylie Opry at the young age of fourteen. At the age of 16, he got his start in Branson performing with the band the Texas Gold Miners. He then went on to make a name for himself in the Ozarks by singing and playing bass and starred in a variety of Branson shows including Buck Trent, Down Home Country Show, and the Ozarks Country Jubilee. And now his biggest success is owning his very own Clay Cooper Theatre and bringing fun and spectacular entertainment to audiences every week. Be sure to say to this friendly entertainer after the performance as he heads to the lobby for a meet and greet for all who attend.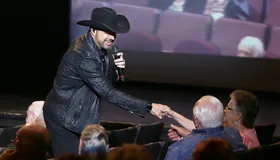 Clay Cooper Ozark Mountain Christmas
Enjoy joyful holiday music to celebrate the season at the Clay Cooper Theatre. This awesome show allows guests to enjoy the incredible performing talent of the Clay Cooper cast as well as joyful music to ring in the Christmas feeling in your heart.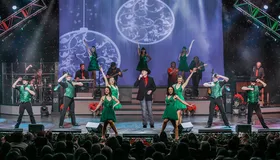 Clay-Goods JamborEVE
Enjoy a massive balloon drop and welcome in the new year with Clay Cooper's Country Express and The Haygoods! You'll enjoy an incredible evening of family-friendly New Year's Eve entertainment filled with hors d'oeuvres, a cash bar, and one-of-a-kind entertainment. This is one New Year's Eve party that you will not forget!
Everyone will love the entire performance filled with comedy entertainers and wonderful live music at Clay Cooper's Country Music Express! Bring the whole family as it is welcome to all ages and the comedy and commentary are family-friendly. The performance is worth a standing ovation with their spectacular music talents and great personalities of the cast. You will want to return each trip to Branson and will never forget this high-energy show!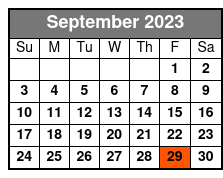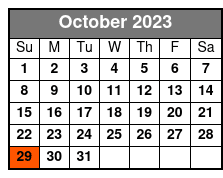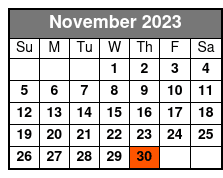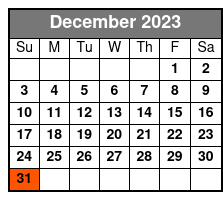 Options:
Clay Cooper's Country Music Express
Available Now until 10/29/2023 View Detailed Schedule
Includes admission to Clay Cooper's Country Music Express.
Reviews

Susan Beard
Apollo, PA
✓
Verified Traveler
"This was our favorite show."
This was our favorite show. Clay was really a nice guy, and spent lots of time with the audience. We were in the first row and found ourselves being part of the show. The comedians were good, singers great, and his son was absolutely adorable. We will definitely return to this show. Brought home cd's and a dvd to help relive the experience

Marsha and Hugh
Buffalo, New York
✓
Verified Traveler
This was our first show of our first visit to branson and it turned out to be the highlight of our stay! What a talented young man with an equally talented cast, each one of whom seemed to be enjoying their time together as much as we enjoyed watching them. We were fortunate to have front row seats which gave us an opportunity to interact with clay. When clay asked my husband if he ever sang love songs to me he got a negative response. Clay made sure that i got serenaded. We've watched that part of the dvd over and over.(yes, you can buy a dvd of the show you attend!) clay cooper was a new name to us when we arrived in branson, but you better belive his show will be at the top of our list when we return. We'll enjoy watching his darling four year old son colton as he blossoms in show business.

Ron and Charlene
Loveland, Colorado
✓
Verified Traveler
"So much talent in one show "
My wife and i have been coming to branson now for many year's, and the first time we heard clay cooper sing we knew he was the real deal. We have followed him through out the year's and never miss going to his show at least twice when we are in town. So much talent in one show is amazing. Clay and tina keep up the good work. God bless you and your cast.

Sheila & Randy
Rome, GA
✓
Verified Traveler
"One of the best we've EVER seen"
One of the best we've ever seen, including some of the finest artists in pigeon forge,tn. There is variety sprinkled throughout the show that brings about lots of fun and laughter yet there are beautiful tributes to some great legends. The talent is fabulous and everyone on stage seemed to really enjoy what they were doing. Of course little colt is the star of the show. He's just simply amazing and not only is he an adorable young man but so very brilliant. We definitely will go see the show again when we come back to branson. I especially enjoyed the conway twitty songs. Clay was so good on those songs that i could have sat there for the 2 hours listening to nothing but conway.
Frequently Asked Questions for Clay Cooper's Country Music Express:
Approximately how long is the Clay Cooper's Country Music Express?

The show lasts approximately 2 hours.

In what theater is the show held?

The show is held at the Clay Cooper Theatre.

Do the performers of the Clay Cooper's Country Music Express sign autographs and meet the audience after the show?

Yes.

What is the length of intermission at Clay Cooper's Country Music Express?

Intermission is approximately 15 minutes.

What type of parking do you have?

Parking is free.

What is the dress code?

Dress code is casual.
Book Now!

Exclusive Online Offer: Family Pass Available