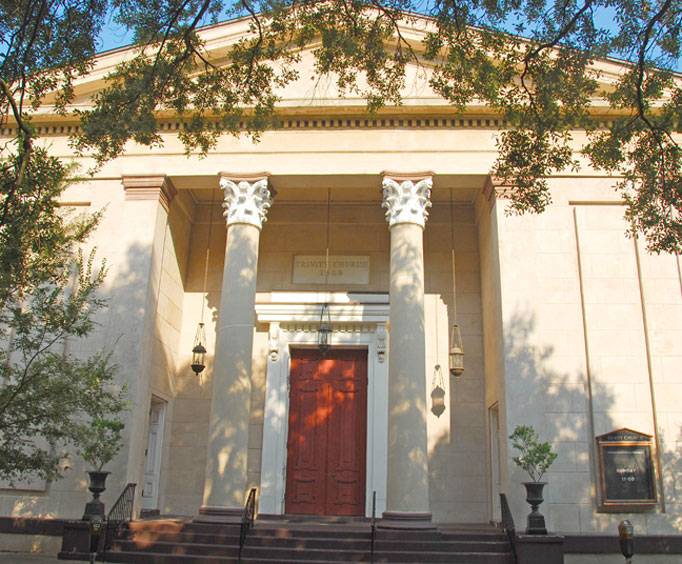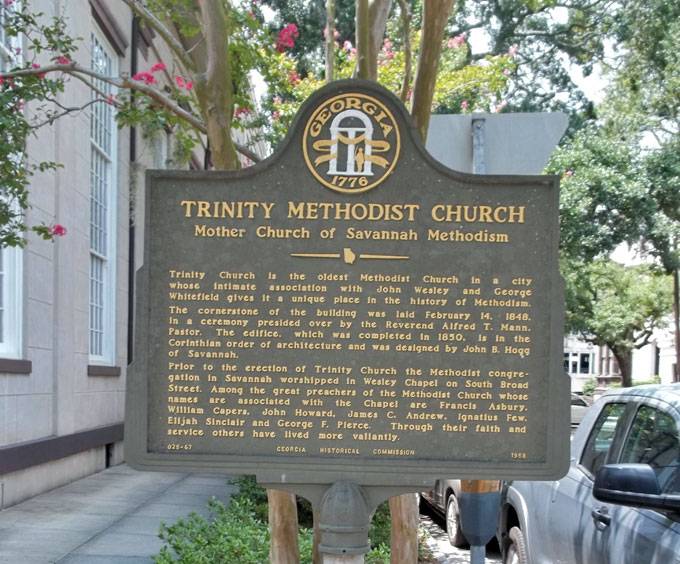 Trinity United Methodist Church in Savannah, GA
225 West President Street Savannah , GA 31401
Visitors are warmly greeted at this exquisitely beautiful house of worship! Fondly termed the "Mother Church of Savannah Methodism," it's the first of its denomination in the city. The building's architecture reflects the pillared Greek Revival style. Ruby red carpeting is a vivid contrast to brilliant white columns and pews. The altar is majestically framed in gold organ pipes. Exhilarating concerts are hosted year-round.
Trinity has a poignant history. The original church was built in 1850, within the garden of a local family. In 1927, an education building was constructed adjacent to the sanctuary. Fire razed the annex in 1991, but the prompt response of the fire department saved the sanctuary from total ruin. However, extensive water and smoke damage rendered it unusable for nearly two years. Restoration of the church spanned a 14-year period. The building has received an Award of Excellence from the Historic Savanna Foundation.
Friday lunchtime concerts feature world-class performing artists. Music genres include Classical, Country, Folk, Pop, Blues, and Jazz. State-of-the-art sound and lighting create an enthralling backdrop. The 30-minute performances begin at 12:15pm. Periodic evening recitals are also conducted. Concerts are free, but donations are gratefully accepted, dedicated to church preservation.
Sunday worship takes place at 11am. Inspiring services are enhanced by the glorious music of the acclaimed choir and pipe organ. The congregation is warm and friendly.
Savannah is one of the most picturesque cities in the world. The Historic District enchants with colorful gardens, cobblestone streets, and grand oak trees laced with silvery moss. Trinity Church sings within the heart of Savannah, welcoming guests with open arms.