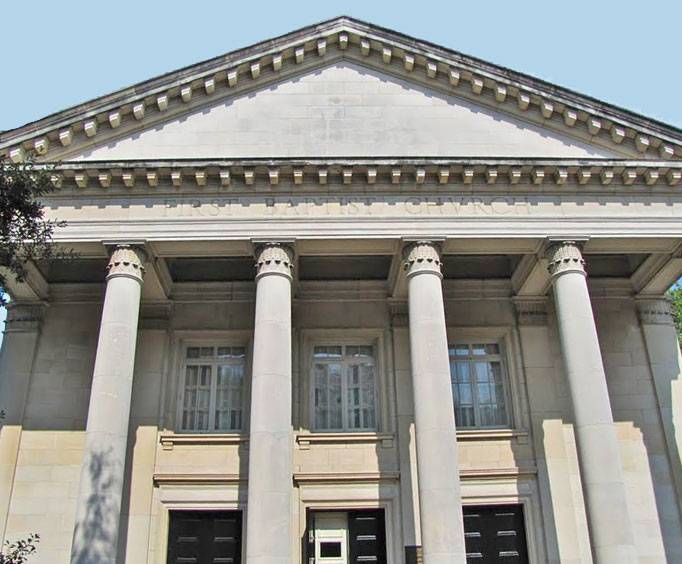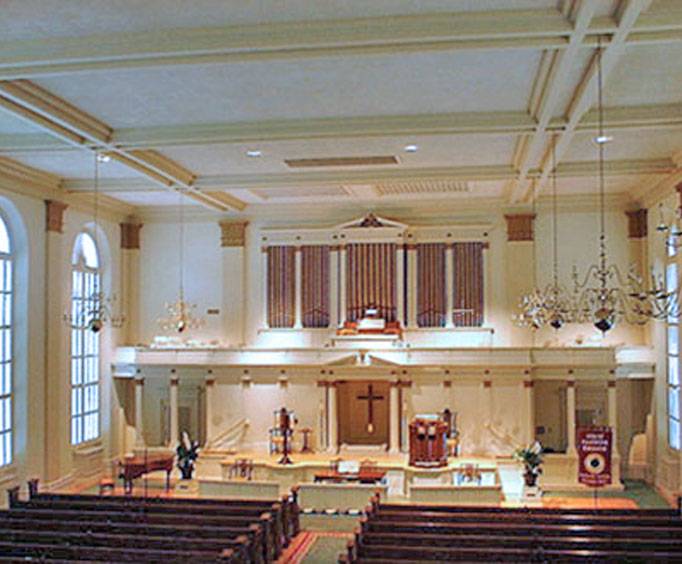 First Baptist Church of Savannah, GA
223 Bull St Savannah, GA 31401
The First Baptist Church of Savannah, Georgia, is a church congregation that exists to serve the community of Savannah and to worship God together. The church seeks to shepherd the young and old alike and extends its ministries through music, Bible study, and family care.
As a church that serves Savannah, there are many ministries offered weekly that many may participate in. On Sunday mornings, Bible study and corporate worship service are available for all ages. The Bible study time is organized into classes for people in various age groups. Also, the corporate worship service is located in the main sanctuary and involves prayer, worship through singing, and worship through preaching. Wednesday evenings are filled with activities for everyone in the family. From youth choir called Joyful Voices to Children's and Youth Gatherings, First Baptist Church has organized fun for the children on Wednesday nights.
In addition, serving the community and the world through mission work is at the heart of this church. While extending help to those throughout Savannah, First Baptist Church is focused on encouraging young girls through a program called GERL and supporting those serving children in the foster care system, as well as many other mission programs. Also, the church is involved in helping churches and missionaries overseas.
Though First Baptist Church was chartered in 1800, the church has called Chippewa Square in historic downtown Savannah home since 1831. Because it has been serving the community for over 200 years, this church is a place to visit and experience.


By Date: