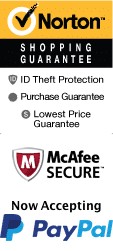 Walking Tour in Savannah Historic Church
E Bryan St & Bull St Savannah, Georgia 31401
1-800-987-9852
Chat Now
If you're looking for a unique and informative way to explore Savannah's history, the Walking Tour of Savannah Historic Churches is the perfect activity for you! Located in the stunning Historic District of Savannah, you'll have the opportunity to experience some of the most breathtaking and historic church buildings in the city.

Led by a knowledgeable and friendly guide, guests will walk approximately two miles while learning about the rich history of the city through its architecture and religious landmarks. During the tour, you'll witness the stunning interiors of these iconic churches, each with its own unique story and connection to Savannah's past.

Highlights of the tour include a visit to the stunning Cathedral of St. John the Baptist, the oldest Roman Catholic church in Georgia, and the Andrew Low House, a National Historic Landmark that served as the home of Juliette Gordon Low, the founder of the Girl Scouts of the USA. You'll also visit the Independent Presbyterian Church, the site of a historic Civil War siege and one of the oldest Presbyterian churches in the South.

Throughout the tour, you'll be surrounded by gorgeous Gothic and Victorian architectural styles, adorned with stunning stained glass windows, vaulted ceilings, and intricate wood carvings. The tour lasts approximately two hours, with plenty of time to stop and take photos or ask the knowledgeable guide any questions you may have.

This walking tour is perfect for solo travelers, couples, or groups of friends interested in experiencing Savannah's rich and diverse history while marveling at some of the most beautiful and significant churches in the city.

In summary, the Walking Tour of Savannah Historic Churches is a fantastic activity that offers guests a unique opportunity to explore Savannah's past and architectural beauty. With a knowledgeable guide, stunning churches, and a two-mile walking tour, it's the perfect experience for those interested in history and architecture. Don't miss out on this unforgettable activity during your visit to Savannah!
Book Now!