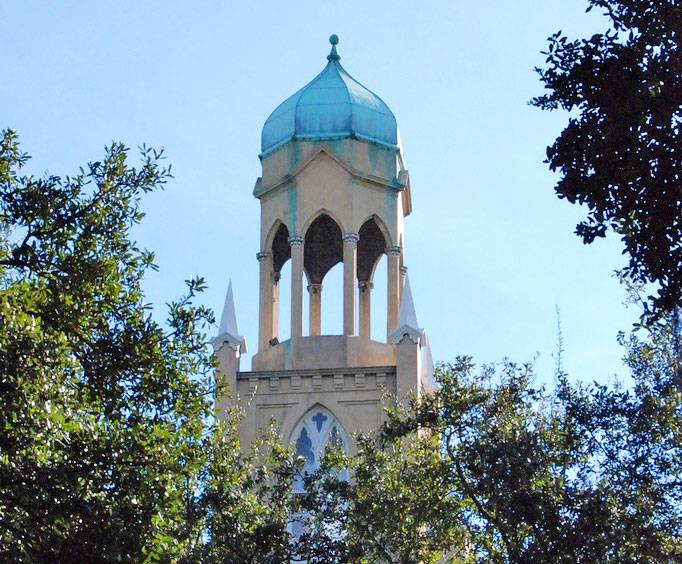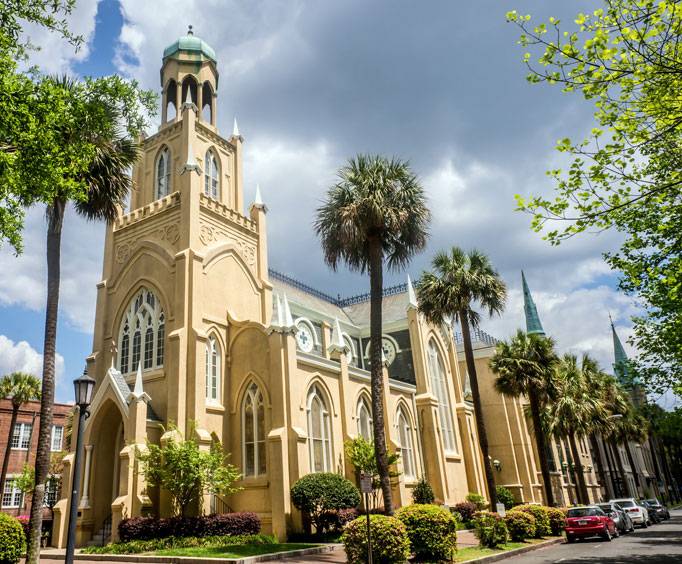 Temple Mickve Israel in Savannah, GA
20 E Gordon St Savannah, GA 31401
Nestled in the heart of the Historic District South of Savannah, Georgia, the Temple Mickve Israel holds plenty of historical significance for American Judaism. This synagogue is tied to the first Jewish congregation that formed in the state of Georgia. Temple Mickve Israel is open for religious services, and this synagogue also has a museum with fascinating exhibitions.
The story of Temple Mickve Israel began with the arrival of Sephardic Jews into Savannah during the early 1700s. These well-to-do Jews came from London into Colonial America in search of religious freedom and economic opportunities. Originally, these Jews opened a synagogue on Monterey Square. By the late 1800s, the Congregation of Mickve Israel opened the current Temple Mickve Israel, an impressive edifice with a beautiful Gothic-style facade. Therefore, this synagogue stands as one of the most prominent places of worship in Savannah in terms of historical and architectural value.
Throughout the generations, Temple Mickve Israel has grown into an important venue for Reform Judaism in North America. The museum at this synagogue features detailed presentations about all of the rabbis who have served the congregation throughout the years. Visitors can also learn about the customs and traditions of Jews from various denominations that thrive all over the world and not just the United States.
The Temple Mickve Israel is nested in between historic squares in Downtown Savannah including Calhoun Sqaure and Monterey Square. Additionally, this synagogue is only steps away from Forsyth Park, one of the largest and most beautiful urban green spaces in the city. A visit to the Temple Mickve Israel immerses visitors in the rich heritage of Judaism in North America since colonial times.