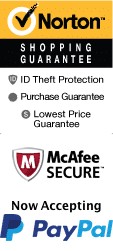 Savannah's Candy Kitchen is known for their down home southernstyled sweetness.
The originating family operated Candy Company is located on historic River Street in Savannah, Georgia. Stan "The Candy Man" Strickland grew up in Woodbine, Georgia where his mother worked in a candy factory. She would even make these sugary creations at home and would teach her son, her secrets. His mother cherished cooking and baking and believed it to be an art form.
Stan shared his mothers' passion and decided to create Savannah's Candy Kitchen so he could share their passion with the community! Founded in 1973, the original location began to boom and is now the city's oldest candy store. The demand was so high that Stan had to expand without losing the fresh and homemade creations that he is known for . The original location is now over 4,200 square feet and is run by Stan's children. Stan "The Candy Man" operates a location just down the street since 1990. Stan also expanded the business to Savannah's City Market, the Atlanta Airport, Charleston, and Nashville.
The numerous clients who have come to cherish these Southern family- oriented areas, desire the nostalgic experience and wide assortment of desserts! They are known for their pralines; turtles, bakery goods, chocolates, gourmet popcorn, and sugar coated nuts. A couple of the things that have made the Best Sellers list incorporate; Pecan Pralines, Pecan Pies, Gopher Turtles, and Divinity Candies. Savannah's Candy Kitchen additionally offers blessing tins; blessing bushels and blessing towers for any exceptional event.
From his mother's kitchen to the multi-location company, candy and memories are made from scratch!