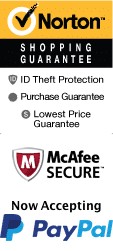 The following tours go by River Street Market Place:
12/4/2023 - 11/30/2024
Get a wondrous look into Savannah's most famed locales with the Savannah Historic Overview Trolley Tour, a unique historical tour.
The following tours visit River Street Market Place:
12/4/2023 - 11/30/2024
With the Savannah Historic Hop On & Hop Off Tour, you can see all the sights this quaint city has to offer at your own pace with this hop on & hop off tour.
The River Street Market embodies Savannah's love of history, which is reflected in the wondrously re-created sheds that stood on River Street in the mid 1800s.
Today, you can experience the market place's charming atmopshere and old-fashioned hospitality while you peruse the wares in an open-air market on the river. This provides a unique international shopping experience as you browse through over 50 shops offering unique items from Ireland, Costa Rica, Australia, Nepal, Peru, Japan, Viet Nam, China and of course, the South.
Savannah has one of the biggest Historic Districts in the United States, with thousands of architecturally significant buildings nestled under giant live oaks hung with Spanish moss. Known as the Hostess City of the South, Savannah attracts visitors from across the country and around the world.
Hours of Operation
The River Street Market Place opens 7 days a week at 10 a.m., and it closes at 6 p.m. Sunday through Thursday and at 7 p.m. on Friday and Saturday.