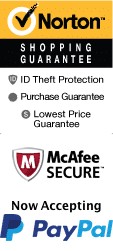 The following tours visit Kehoe House:
11/28/2023 - 12/31/2023
Adventure to Georgia today for a variety of haunted ghost walking tours that are some of the best tours in the area. See why Savannah is viewed by some as America's Most Haunted City with this riveting evening walking tour through some of the most haunted buildings in the area while hearing some of the gritty tales of the city's past.
In 1842, at the age of ten, William Kehoe emigrated to America from County Wexford, Ireland, with his mother, father, four brothers and three sisters in tow. The family settled in the Old Fort District of Savannah with other Irish immigrants. William apprenticed in an iron foundry and worked his way up to become a foreman. Eventually, he bought the foundry, then located east of Broughton Street. After World War I, he built a new foundry on the riverfront and quickly became one of Savannah's most successful and prominent businessmen.
In 1868, William Kehoe married Anne Flood and the two quickly started a family. Their first address, also on Columbia Square, was 130 Habersham Street. As his business and family grew, Kehoe built a larger, more grand and stately home. He liked the Historic District so much that he purchased the southern half of the lot, located diagonally across the street, for $950. The Kehoe House was designed by DeWitt Bruyn, and was built at the cost of $25,000. The home was completed in May of 1892, whereupon Mr. and Mrs. Kehoe and their ten children moved into their new home.
Mr. Kehoe's heirs sold the house in 1930. In the thirty years following the sale, the property was used as a boarding house, funeral parlor, and held for a time held by Alabama and New York Jets football star, Joe Namath. In 1990, Mr. Namath sold the property, and after a two year renovation, the property opened as a Historic Bed and Breakfast Inn; The William Kehoe House. The property was sold again in 2003. It was purchased by its current owner, HLC Hotels, in May of 2007.