YOUR PEACE OF MIND IS OUR TOP PRIORITY
Should you need to cancel at any time, you have up to 48 hours from your vacation start date to do so for a 100% future travel credit.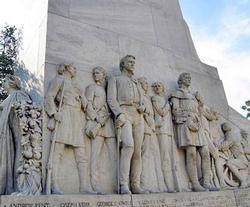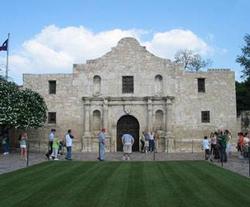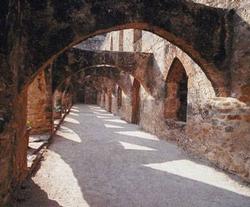 The Alamo in San Antonio TX
300 Alamo Plaza San Antonio , TX 78205
(5.0)
Based on 19 reviews ↓
The following tours visit Alamo:
The City Sightseeing Hop On & Hop Off Tour is the way for the entire family to enjoy everything that Alamo City has to offer, such as seeing all the fun attractions and activities approximately nearby with this hop on & hop off tour experience.

Alamo is a Tour Stop / Pick Up for the following tours:
Visitors won't forget their time at the Alamo, located close to the heart of downtown San Antonio.
This landmark is made famous by the legendary battle that was fought during a 13 day siege by General Santa Anna, commanding his Mexican troops. During the Battle of the Alamo, the Mexicans largely outnumbered the Texans, but the Texans withstood them for almost two weeks, receiving no more than 100 reinforcements. Inside the Alamo were famous defenders such as James Bowie, William Travis and Davie Crockett.
The Alamo was originally the home of several missionaries who worked to convert the surrounding Native American tribes to Christianity. They worked at this task for approximately 70 years. The Alamo was originally named Mission San Antonio de Valero, and served as a mission for many years, before, in the early 1800s, it was temporarily converted to a stronghold to defend against the Mexican attack. The 4.2 acre complex is well-known to Texans and serves as one of the proudest moments in their history.
Visitors can tour the Alamo almost any day except for Christmas and Christmas Eve, and there are plenty of detailed old artifacts on display, such as muskets and rounds that were used during the original battle. There are a few published works, and visitors can venture out into the open garden area behind the entrance where troops held their ground.
The gift shop is part of the Alamo as well, and visitors can find plenty of trinkets relating to the battle as well as other apparel, books, jewelry and even toys.