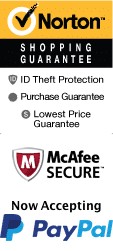 San Antonio Small Group Walking Tour with Riverwalk Boat Cruise
300 Alamo Plaza San Antonio, Texas 78205
1-800-987-9852
Chat Now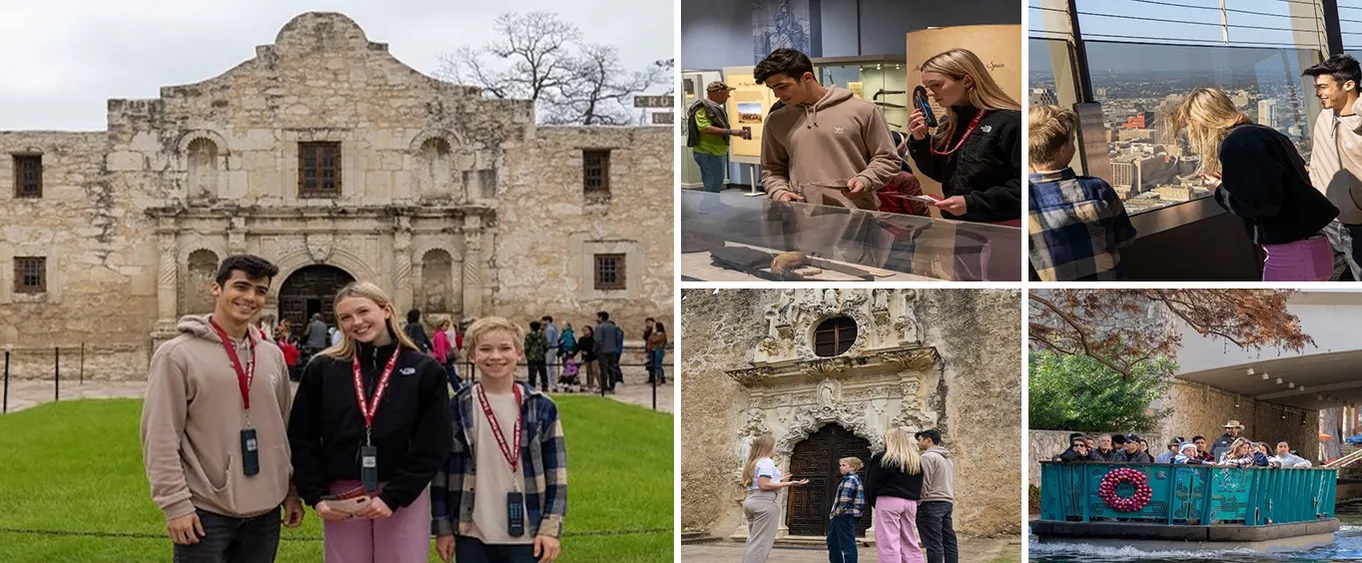 Embark on a captivating journey of rich history and modern charm with the San Antonio Small Group Walking Tour, combined with a whimsical Riverwalk Boat Cruise, in the heart of Texas's vibrant city, San Antonio. This unforgettable escapade seamlessly merges past and present, making it an unparalleled treat of experiences for families, couples, or solo travelers alike. This unique attraction offers you breathtaking views, countless photo opportunities, and a plethora of knowledge about San Antonio's rich historical fabric, accompanied by the soothing tranquility of a scenic boat cruise.
As the tour embarks, let your feet lead the way through the bustling streets of San Antonio. A friendly and knowledgeable guide will accompany you, sharing captivating stories engulfing each street corner, monument, and landmark. The tour highlights various historical sites, such as the Alamo, the charismatic King William Historic District and the vibrant Public Market. This engaging walking experience averages around 2.5 hours and covers approximately 1.5 miles of the city terrain, providing ample opportunities to marvel at San Antonio's picturesque architecture and indulgent culture scene.
Your guide will take you on an exploration of San Antonio's River Walk, the city's most vibrant and animated location. Here, you'll board a boat for a delightful and serene cruise. With enthralling narratives by your guide, the 35-minute cruise sails past lush landscapes, colorful murals, and exquisite buildings, allowing for a brand-new perspective of the city. The combined virtues of a guided walking tour and the charm of the boat cruise render this experience to be one of a kind.
The San Antonio Small Group Walking Tour and River Walk Boat Cruise holds acclaim for its commitment to bringing San Antonio's multifaceted history alive. Your guide is not only well-versed in sharing the intricate details and trivia entwined with each location but also captivates the audience with riveting storytelling, making history a thrilling learning experience. This tour distinguishes itself from other city tours not just in its content and execution but also its passionate commitment to leaving a lasting imprint on its participants.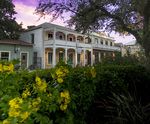 Stop at
La Villita Historic Arts Village
Visitors to San Antonio can experience some incredible sights and sounds at La Villita Historic Arts Village. Visitors can discover numerous vendors selling wonderful traditional food, jewelry, homemade crafts, and other products here. You can browse more than 25 stores and galleries. The National Register of Historic Places also lists this village.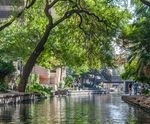 Stop at
San Antonio River Walk
Explore the Riverwalk to uncover all of San Antonio's most notable attractions, historic hotels, landmarks, boutiques, eateries, and more. There are so many ways to enjoy the San Antonio atmosphere, and the Riverwalk is home to places like the Alamo, San Fernando Cathedral, and La Villita.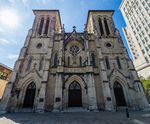 Stop at
San Fernando Cathedral
This stunning cathedral is a historic marvel that gives insight into San Antonio's roots and culture. Guests will be able to enjoy the gorgeous beauty of the architecture while admiring the landscaping and the beautiful surroundings. The cathedral itself was finished in the 1850s, making it one of the oldest buildings in the city. Additionally, it pays homage to the Roman Catholic architecture that was popular during that time period.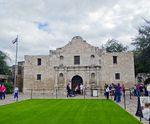 The Alamo is, of course, one of the most historic and notable places in San Antonio. Discover the fight for Texas' independence with a visit here. You can uncover the history of San Antonio through its detailed infographics and displays while walking the grounds that survived the bloodiest battle of Texas.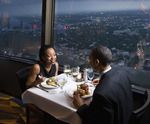 Stop at
Tower of the Americas
Want to see San Antonio from one of the most impressive vantage points? Be sure to visit the Tower of the Americas. This towering structure gives some insane views of the city below, and guests can even enjoy a bite to eat at the revolving restaurant. For panoramic views, some great food, and attractions like a 4D Theater, a visit to the Tower of Americas offers so much adventure.
Whether you're a history buff, an ardent photographer, or simply a curious traveler, the San Antonio Small Group Walking Tour with Riverwalk Boat Cruise is a promising escapade that will unveil a charming blend of history, cultural diversity, captivating storytelling, and breathtaking views. You'll return from this adventure with not just mere memories, but tales that will last a lifetime. So, get ready to lace up your walking shoes, bring along your sense of adventure, and prepare to be spellbound by the enchanting allure of San Antonio as seen through the lens of both its past and its present.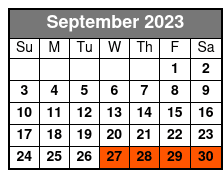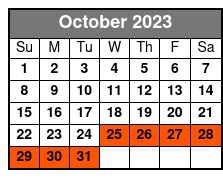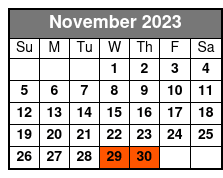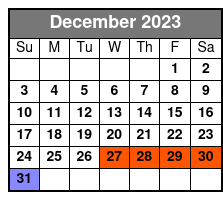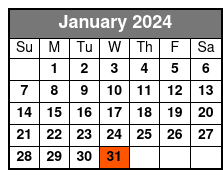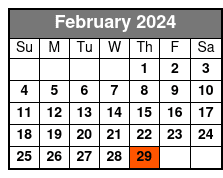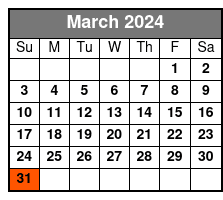 Frequently Asked Questions for San Antonio Small Group Walking Tour with Riverwalk Boat Cruise:
What methods of transportation does the San Antonio Small Group Walking Tour with Riverwalk Boat Cruise use?

This is a walking tour.

Is there any walking involved?

Yes. There is approximately 1.5 miles of easy walking done on this tour.

Approximately how long does the San Antonio Small Group Walking Tour with Riverwalk Boat Cruise last?

It lasts approximately 4 hours.

For what ages is the tour appropriate?

Great for all ages.

What type of dress & footwear are recommended?

Wear comfortable shoes.

Where does the tour meet?

300 Alamo Plaza, San Antonio, TX 78205, USA
Book Now!