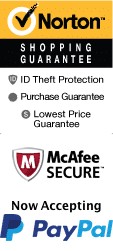 Electric Bike Missions Tour in San Antonio
403 Blue Star San Antonio, Texas 78210
1-800-987-9852
Chat Now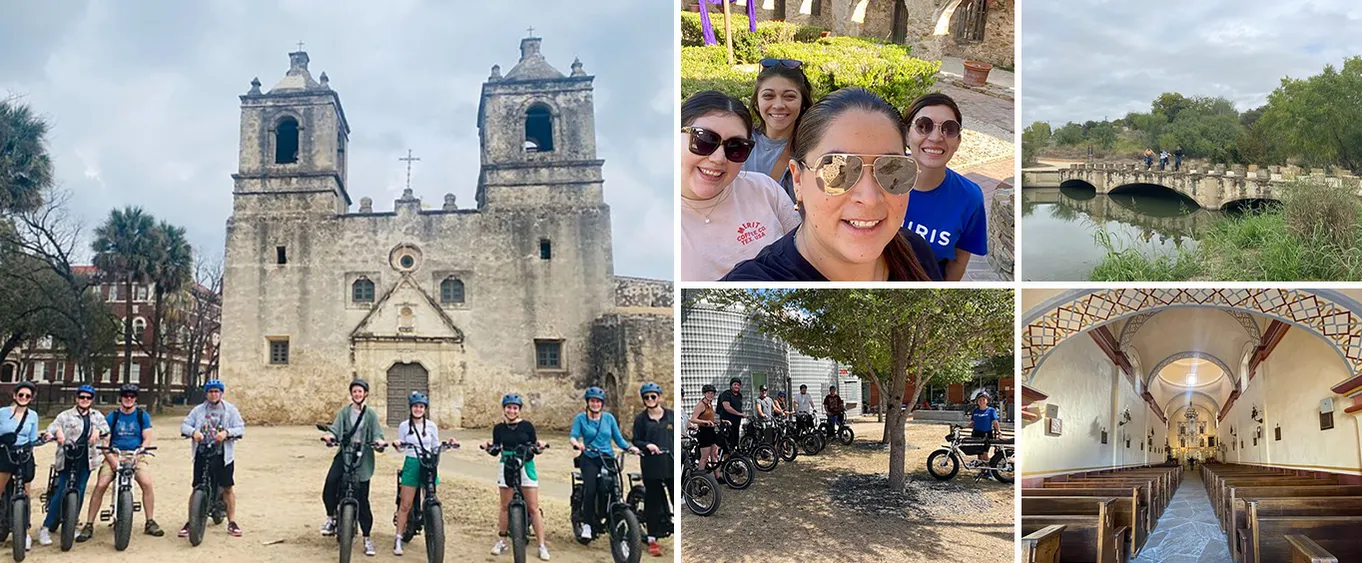 Experience the beautiful city of San Antonio, Texas, in an entirely new and electric way with Electric Bike Missions Tour in San Antonio. Imagine breezing along scenic routes, past historic missions and picturesque landscapes on a state-of-the-art electric bike. This is a unique way to explore the rich history and vibrant culture of the city, infused with a definite thrill of modern technology and adventure.
Here's a sneak peek into what this tour entails. With rides that extend over ten miles, the tour will take you through five important and aged-to-perfection missions of San Antonio. And don't worry about logistics - a seasoned guide will ensure your trip's smooth sailing. The ride offers convenience and comfort, requiring only that participants wear comfortable clothes and a yearning for adventure. Let the electric bike do the work while you soak in the beautiful landscapes, historic architecture, and notable landmarks, which teem with stories and fascinating facts.
Now onto what you'll witness on this electrifying journey - starting from the renowned Alamo, the tour extends to four other missions namely San Jose, Concepcion, San Juan, and Espada. As the comprehensive tour provides you with a one-of-a-kind experience, expect to be sucked into a time portal that displays the city's past, present, and a sneak peek into the future. The effortlessly navigable bikes allow you to gain a unique perspective of these sites, unlike any conventional walking tour. Feel the wind in your hair as you traverse through these historically rich places, immersing yourself in their captivating narratives.
These missions have a profound historical significance to the city and nation at large. Established in the 18th century by Spanish settlers, these missions are not only emblematic of the city's historical persona but also offer intriguing insights into early colonial life. Their tales of survival, growth, and monumental importance carried through the ages are a testament to San Antonio's resilience and rich cultural heritage.
As we draw closer to the end, remember the breathtaking sights, the thrilling ride, and the knowledge you've gained. The Electric Bike Missions Tour doesn't just take you on a journey through San Antonio's missions, it offers a unique and unforgettable experience of the city's layered history and captivating landscapes. So, strap in and gear up for an exhilarating ride through time and space, discovering San Antonio like never before.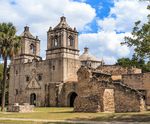 Stop at
Mission Concepción
Established in 1711, this mission was a hotspot for some of San Antonio's most important cultural and religious aspects. As the oldest unrestored church in San Antonio, it offers a unique insight into the past and its architecture at the time. Guests can marvel at the stone work, wander the manicured grounds, and even see the original frescos that adorned the building in its prime. Visiting Mission Concepcion gives a great look at the religious aspects of San Antonio's earliest eras.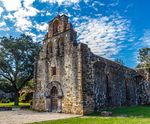 See the gorgeous Mission Espada during your tour. This was the very first mission ever in Texas, so it provides unique insight that you cannot find anywhere else. It was founded in 1690. Its remaining building structures are glorious and guests will have a great time meandering the mission's grounds or visiting the church. There is also a museum dedicated to the mission's history.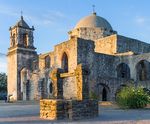 Mission San Jose is a rich historical landmark that provides the religious history of San Antonio. Founded in 1970 by a Franciscan missionary, the mission is considered to be a wonderful example of Spanish colonial architecture, and aspects such as the Rose Window and the facade are still available for viewing. Guests can also explore mission life through a short film and roam the grounds as they learn about this stunning place.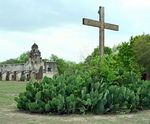 Explore the beautiful history of Mission San Juan when you head to San Antonio, TX. This mission was moved to the San Antonio riverside in 1731. From here, it served San Antonio's citizens as a church. The grounds are glorious with its architecture and fascinating history, and guests will be able to enjoy a unique time as they explore the church buildings.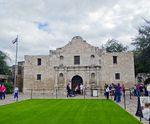 The Alamo is one of San Antonio's most iconic historical sites. The mission was established in 1718 and went on to become the battlefield during Texas' fight for independence. Learn all about the Alamo and the battle that took place there through its original building, interesting displays, and rich history.
Let's reiterate that this isn't just about visiting missions. It's about immersing in a journey, creating memories, and gaining distinctive insights. The city of San Antonio anxiously awaits your keen curiosity and adventurous spirit, and the Electric Bike Missions Tour is set to turn that into an unforgettable reality. So, pack your eagerness, and let's make this happen!
Frequently Asked Questions for Electric Bike Missions Tour in San Antonio:
What methods of transportation does the Electric Bike Missions Tour in San Antonio use?

Electric Bike.

For what ages is the tour appropriate?

Great for all ages.

What type of dress & footwear are recommended?

Wear comfortable shoes.

Where does the tour meet?

403 Blue Star, San Antonio, TX 78210, USA
Book Now!