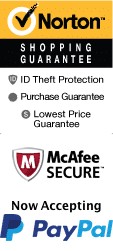 3-Hour Scenic San Antonio Night Tour
Are you looking for a journey back in time to experience the wild, wild west? Then the Buckhorn Saloon and Museum is the perfect activity for you to visit while in San Antonio, Texas. The Buckhorn Saloon and Museum is an interactive museum that immerses you in the life of cowboys and outlaws of the 1800s.

The museum has a broad collection of artifacts from guns, saddles, and even historical uniforms that allow visitors to touch and feel. The Buckhorn Saloon and Museum also boasts over 520 animal species from around the world, all of which have been hunted and preserved over 100 years ago by the museum's founder, Albert Friedrich. Be prepared to see a wide variety of animals, including a 1,056-pound black marlin, a two-headed calf, and a seven-legged lamb, which are all just a small sample of the wonders of the Buckhorn Saloon and Museum.

Visitors typically spend a few hours and enjoy the museum at their own pace. The attraction is located in the center of downtown San Antonio, so it is easily accessible by car or public transportation. The Buckhorn Saloon and Museum has a friendly guide to assist you with your tour, and comfortable walking shoes are the only accessory required.

As you immerse yourself in history, you'll learn about some of the famous cowboys of the past, including Wild Bill Hickok and his famous "Dead Man's Hand." The museum also provides information about the Battle of the Alamo and its legacy. Get the feel of the Wild West in the Texas Ranger Gallery, which highlights the history of the famous Texas Rangers. The museum also has a special Buckhorn Café where you can enjoy a delicious meal from the menu, including chili dogs, salad, and burgers.

The Buckhorn Saloon and Museum has been an iconic attraction in San Antonio since 1881. Albert Friedrich founded the museum on the love of hunting and the fascinating history of the west. Today it is operated by the family and has become an attraction for tourists worldwide.

In conclusion, the Buckhorn Saloon and Museum is a must-see attraction for anyone who loves history, particularly those fascinated by cowboys and outlaws. Visitors are guaranteed a fun-filled journey through the past. The Buckhorn Saloon and Museum in San Antonio, Texas remains a destination for a unique experience that you should not miss.
Book Now!