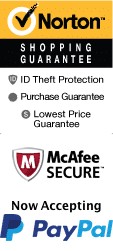 Death Warmed Over: San Antonio Haunted Pub Crawl
Embark on a thrilling night of tales about murderous pasts, eerie hauntings, and ghostly encounters with the Death Warmed Over San Antonio Haunted Pub Crawl. This experience is located in the heart of downtown San Antonio, taking you through several well-known and lesser-known pubs and taverns within the area. For those seeking a spooky adventure or wanting to learn more about San Antonio's haunted history, this thrilling pub crawl is a must-attend event.

Upon arrival at the starting point, you'll meet your knowledgeable guide who will lead you to some of the oldest places within the city, sharing frightening tales about the buildings and their sordid pasts. You'll visit several bars and pubs with haunted reputations, hearing tales of ghost sightings and unexplained occurrences firsthand. And of course, you'll have the opportunity to indulge in tasty drinks and appetizers while you listen to the spooky tales.

Throughout the tour, you'll encounter hidden spots and learn about the city's haunted past. The Death Warmed Over San Antonio Haunted Pub Crawl typically takes around two and a half hours to complete, but the tour's length may vary depending on the pace of the group.

The rich and haunting history of San Antonio will come to life with the countless eerie tales you'll hear throughout the Death Warmed Over San Antonio Haunted Pub Crawl. The knowledgeable guide will share with you the stories and legends that have haunted San Antonio for over a thousand years. Expect to hear some of the macabre pasts of the drunkard alleys, haunted hotels, historic crevices, and dingy holes. It's not all just a myth as you'll tour historic sites and hear stories of incredibly eerie occurrences that have left people shaken to their core.

In conclusion, the Death Warmed Over San Antonio Haunted Pub Crawl is a must-attend experience for those interested in the mysterious and spooky. From haunted buildings to creepy alleyways, the knowledgeable guide will make sure that every stop is packed with ghostly tales. You'll leave the tour with a newfound appreciation for San Antonio's haunted history and a night full of unforgettable memories. Be sure to book your spot today for a thrilling night out like no other!
Book Now!