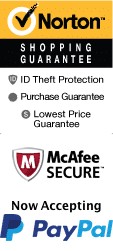 Visit the headquarters of America's first millionaire and see the very Mackinac furs and buildings that helped him get there in this historical artifacts museum.
Also known as the John Jacob Astor's American Fur Company, this 2-story timepiece was designed and subsequently erected in 1820 and served as the Michigan headquarters for American Fur. Called the Robert Stuart House for Astor's agent who negotiated with the Indians, the building has been made into a museum of the fur trading industry, covering the time period begun by French merchants, English businessmen, and Native Americans (buckskins). Participants walk through the history of the Native inhabitants' founding lands and culture, known as a sacred place called 'The Big Turtle,' as it became the center of trade from the 1600s on.
One of the fourteen historic buildings in Fort Mackinac, the Robert Stuart House is located next to the Biddle House on Market Street. This street was the main business isle in the early 1800s. Admission to the Robert Stuart House and the three other museum buildings (the McGulpin house, Benjamin Blacksmith Shop, and the Beaumont Museum) is included in the entrance fee to Fort Mackinac.